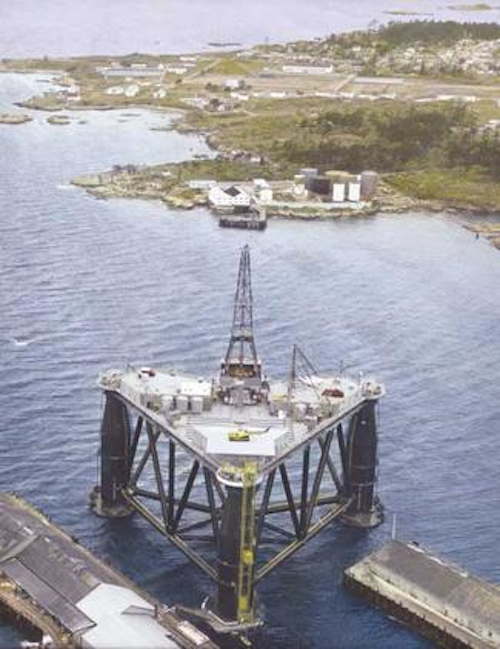 Richard Neufeld
Minister of Energy and Mines
Province of British Columbia
Moving forward on British Columbia's offshore oil and gas
British Columbia is positioned to become one of Canada's foremost energy producers. The Geological Survey of Canada estimates that as much as 41.8 tcf of gas and 9.8 Bbbl of oil could exist in the four basins off BC's coast. Though Canada's west coast has been under drilling moratoria for more than 30 years, British Columbia has been working hard to enable renewing the offshore industry.
The BC government believes the development of the province's offshore oil and gas resources holds the potential to be an important part of BC's future. As Canada's western-most province, BC is ideally located to serve growing North American and Pacific Rim energy markets. With the combination of declining reserves in conventional North American fields, growing global demand, and proximity to hungry markets, British Columbia's timing is prime.
Building on the rapidly expanding onshore oil and gas industry in the northeastern corner of the province, the BC government is working with industry to expand resource development and industry potential westward.
null
Offshore oil and gas has a long and sporadic history on the BC coast. The Queen Charlotte Islands saw drilling activity as early as 1913 in Tian Bay on the west side of Graham Island. By the 1960s, industry was actively exploring British Columbia's offshore oil and gas potential. In May 1967, the Victoria Machinery Depot in Victoria, BC, completed Canada's first and then largest semisubmersible drilling rig, the Sedco 135, at a cost of $10.5 million (1967 Canadian dollars). Shell Canada Ltd. used the vessel to drill 14 offshore wells before 1969.
Activity came to a halt in 1972 to restrict Alaskan oil tanker traffic from the inside passages of the coast of British Columbia. Jurisdictional questions between the Province and Canada extended the restriction to the mid-1980s.
Through the 1980s, both the governments of British Columbia and Canada sought to resolve environmental and ownership issues through negotiation of a Pacific Accord.
In 1989, oil tanker spills off Washington State and Alaska influenced British Columbia to prohibit offshore drilling for at least five years, initiating the provincial moratorium. At the same time, the federal government announced it would not consider any development offshore until requested to by the province.
In 2001, the BC government re-ignited the moratorium debate and appointed an independent scientific panel to review the moratoria. The panel concluded: "There is no inherent or fundamental inadequacy of science or technology, properly applied in an appropriate regulatory framework, to justify a blanket moratorium" on offshore oil and gas activities.
Discussions with industry, coastal communities, and First Nations have raised a number of considerations regarding environmental issues as well as local benefits. It is clear that the 30-year moratorium has left many information gaps. Industry has repeatedly stated that to advance its interests, there must be a framework for addressing issues including jurisdiction, tenure and taxation, and community and First Nations involvement. Communities and First Nations are looking for answers to their questions and assurance that environmental concerns can be addressed and that benefits will accrue to local communities.
Working for change
Establishing a dedicated offshore project team within the Ministry of Energy and Mines has demonstrated the BC government's commitment to the responsible development of the offshore resources. The Province has taken steps to involve coastal communities as well as First Nations by sponsoring fact-finding missions to Canada's east coast, the Gulf of Mexico, and Alaska's Cook Inlet. Drawing on experiences from around the world, British Columbia is taking a knowledge-based approach to ensure that decisions made for its offshore are based on sound science and experience.
The 10-member British Columbia Offshore Oil and Gas Team has been actively researching and developing fiscal and regulatory frameworks. Timelines and goals for the team are set out in a project plan. Now, in phase two of the plan, the team has initiated public education for north coast communities, created a framework for fiscal and regulatory dialogue, engaged in pilot research with First Nations on traditional marine use, and actively engaged in intergovernmental discussion.
The province considers an effective and efficient regulatory framework to be essential to ensuring that offshore oil and gas development in British Columbia is undertaken in a scientifically sound and environmentally responsible manner. At the same time, a fiscal framework will establish British Columbia's competitiveness while allowing for benefits to return to coastal communities as well as the Province as a whole.
Progress has been steady, and the BC government remains hopeful that their timeline for an industry booming with job creation by 2010 can be met.