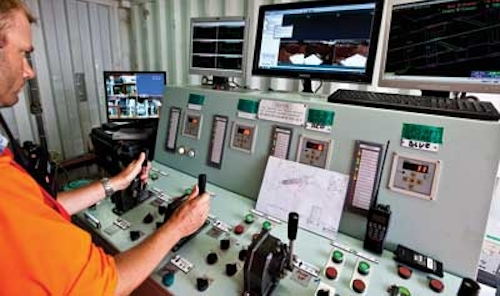 Will Tobin
Offshore Syndicate of Shipowners Protection and Indemnity
Servicing offshore platforms and the complex infrastructure that surrounds them continues to be a high-risk business. Operators of offshore supply vessels (OSV) of all types face ever-more stringent environmental protection legislation, not just embracing pollution and wreck recovery but also emissions. Fines, in most parts of the world, if operators are found negligent, are weighty. In addition, contractual obligations which seek to pass additional liabilities on to the vessel owners are being demanded by the oil majors. An accident may, therefore, result in any liability for lost production through rig downtime being passed on to the owners. As a consequence, in many cases fees for litigation are becoming overly burdensome.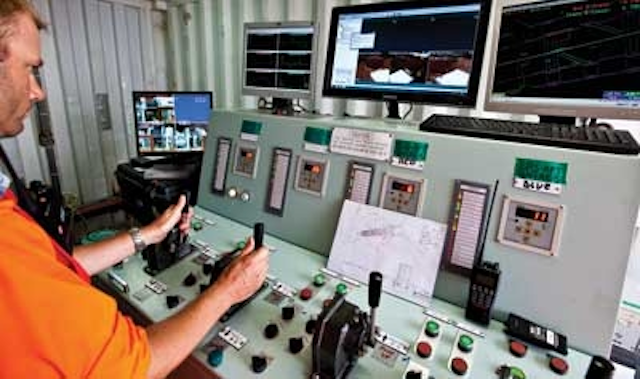 The Top 10 pollution defects: Shipowners' surveys, November 2008 to September 2011. *SOPEP = Shipboard Oil Pollution Emergency Plan
The energy industry is one of the few sectors of the global economy that has experienced significant growth during the difficult recessionary times of late. Within the offshore element, encompassing oil and gas and renewables such as wind power, there is rapid development in many regions including southeast Asia, Australia, India, West Africa, Brazil and other parts of Latin America, as well as the more traditional production zones, the Gulf of Mexico and the Middle East/North Africa and also Europe, with regard to wind farms. Enabling exploration, construction, and production of these energy sources is a complex, dynamic, and indeed profitable business.
With this growth comes a corresponding rise in accidents, and these are seen to raise questions – including the level of crew training and the use of improper stability books. Operators of offshore vessels have, for the most part, maintained a higher safety standard and level of crew training than is often observed in the marine industry in general. That said, the offshore sector cannot be complacent since it faces ever more demanding safety standards and environmental legislation.
It must be remembered that the "base-line" for the employment and operation of these vessels is a risky business. Working environments are often unpredictable and hazardous. Moreover, the consequence of accidents, even relatively minor incidents, can be expensive. With these factors in mind, operators will look with some caution at the impact of moving into new offshore fields such as Arctic waters, which brings its own brand of hazards. Legislation in all regions that regulates oil spillage clean-up and other forms of pollution is extensive, as are the possible liabilities that operators of OSVs are exposed to by just carrying out their contractual duties.
Much of the international legislation governing oil pollution stems from pivotal marine disasters where significant damage to the environment has occurred due to high-volume spillage. The most prominent casualty, which may be said to have initiated legislation to prevent pollution and protect the environment, was the grounding of the tankerTorrey Canyon off the Isles of Scilly, southwest of the UK in 1969. As a consequence, the International Maritime Organisation (IMO) introduced the International Convention on the Civil Liability for Oil Pollution Damage (CLC) and soon after the so-called "Fund Convention" (the 1971 International Convention on the Establishment of an International Fund for Compensation for Oil Pollution Damage) was also enacted.
These conventions established both precedent for the extent of liability of vessel operators and the principle that those held responsible for an oil spill are held accountable for the cost of the cleanup, including restoring the damaged natural environment. Though initially designed to regulate vessels carrying oil in bulk, the principles enshrined in the conventions have become applicable to all spillage incidents, no matter how small. Further international agreements moved the law on; 1973 and 1978 Protocols on the Prevention of Pollution from Ships, known as MARPOL, imposed criminal liability in certain circumstances, and a UN Convention on the Law of the Sea in 1982 established a general obligation on states to "protect and preserve the marine environment." The issue of wreck removal has also been addressed recently with the introduction of the 2011 Nairobi International Convention on Removal of Wrecks.
All these conventions have made authorities far more environmentally aware. They are the source from which the legal arguments over liabilities surrounding the recentDeepwater Horizon incident originate. In harmony with these moves, vessel design and on-board equipment provision as well as best practice by crews has improved, thus improving operating standards, pollution awareness and defence against spillage.
Those insured by Shipowners and other P&I clubs, as these mutual institutions are known, must be adequately covered or indemnified against a significant number of liabilities, since they have a high exposure to clean-up costs and fines. Recent incidents to which Shipowners has responded on behalf of its members (those it insures) include: a dragged gas pipeline damaged by a pipe-laying barge in East Asia; an OSV colliding with an oil platform in Egypt, with the cost of production lost forming a major part of the liability; and a supply vessel sinking close to a rig in the Gulf of Mexico, requiring both wreck removal as well as pollution clean-up.
Experienced underwriting and claims handling resources are required to assist members engaged in these activities, and P&I clubs pride themselves on the extent of their customer service. Contractual review is a significant part of this service at Shipowners. As part of the negotiation process, a member can have the club's specialists review a contract that it is hoping to sign with say, an oil major, to ensure that it has adequate insurance coverage to meet the liabilities demanded in the contract.
More than anything else, P&I clubs are dedicated to helping members through loss prevention initiatives, adopting the adage, prevention is better than cure. In Shipowners' case, there is a regime of carefully conducted surveys and management audits, including those engaged in activities other than offshore, such as bunkering, in which special attention is paid toward pollution prevention. Annually, Shipowners carries out an average of 550 surveys, which can assist in the maintenance of its members' vessels and which can lead to safer and more environmentally friendly operations.
The associated diagram shows the results of nearly three years' worth of surveys carried out across all types of vessels insured by Shipowners, and pin-points the 10 main defects related to pollution. Feedback of such crucial information to members forms an important part of Shipowners' loss prevention service.
While Shipowners coverage for OSVs and other vessels does not come with a guarantee to end sleepless nights, the club and its fellow providers of protection and indemnity insurance strive to achieve a safer offshore industry by working in ever-closer harmony with their members and the industry as a whole, ensuring vessel operators are fully compliant with environmental legislation; that their contractual obligations are reviewed; and that comprehensive insurance coverage is in place.
The author
Will Tobin is chief underwriter of the Offshore Syndicate of Shipowners Protection and Indemnity (P&I) insurers, who provide cover for smaller and specialist vessels.
More Offshore Issue Articles
Offshore Articles Archives
View Oil and Gas Articles on PennEnergy.com