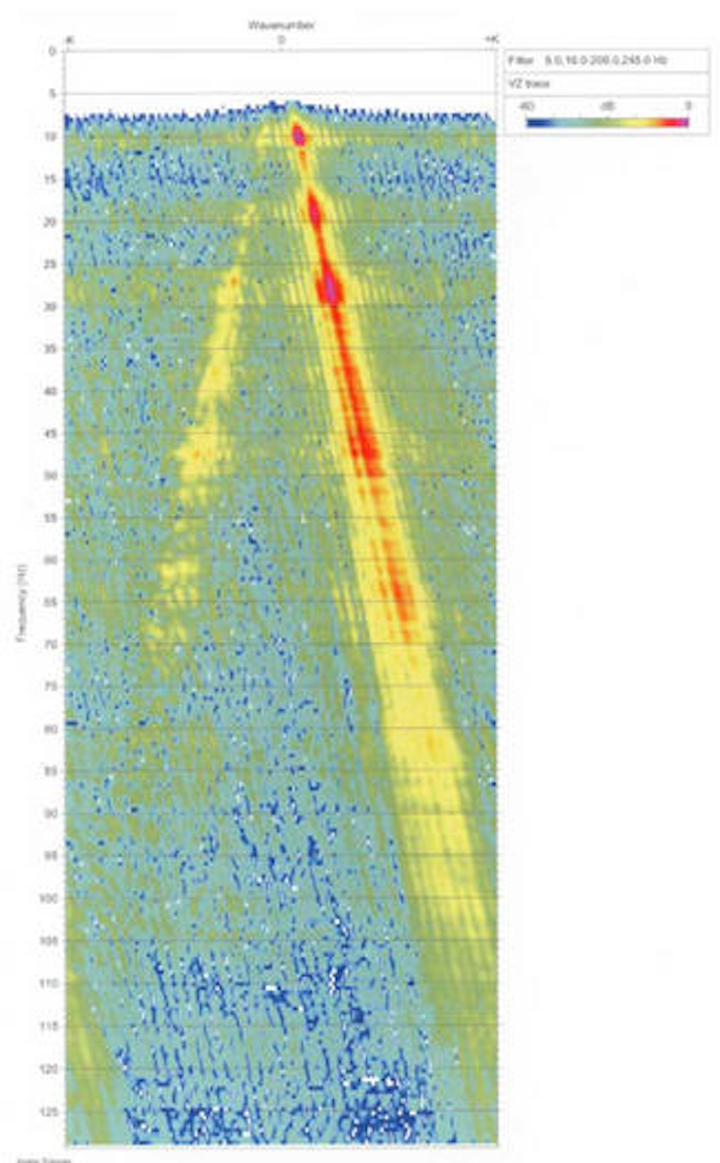 Considering geoscience time, costs, and value
Large scale tectonic fabric discussions competed with outcrop papers and exhibits of cores at the American Association of Petroleum Geolo-gists convention last month. But while the intellectual life of the science seemed alive and well at AAPG, the work life of many geologists is less bright.
Discussions with attendees highlighted several related problems created by the continuing push by oil and gas producer managements in pursuit of dollar-cost as the only useful metric for equipment or service value. For example:
Time: Many professionals expressed a particular weariness and frustration. They bemoaned the fact that they were so busy there was no time to ponder and search the rich data sets now available to them. The number of projects has increased, while the time available for study has decreased. This can only lead to less evaluation per project.
Cost: In the case of mudlogging, an essential service for monitoring the drilling well, prices have been driven so low that the service companies cannot afford degreed geologists to do the job. As a result, mudlog quality is suffering, leading some oil companies to consider dropping the service.
According to many, this is a negative "virtuous circle" that will lead to the loss of essential eyes at the wellsite. Next will come missed casing points, loss of well control, and wasted captial expenditures.
Value: This cost-focused pattern is evident in other parts of the oil business as well (seismic). It is time to consider other values besides dollar-cost alone. If oil companies want quality data, they will have to find quality providers and determine the right price/value balance. In the end, you get what you pay for.
Borehole seismic
CGG launched a new 12-level receiver array, SST-500, which includes a hydrophone module. Improved navigation controls allow either shooting-on-position to provide control of the source location, or shooting-on-minimum-cycle-time to record the data in the shortest possible rig time, which controls cost. The system is designed to record four-component VSP data in open, cased, vertical, or deviated holes. It has the flexibility to be run with gamma ray or gyroscopic tools.
Internet processing
GX Technology (GXT) is offering two new imaging services on a worldwide basis. Optimustrademark wave equation prestack depth migration (WE PSDM) and PrimeTimetrademark Kirchhoff prestack time migration (PSTM). GXT's BLink E-Servicetrademark extends the geographic reach to any permanent or temporary client location with an Internet connection. The service is available through centers in Houston, Calgary, London and Jakarta.
---
TECHNOLOGY
Vertical seismic profiles
Avalon Sciences Ltd. (ASL) released the latest edition of VSProwessTM software, version 1.40. The latest release offers improved features including a VSP Simulator for in-house training and a host of new operators, including a Schlumberger output operator.
Track and record
CGG announced its new Internet interface, WebVista. The project tracking and reporting system provides authorized clients real-time access to relevant information concerning data processing or reservoir projects via a web-browser. A shared secure access allows dynamic exchange of information for integrated project management between clients and project teams.
3D viewer
INT and OpenSpirit joined forces to develop an OpenSpirit enabled 3D Viewer. The viewer is written in Java and will offer platform independent support for 3D visualization.
3D rendering
VoxelVision announced that has improved its earlier single-CPU volume rendering record of 100 M voxels/sec. The record was set using its own Visionarium using a 1.3 GHz Pentium 4 processor with a Diamond FIRE GL3 graphics card. The new record was set using a North Sea 3D seismic volume of 21.5 km by 32.8 km area. Loading of the data took less than three seconds.
---
EXPLORATION
US Gulf survey
TGS-NOPEC began a new 3D pre-stack time migration project covering the 14,300 sq km Pangaea area on the offshore Louisiana shelf in the Gulf of Mexico. The project is designed with the latest Kirchoff migration technology in an effort to improve imaging deeper in the subsurface where new exploration efforts are focused.
Santos Basin Survey
Veritas DGC won the rights to acquire over 17,000 sq km of 3D data covering four contiguous blocks, BS-008, BS-009, BS-010, and BS-011, off Brazil in the Santos Basin. The project will be shot on a non-exclusive basis. Two vessels will gather the data, the Viking I and Viking II, and will begin shooting this summer with completion in one year.
North Sea Survey
Petroleum Geo-Services ASA (PGS) is shooting a 2,850 sq km single-source survey for Talisman Energy (UK) over the Flotta Catchment Area (FCA) in the UK North Sea. The advantage of the single-source method, or full-fold shooting, is that it increases sampling redundancy at each subsurface reflection point. The Ramform Victory is shooting the survey using 16 streamers of 4,500 meter length. Completion of the survey is expected by the end of August.