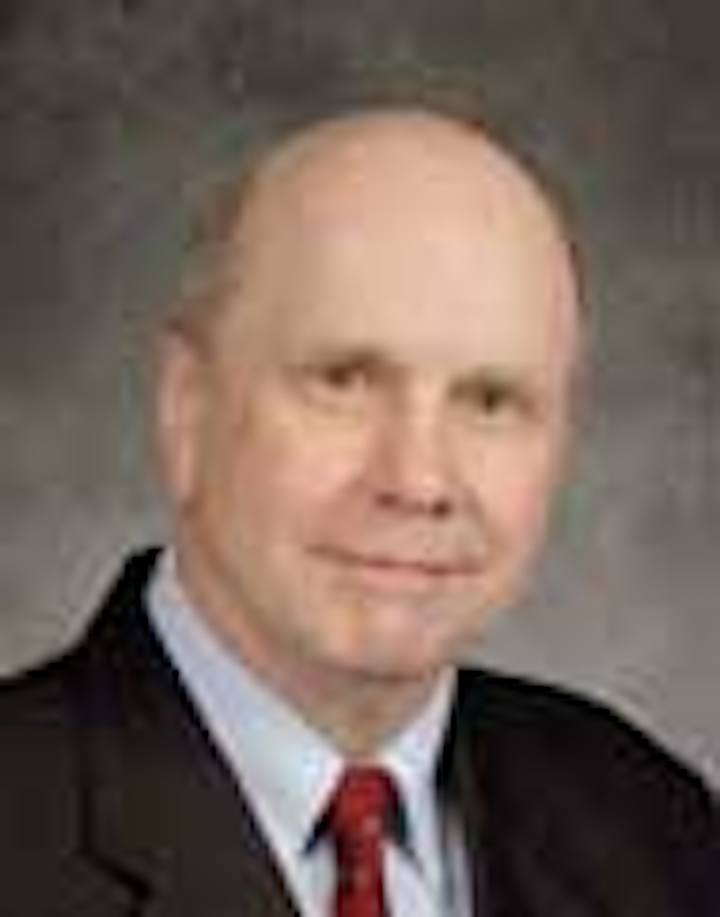 | | | |
| --- | --- | --- |
| | | Gene Kliewer • Houston |
Australia: CGG's Viking II should be wrapping up the La Bella 3D Marine Seismic Survey of Otway basin permit VIC/P67 offshore Australia. The survey is scheduled to cover 867 sq km (335 sq mi) for WHL Energy Ltd. CGG is using its broadband seismic technology, Broadseis. Processing is expected to run to April 2014 with the initial volume coming in mid-February and the final processed data released in May. Among the objectives of the survey are to mature prospects in VIC/P67 for drilling that would start in 1Q 2015. It is hoped that information on the subsurface structure and reservoir properties will enable WHL to quantify the distribution of gas in La Bella field and other prospects in the area. WHL and joint venture partner AWE are commissioning detailed development concept engineering evaluations to assess the costs associated with potential development of La Bella using the facilities on the Casino, Minerva, and Geographe/Thylacine projects.
The La Bella survey is in an environmentally sensitive region and has these key conditions in place to minimize any impact on whales or fishing:
Seismic surveying will be done between Nov. 1 and Dec. 31 when the whale population is low
Two marine mammal observers will be at work during daylight hours
Before source operation, whale presence will be determined and if absent, soft-start procedures will be used. If a whale is within 2 km (1¼ mi) of the acoustic source, the lowest power setting will be used. If a whale is within 500 m (1,640 ft) of the source, a complete shutdown will occur. Added rules will apply at night and during low visibility, and if blue whales are feeding.
Liaison will be maintained between the seismic survey and fishing operations in the area.
Gulf of Mexico: Petroleum Geo-Services' TRITON GeoStreamer full-azimuth survey in the deepwater US Gulf of Mexico is tailored to the complex imaging issues inherent in the area. The survey is over 350 OCS blocks (8,100 sq km or 3,127 sq mi) in Garden Banks and Keathley Canyon. Included within the coverage area is BP's subsalt Tiber discovery, BP's Gila well, and Chevron's Oceanographer well. PGS plans to image the extent of the Wilcox north of Tiber and west of Cobalt's North Platte discovery.
The survey will use five vessels in the Orion configuration to get high fold, long-offset, dual sensor, full azimuth data. The Orion configuration combines two streamer vessels each towing 10 8-km long streamers plus three independent source vessels in a simultaneous long-offset arrangement to get offsets greater than 16 km (10 mi). PGS says this is necessary to illuminate deep subsalt Wilcox targets. Imaging workflow will include velocity model building and TTI RTM with 3D angle gather output.
Ireland: PGS also has completed a survey offshore southern Ireland using a novel survey spread. The multi-client survey simultaneously acquired towed streamer electromagnetic data and 2D GeoStreamer seismic data. The 3,000-line km (1,864-mi) survey was in licensing options 13/1 and 13/23 in the Fastnet and Celtic Sea basins.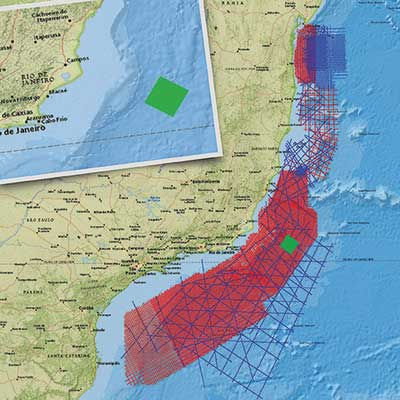 TGS is acquiring the Olho de Boi multi-client 3D seismic survey over 5,000 sq km (1,931 sq mi) offshore Brazil in the Campos basin. TGS says it conducted a review and reprocessing of existing 2D data to enable placement of the survey lines in a prospective area. The area is northeast of the Pão de Açúcar discovery in an area with similar structural and stratigraphic forms.
Marine seismic market looks good through 2023
Marine seismic equipment and acquisition spending will go up over the next five years and beyond, according to business information provider visiongain. Industry caution, new technologies and efficiencies, and a move to production-stage seismic work will serve to keep spending volatility in check.
The demand for multi-client surveys and for work in deepwater will sustain capex in both equipment and acquisition.
The 2013 seismic equipment market will reach $1,040.5 million while acquisition spending will total $6,323.6 million.
Woodside upgrades supercomputer
Australia's Woodside has started up a new supercomputer to upgrade its geophysical interpretation power. The new equipment makes about 100 billion calculations per second, and replaces an existing one installed 11 years ago that has a speed of 10 million calculations per second.
The machine is named Moordiup, the Aboriginal word for fast. The name was suggested by the South West Aboriginal Land and Sea Council.
"We're getting to the stage where computer power is beginning to reach the levels where we can solve some very interesting geophysical problems - in particular, something called full waveform inversion (FWI)," said Tim Ridsdill-Smith, subsurface technology manager for Woodside.
"The idea is for us to test FWI on a small scale and also to test the hardware with the intention that if we can get all these things to work we will expand (the computer) to a petaflop-scale machine, which we think we'll need for a production environment by about 2015."
The initial operating speed targeted just less than 0.12 petaflops by the end of 2013.
FWI and a processor fast enough to generate results in a useful timeframe allow the use of more of the seismic data previously classified as "noise" to generate a more accurate model of the subsurface which should lead to more successful exploration and drilling.
Though Moordiup primarily is for geophysics and better seismic data analysis, it may find other uses at Woodside, including reservoir management, civil engineering, and metocean studies.