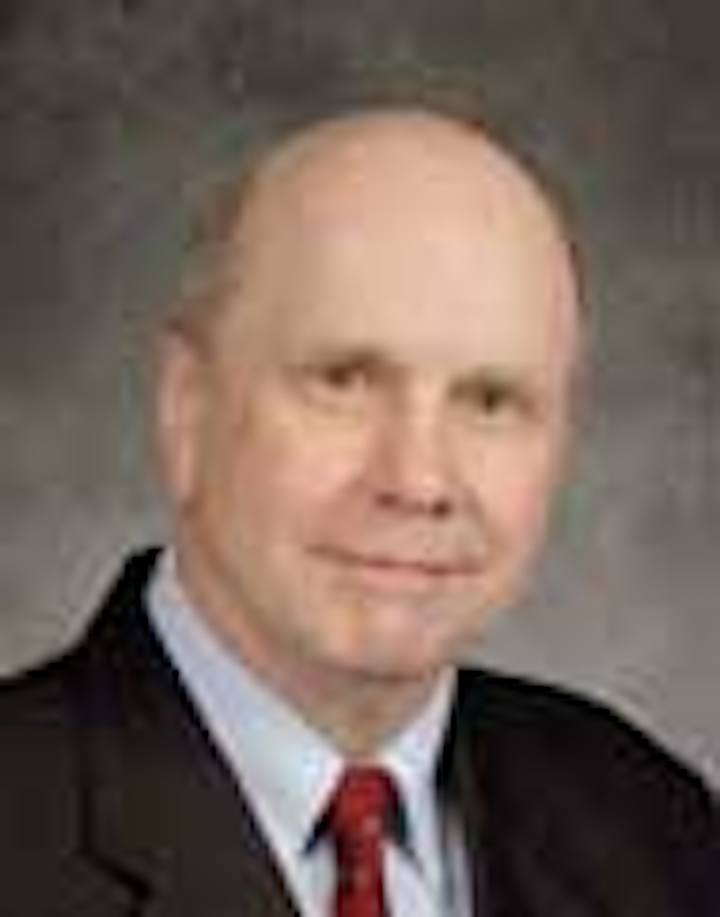 | | | |
| --- | --- | --- |
| | | Gene Kliewer • Houston |
Dolphin has a3D seismic contract for offshore East Africa with an unnamed major oil company. The survey will cover several areas and will be carried out by a Dolphin high-capacity 3D vessel capable of towing 12 or more seismic cables. Dolphin will commence the planned four-month survey in September.
Barents Sea survey under way
Dolphin Geophysical's newest high-capacity 3Dseismic vessel, the Sanco Sword (see more on the vessel below), has mobilized to start acquisition of two prefunded multi-client 3D projects in the Barents Sea.
The Gohta North and Maud Basin South 3D surveys, totalling almost 6,200 sq km (2,394 sq mi), will be acquired using the SHarp broadband acquisition and processing techniques. The SHarp also allows high-end, fasttrack data volumes to be delivered within four weeks of finishing acquisition, says Dolphin. These data volumes will allow early participating companies to screen and technically evaluate the prospectivity of the acreage in the 23rd and APA 2014 rounds.
TheSanco Sword will use up to 12 streamers with 75 m (246 ft) separation and 7 km (4.3 mi) offsets due to the varying geological targets which range from Jurassic to Permian carbonates within the respective survey areas.
Dolphin's vice president of Global Multi-Client & New Ventures, Ian T. Edwards, said, "I am proud to be given the opportunity for this state-of-the-art vessel to work on our latest Dolphin created multi-client surveys. For the Multi-Client Department this is invaluable and will enable us to deliver both fasttrack and final PSTM SHarp Broadband datasets to our clients within a timely manner for the Norwegian licensing rounds."
Nordic Maritime, SCF Geo to survey offshore India
Vyacheslav Tikhonov to survey offshore India.">
TheVyacheslav Tikhonov to survey offshore India.
Singapore-based Nordic Maritime has won a $23.5-million contract to provide 3D marine seismic data acquisition and processing services off the coast of Andhra Pradesh, India, to Cairn India Ltd.
The contract will see Nordic Maritime collaborate with SCF Geo of Russia and will use that group's seismic survey vesselVyacheslav Tikhonov.
TheVyacheslav Tikhonov will survey approximately 1,000 sq km (386 sq mi) of seabed. The project will also include the acquisition of gravity and magnetic data alongside the seismic data near Nizamapatnam Bay.
The vessel is an eight-streamer seismic survey vessel, based on the X-bow Ulstein design built in 2011 and operated by SCF Geo, in St Petersburg, Russia. To support the 3D data acquisition program, Nordic and SCF Geo will charter and mobilize a supply ship and 10 chase vessels from Indian owners.
Nordic Maritime says the survey is due to be completed by the middle of June.
Nordic Maritime's CEO Kjell Gauksheim said: "This award from Cairn Energy for work offshore India is naturally exciting for Nordic and our partners. We are pleased to be entrusted with it and we will perform as always to our established high standards. We believe there are more opportunities like this in the region and we are open to more contracts of this sort in future."
KrisEnergy surveys Makassar Strait tract
TheWestern Monarch seismic vessel has commenced a 500-sq km (193-sq mi) 3D seismic acquisition program in the Tanjung Aru production-sharing contract (PSC) offshore Kalimantan, Indonesia, for KrisEnergy Ltd.
The Tanjung Aru PSC covers 4,191 sq km (1,618 sq mi) in the Makassar Strait where water depths range from 20 m to more than 1,000 m (65 ft to more than 3,280 ft). Three exploration wells have been drilled to date in the current outline of the Tanjung Aru PSC, of which two encountered gas.
Since being awarded operatorship of the contract area in 2011, KrisEnergy has worked to integrate existing 2D and 3D seismic data, review the volumetrics of existing discoveries, and undertake petrophysical analysis of the three previously drilled wells.
Chris Gibson-Robinson, KrisEnergy's director Exploration & Production, said: "The Tanjung Aru PSC adds to our series of gas exploration efforts in Indonesia. The little exploration that has been undertaken by a previous operator is encouraging and we expect this new seismic data will help us to identify and map several more prospects and leads in the portion of the block that lies in the shallower areas."
KrisEnergy holds a 43% operated working interest in the Tanjung Aru PSC and is partnered by Neon Energy Ltd., which holds 42% and Natuna Ventures Pte Ltd. with 15%.
Dolphin takes delivery of new vessel
Dolphin Group has taken delivery of the newbuild seismic vesselM/V Sanco Sword, on an initial five-year time-charter agreement with the Norwegian vessel owner Sanco Shipping AS.
TheSanco Sword is the sister vessel of the Sanco Swift, also delivered from the Kleven Myklebust yard on the west coast of Norway. Both vessels are 96 m (315 ft) long and are capable of towing record spreads of up to 16 streamers.
"We are very proud to take our latest high-capacity seismic vessel on charter from Sanco Shipping," said Atle Jacobsen, CEO. "The Kleven Myklebust yard, the vessel owner and their professional staff have once again demonstrated their best-in-class capabilities. They have completed this complex seismic vessel on budget, ahead of schedule, and fully rigged ready to commence seismic operations for Dolphin.
"The launch of theSanco Sword is the latest milestone that demonstrates Dolphin's ability to deliver on our business plan to become a first-class geophysical company that offers a modern fleet of high-capacity seismic vessels, in-house processing, and an attractive multi-client portfolio."