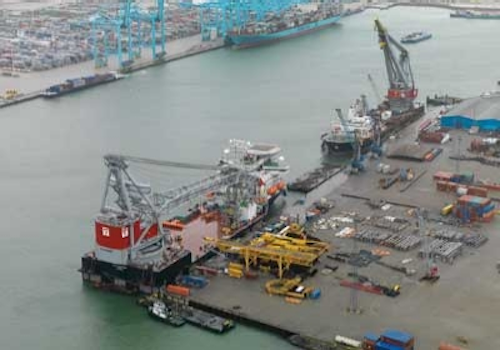 Gene Kliewer • Houston
WesternGeco has started part two of its multi-client seismic survey in the Gulf of Mexico applying Dual Coil Shooting to acquire full-azimuth, ultra-long offset seismic data using four vessels on a circular survey path.
The Revolution II program in the Green Canyon area of the Gulf follows the initial project in the western GoM done late last year. Revolution II plans to cover more than 3,200 sq km (1,235 sq mi), the equivalent of 140 OCS blocks, says WesternGeco.
WesternGeco also says it will process the data using true-azimuth 3D GSMP (general surface multiple prediction) and anisotropic reverse time migration.
Dual Coil Shooting acquires full-azimuth, ultra long offset marine seismic data using four vessels following a circular path. This focuses imaging on specific areas of client interest. Dual Coil Shooting improves target illumination in challenging environments by enabling greater azimuthal coverage and a higher signal-to-noise ratio.
Octanex N.L. subsidiary Goldsborough Energy Pty Ltd. has awarded Seabird Exploration FZ LLC a contract for the acquisition of 3D and 2D marine seismic data in WA-422-P, WA-420-P, WA-407-P, and WA-421-P offshore Western Australia.
Octanex says that no less than 600 sq km (232 sq mi) of 3D seismic and approximately 1,000 km (621 mi) of 2D seismic will be acquired.
Octanex has substantially completed the reprocessing of more than 11,000 line km (6,835 mi) of what it calls good quality 2D seismic acquired by previous operators over its suite of South Bonaparte permits.
TGS is preparing to start acquisition of a new 3D multi-client survey in the northern North Sea. This will take in 1,100 sq km (424 sq mi) over the Magnus basin, including the southwest-northeast striking "End of the World" fault.
TGS will also reprocess 6,500 sq km (2,509 sq mi) of 3D seismic data in the same area to form a combined data bank of 7,600 sq km (2,934 sq mi).
M/V Geo Pacific will acquire the new data, towing eight 6,000-m (19,685-ft) streamers, and the work will be completed this summer. TGS aims to make the processed data available to clients from late 1Q 2012.
New technology
Petrobras has accepted READ's new PerForM permanent reservoir monitoring system following a final acceptance test. The equipment is going to Brazil for ultimate installation downhole in the Namorado oilfield in the second half of this year.
Following installation,READ plans a 4D seismic survey and the system will provide continuous real-time micro-seismic monitoring of the reservoir.
The system can have as many as 120 levels of seismic sensor nodes downhole and can include pressure, temperature, and other measurements on a high-speed data link to the surface, says READ. Placing the sensors in the annulus allows for real-time data acquisition without interruption of well production. When the micro-seismic monitoring is combined with real time multiple migrations, PerForM can image large reservoir areas, says READ.
Schlumberger has released its Petrel 2011 E&P platform. The new release adds the Studio E&P environment, new productivity, and technological advances, the company says.
Studio Find provides data and knowledge awareness capability as an extension of the Studio Knowledge database, adds Schlumberger. This gives search, browse and select options within the context of the project and inside Petrel. Favorites lets users make a collection of their most often used processes, and Studio Annotate adds information to highlight items.
"We see three key requirements in a modern software system—integration, extensibility, and productivity," said Tony Bowman, president, Schlumberger Information Solutions (SIS). "At the heart of Petrel is the shared earth model, which enables users across the spectrum of E&P disciplines to integrate information and expertise into a robust reservoir representation. These potent integration and productivity capabilities, combined with the extensibility of the Ocean development framework, offer our clients a much clearer understanding of uncertainty that facilitates smarter investment choices."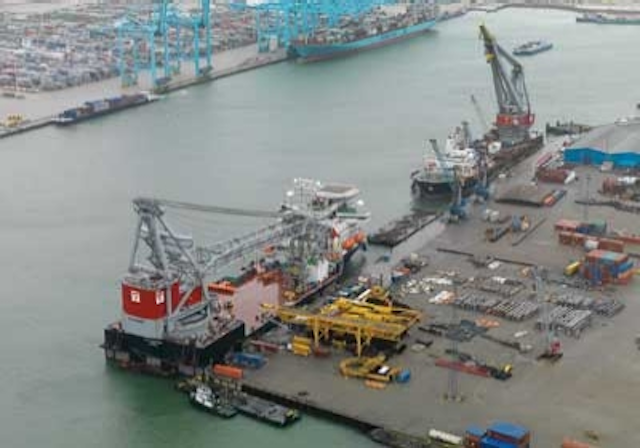 New Zealand Oil & Gas Ltd. has secured acreage offshore Tunisia in the Mediterranean. NZOG says its work program for the duration of the two-year Prospecting Permit will include $3 million in acquisition of 350 km (217 mi) of new 2D seismic data, and the processing and analysis of existing data. The Diodore permit covers 1,236 sq km (477 sq mi) of relatively shallow (less than 100 m or 328 ft) water depth of the southern Gulf of Gabes. The company says this is a step in its long-term strategy and that it already is discussing with other area permit holders further opportunities for exploration or acquisition.
Company News
CGGVeritas has signed a five-year marine charter agreement with Bourbon for six new seismic support vessels to be delivered starting at the end of 2012.
These vessels will support CGGVeritas' seismic survey vessels with refueling, crew change, food and equipment delivery, storage, assistance, and support during in-sea maintenance operations.
Bourbon says it will build the 53-m (174 ft) vessels at the Grandweld Shipyards in Dubai.
Aker Solutions' geo business has signed a three-year frame agreement with Eni Norge AS to supply sub-surface consultancy services within the areas of geology, geophysics, petrophysics, reservoir technology, well site and operations geology. Contract value is undisclosed.
The agreement is valid a period of three years. In addition, Eni Norge has options to extend the agreement with three one-year periods.
Aker Solutions' sub-surface consultancy comprises a team of 70 geologists, geophysicists and reservoir engineers. Its main fields of activity are geological and geophysical interpretation, petrophysics, reservoir modeling and simulation, well site geology, as well as production technology and operations.
More Offshore Issue Articles
Offshore Articles Archives
View Oil and Gas Articles on PennEnergy.com