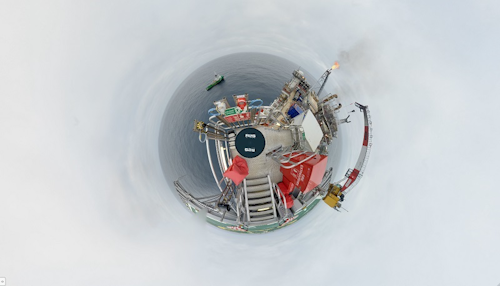 Offshore staff
ABERDEEN, UK – Return To Scene, part of the James Fisher and Sons group, has completed a new digital survey of the Solan platform, west of Shetland for Premier Oil.
The software/visualization specialist has supported the platform's commissioning program since 2014, initially through a 3D design model and partial digital survey.
This year an asset-wide high resolution 360° photogrammetric layer was added, using R2S software.
R2S application will continue throughout the life of the Solan project.
07/02/2018