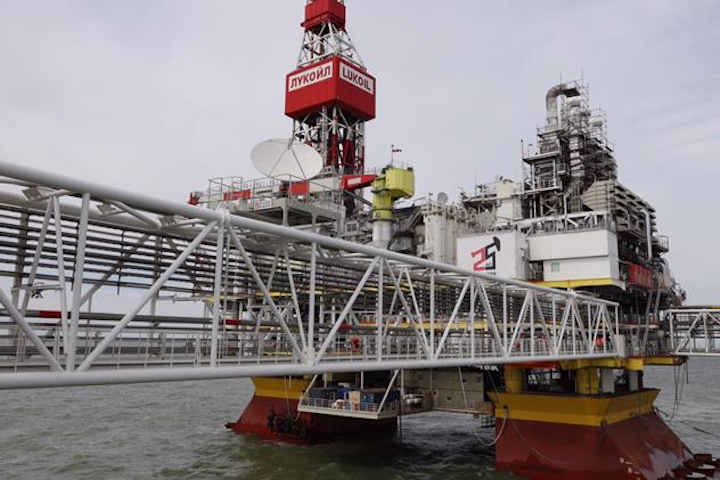 Offshore staff
MOSCOW – Two convoys of vessels departed last week carrying structures for Lukoil development projects in the Russian sector of the Caspian Sea.
One was transporting the drilling rig for the topsides of thefixed offshore ice-resistant platform (LSP-2), brought to the Vladimir Filanovsky field two weeks earlier.
The second vessel was due to deliver the substructure of the wellhead platform serving the Yuri Korchagin field.
Later, further voyages will take the Filanovsky Phase 2 accommodation topsides and the wellhead platform topsides for Korchagin Phase 2, in line with the respective project schedules.
05/05/2017