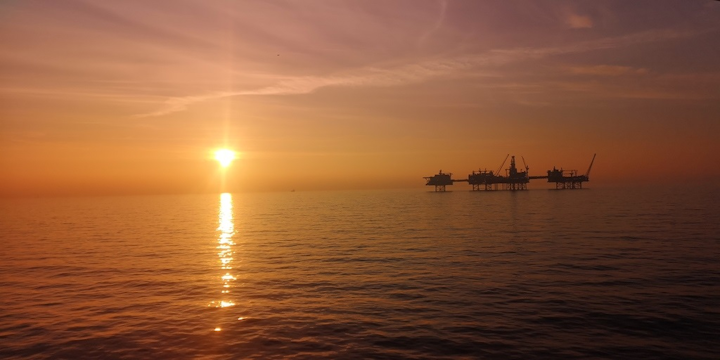 Equinor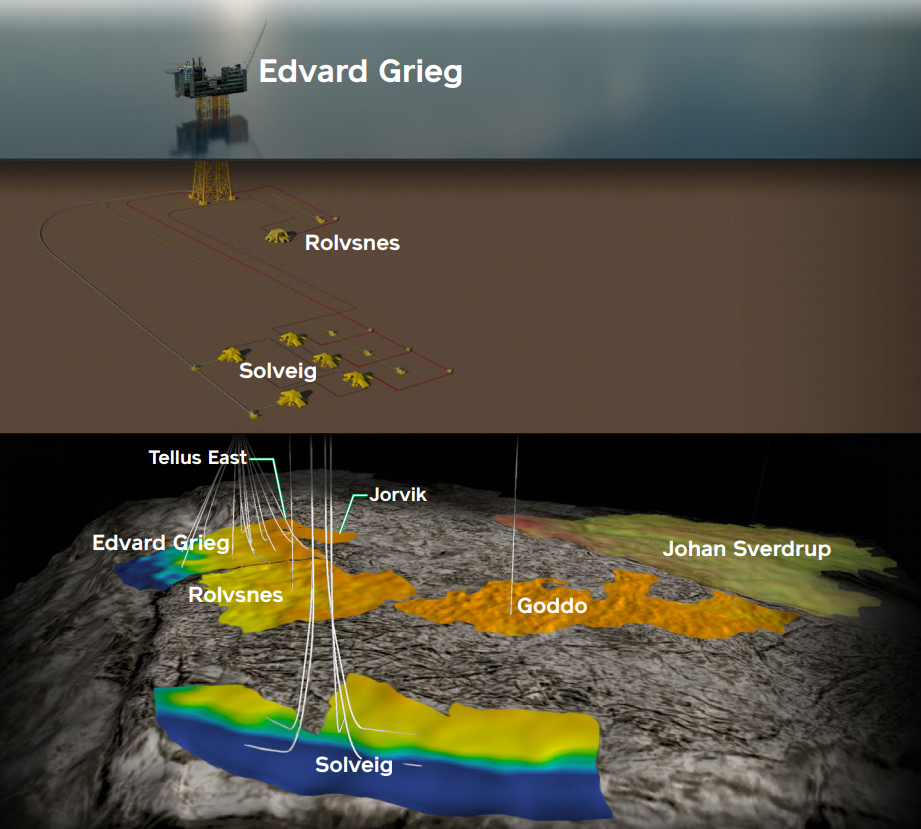 Lundin PetroleumOffshore staff
STOCKHOLM, Sweden – Lundin Petroleum has issued updates on three development programs at major Norwegian North Sea field centers.
Phase 1 of the Johan Sverdrup project is currently more than 90% complete. Hook-up and commissioning of the four platforms is progressing as planned together with tieback of the eight pre-drilled production wells.
First oil should follow in November with ramp-up to plateau production levels expected to continue until next summer.
Operator Equinor has reduced its capex estimate for Phase 1 further to NOK83 billion ($9.46 billion), due to improvements in project execution and delivery. This is a 30% saving compared with the original estimate in 2015 of NOK123 billion ($14 billion).
Construction has started on the second processing platform topsides and the new modules that will be installed on the existing riser platform for Phase 2 (presently around 10% complete).
Norway's Ministry of Petroleum and Energy recently approved Lundin's production application for the Rolvsnes extended well test (EWT) via a 3-km (1.8-mi) subsea tieback of the existing Rolvsnes horizontal well to the Edvard Grieg platform.
First oil is scheduled for 2Q 2021. Earlier this month drilling started on the Goddo prospect in licenses PL815 on the Utsira High, testing the extension of the Rolvsnes weathered basement oil discovery into the adjacent license.
Aker BP's two-branch Frosk test producer, which will flow through the Bøyla facilities connected to the Alvheim complex, has been completed and should come onstream this summer.
Another two-branch pilot well will be drilled this summer in order to de-risking infill well opportunities in the Alvheim field for a potential infill well campaign in 2020.
Over the remainder of this year, Lundin will participate in the following exploration wells:
PL820S (Operator MOL) Evra/Iving, 3Q 
PL896 (Wintershall DEA) Toutatis, 3Q
PL921 (Equinor) Gladsheim, 4Q
PL917 (ConocoPhillips) Enniberg, 4Q
PL917 (ConocoPhillips) Hasselbaink, 4Q
The remaining exploration program is targeting net unrisked resources to the company of around 200 MMboe. 
Finally, Lundin expects decommissioning of the Brynhild field in the North Sea to take place during 2020/2021, with the jackup Rowan Viking signed up to P&A the four wells
07/31/2019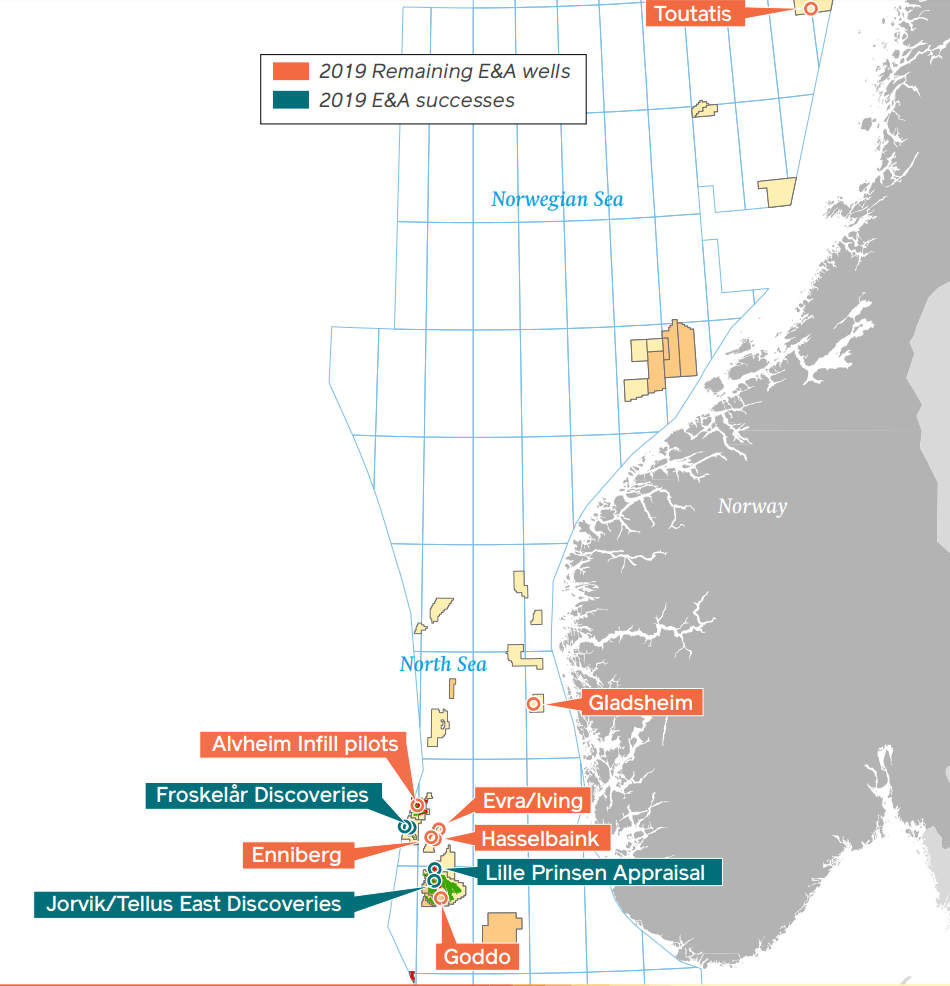 Lundin Petroleum