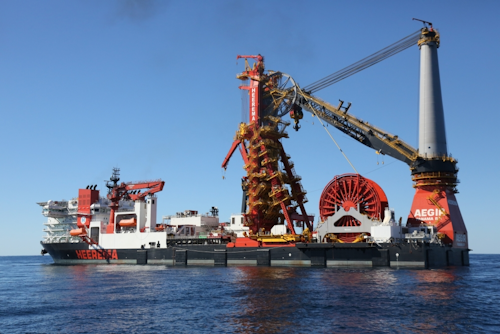 Heerema Marine Contractors
Offshore staff
LEIDEN, the Netherlands – Jan de Nul has contracted Heerema Marine Contractors to install 21 four-legged jacket foundations at the Changhua wind farm offshore Taiwan.
Heerema's heavy-lift vessel Aegir will install the foundations 8 km (5 mi) km off the coast of Changhua County in water depths of 18 to 28 m (59 to 92 ft).
The offshore phase of the project is expected to start in March 2020 and be completed in early June 2020.
HMC CEO Koos-Jan van Brouwershaven said this is the company's first contract in Taiwan.
Taiwan Power Co.'s Changhua Windfarm Phase 1 project is being executed by a consortium of Jan de Nul and Hitachi.
07/22/2019