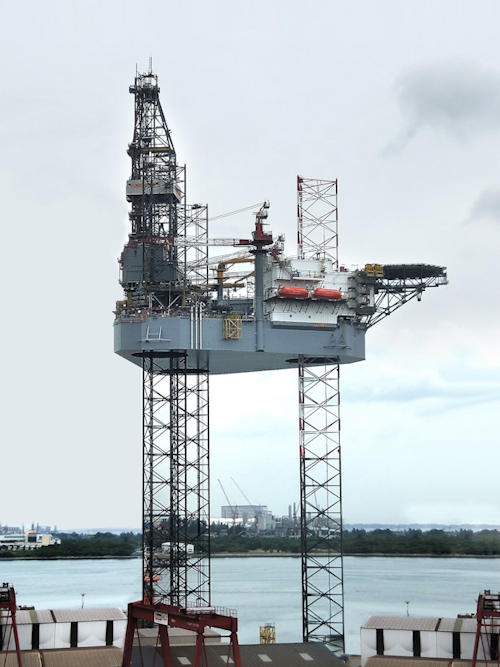 Offshore staff
SINGAPORE – Keppel FELS has delivered the jackup ENSCO 123 to Ensco Rowan plc.
The KFELS Super A Class design, harsh environment rig will work initially in the UK North Sea.
This is Keppel's fourthenhanced KFELS Super A Class rig for EnscoRowan. All are designed to operate in a variety of environments in water depths up to 400 ft (122 m), and to drill to TDs of 40,000 ft (12,192 m).
Applications include large multi-well platform drilling programs, ultra-deep gas drilling and ultra-long reach wells.
Among the features of the design are a 2.5-MMlb quad derrick, automated, hands-free offline pipe handling, high capacity jacking and fixation systems, and accommodation for 145 personnel.
04/26/2019