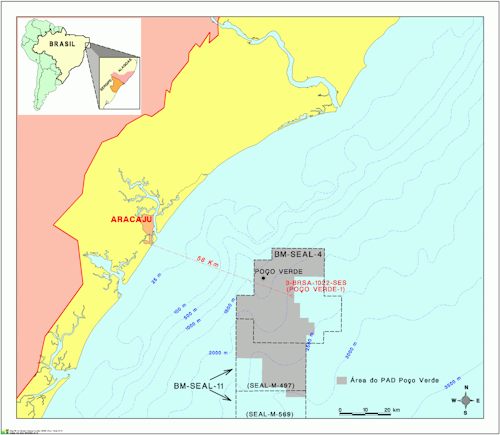 Offshore staff
RIO DE JANEIRO –Petrobras has found gas in extension well 3-BRSA-1022-SES (3-SES-181) in the Poco Verde Discovery Evaluation plan on concession BM-SEAL-4.
Called Poco Verde, the well is inSergipe-Alagoas basin 58 km offshore Aracaju in 2,196 m (7,203 ft) water depth. Petrobras says the reservoir shows good porosity.
Petrobras holds 75% and is the operator withONGC as partner.
9/25/14