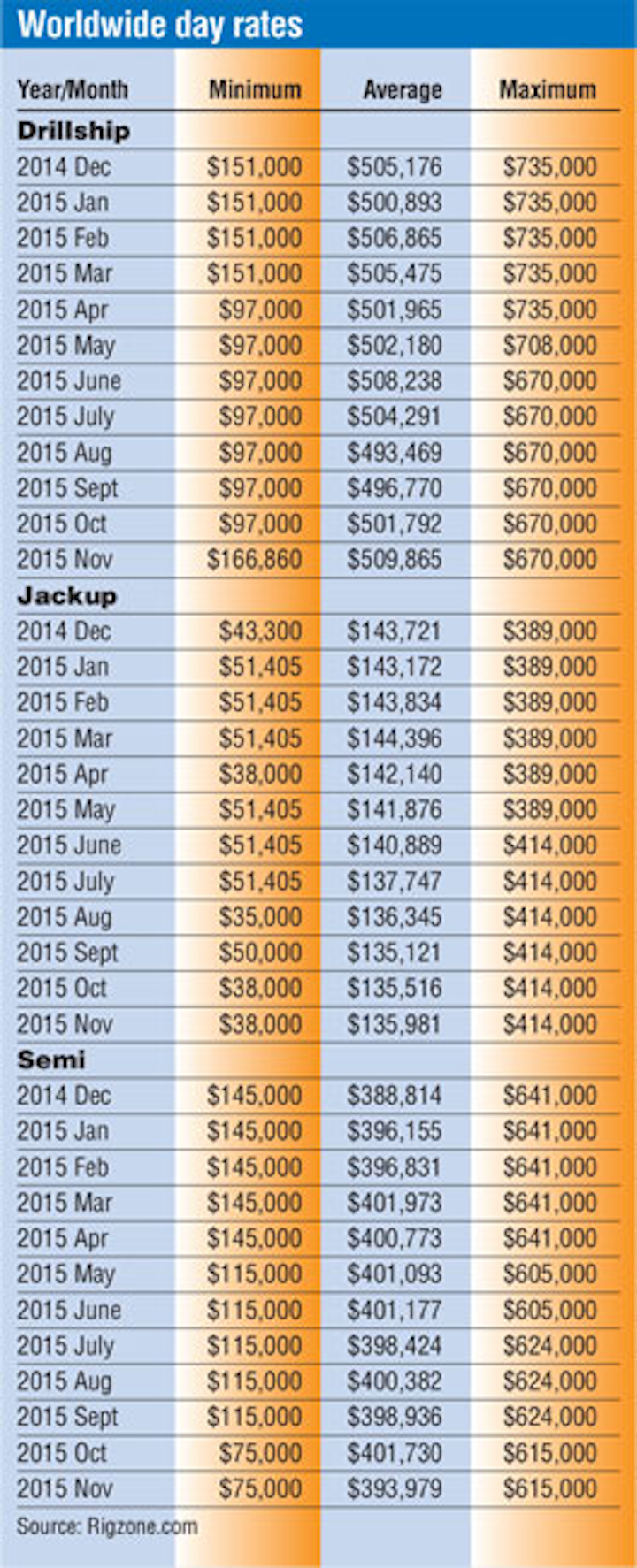 Reduced project costs to boost greenfield offshore development spending in 2016-2017
Rystad Energy estimates average offshore greenfield project costs have fallen by 10-30% and as much as 50% over the past year. Some of the savings come from downsizing and reengineering, such as Mad Dog Phase 2's shift to a proven large semisubmersible platform versus previous plans for a new spar design. The agency believes standardization of field tested equipment is a sustainable trend in the industry and significant cost savings will stimulate operators to FID additional offshore projects in 2016 and beyond.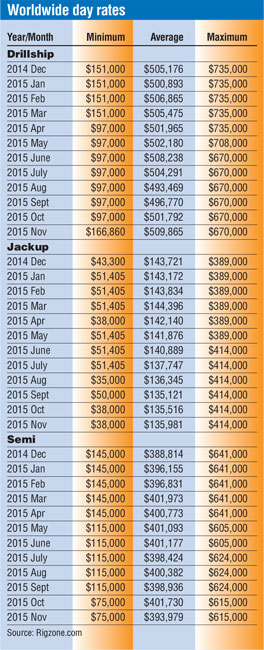 Lower services pricing has also contributed to lower overall project costs, with drilling rigs down ~50% while oilfield services costs are down substantially less. The average breakeven price for the "typical" offshore project is now closer to $55/bbl, down from $70/bbl in 2014, and as a result, Rystad expects a large step-up in new greenfield projects for 2016 and 2017.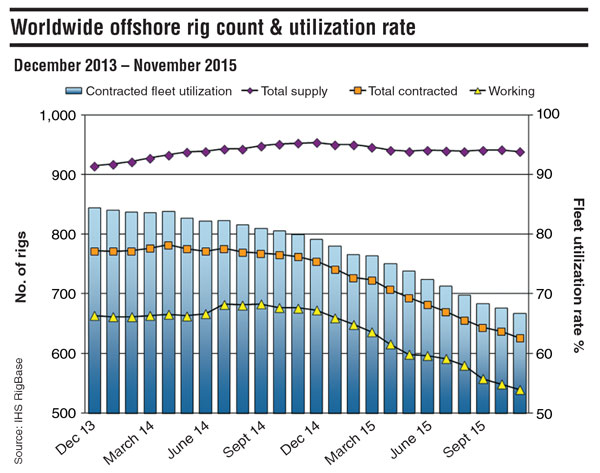 The agency forecasts offshore greenfield spending to trough at $75 billion this year with the average breakeven price of these projects at about $60, above the $55 Brent average year to date. Spending is expected to increase in 2016 with significant new project starts in Africa and increasing spending in Asia, Australia and the Middle East that more than offset a slowdown in spending in Russia, Europe and South America. With oil prices forecasted to rise to $60 next year (Evercore ISI projects $65 average) and supply/ demand tightening (Evercore ISI projects a modest 0.1 MMb/d excess global supply), greenfield spending is expected to rise the following year.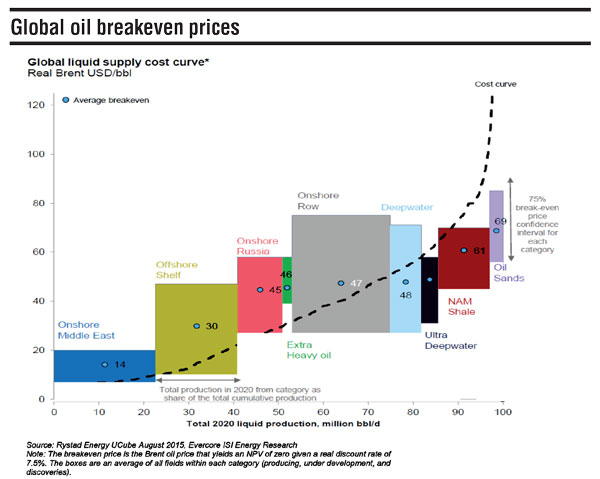 Rystad forecasts offshore greenfield spending to double to $150 billion in 2017. Much of the increase in spending is expected to come from new projects in the Western Hemisphere, while Africa and Middle East spending slows but remains above 2014 levels.
Source: Evercore ISI's Oil Services, Equipment & Drilling Global 2016 E&P Spending Outlook, December 2015.