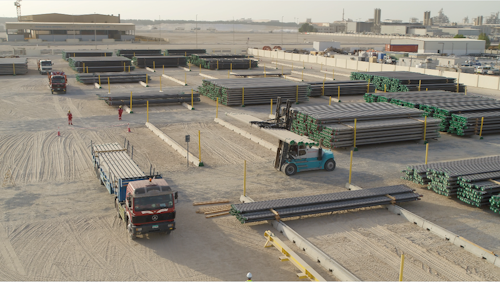 (Courtesy Tenaris)
Offshore staff
ABU DHABI, UAE – ADNOC has awarded contracts with a combined value of AED13.2 billion ($3.6 billion) for the procurement of casing and tubing for the company's drilling programs.
The recipients are Consolidated Suppliers Establishment, representing Tenaris; Abu Dhabi Oilfield Services Co., representing Vallourec; and Habshan Trading Co., representing Marubeni Corp.
The program includes more than AED367 million ($100 million) in foreign direct investment over the next five years to establish a state-of-the-art oil country tubular goods (OCTG) threading plant and repair center in Abu Dhabi, along with a training academy to enhance local expertise.
In total the three contractors will supply 1 MM metric tons (1.1 MM tons) of casing and tubing over five years.
This is the first in a series of drilling-related procurement expenditures ADNOC plans to make over the next five years, with an overall value of AED55 billion ($15 billion).
Others to come cover downhole completion equipment, wellheads, and x-mas trees, liner hangers, drilling fluids, directional drilling, cementing, and wireline logging.
08/22/2019