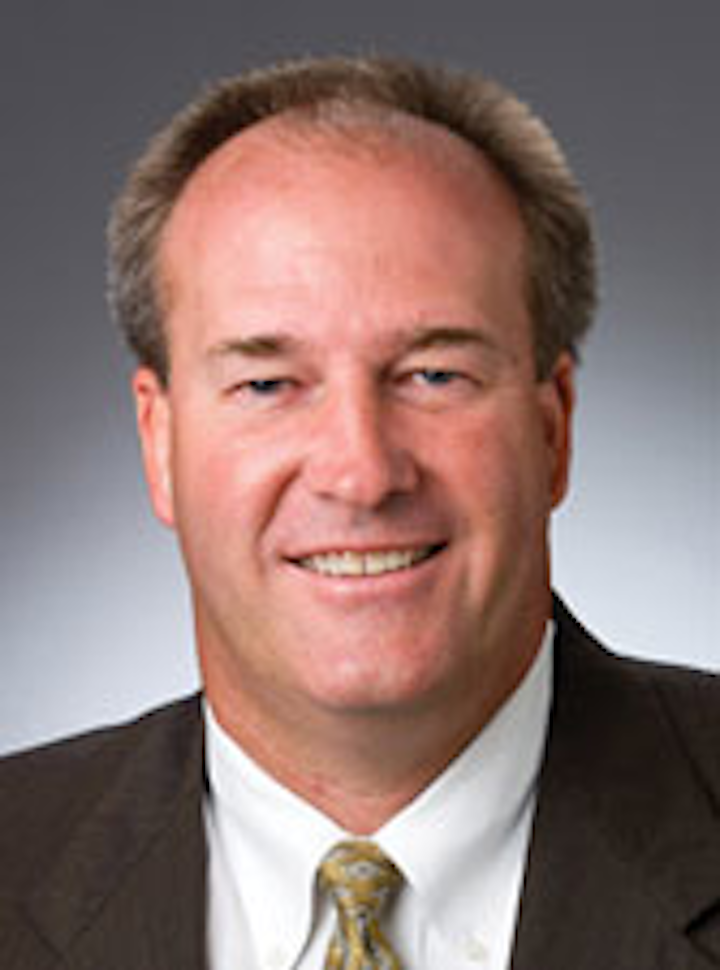 People
Akastor ASA has appointedKristian Røkke as CEO. He succeeds Frank O. Reite, who will take the position of CFO at Aker ASA.
Lundin Petroleum has appointedAlex Schneiter as president and CEO, effective Oct. 1, 2015. Schneiter will succeed Ashley Heppenstall, who has recently advised the board of his decision to step-down as president and CEO. He will remain on the board of directors. Nick Walker, who recently joined the company as senior vice president development and operations, will succeed Schneiter as COO.
Hans Christen Rønnevik, exploration manager at Lundin Norway AS, has retired from his executive duties but through a consultancy arrangement will be fully involved in all exploration-related activities in Norway.
Greene's Energy Group CEORobert Vilyus has elected to retire from the company and the board of directors in September 2015. Frank Mathews has assumed the role of president and COO and will be added to the board.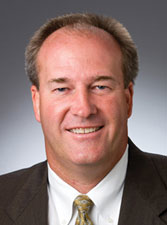 Mathews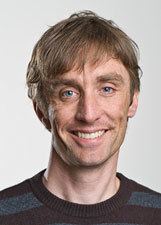 Jenkins
4Subsea has appointedPeter Jenkinsas CEO. He succeeds Henning Christensen.
AnTech Ltd. has appointedJan Wardas chair of the company's board of directors.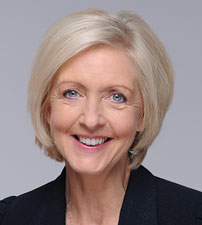 Ward
Jay Swenthas retired as executive vice president and CFO of Ensco plc after more than 11 years of service.
Amec Foster Wheeler has appointedGeorge Hernandez as president, Upstream Business Development.
Rodney J. Eichler has retired as executive vice president and executive advisor to the CEO of Apache Corp.
Hood
BMT Group has appointedSir John Hood as chairman. Effective Oct. 1, 2015, he succeeds Dr. Neil Cross.
Bibby HydroMap has appointedMick Slater as operations director.
Layne Christensen Co. has appointedJ. Michael Andersonas CFO.
Cary Bounds has joined VAALCO Energy as COO.
Prosafe Management AS has namedStig H. Christiansenas CFO.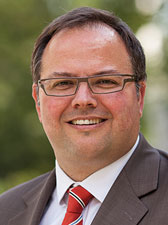 Sewell
Xodus Group has promotedAndrew Sewellto global subsurface lead to drive forward its global subsurface capabilities.
Nido Petroleum Ltd. has namedDr. Michael Fischeras managing director.
Paul Betteridge has joined TCO as managing director of the UK division.
2H Offshore, an Acteon company, has appointedPrahlad Enuganti as technical manager in its Aberdeen office.
Enuganti
Jim Kinser has joined Suretank as sales manager for North America. The company also has appointed Peter Weiss as regional director for Asia/Pacific. He will be responsible for the company's manufacturing facilities in China and Thailand.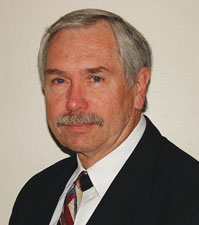 Kinser
Unique Group has promotedMike Jessop to global head of diving. The company has recruitedAndy Doggett to serve as head of the new survey equipment division, and Steve McMillan to serve as global HSE & projects director.
Aqualis Offshore has appointedGang-Yeoung Jeong as general manager of the company's office in Busan, South Korea.
EnerMech has promotedNiall Conlon to director of its Australian operations. Ciaran Hallinan has joined the company as general manager.
Wellsite Fishing and Rental Services has namedWes Heiskell as president and Mark Johnson as COO.
MAST has hiredTony Armour as client development and marketing director.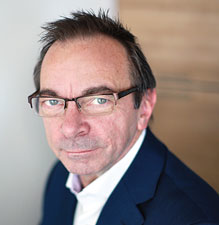 Armour
Vallourec has appointed William Gamisans as managing director for Vallourec Tube-Alloy worldwide,Francis Nwabudike as managing director for Vallourec Drilling Products worldwide, and David Bousquet as vice president, operations support for Vallourec Drilling Products. Trina Rauscher-Cooper, currently vice president, human resources for Vallourec USA, will also assume human resources responsibilities for Vallourec Drilling Products and Vallourec Tube-Alloy worldwide.
MSIS has appointedJohn Forrest as non-executive chairman, Scott Laing as business development manager, Mike Ironside as senior account manager, Alex Cainas account manager, and Sarah Brown as account manager.
M-Flow Technologies has appointedJames Buckee as non-executive director and board member.
Seatronics Ltd. has promotedDerek Donaldson from vice president Asia Pacific to vice president global operations. He will be based in Singapore and will continue to manage the regional office, while maintaining a global presence.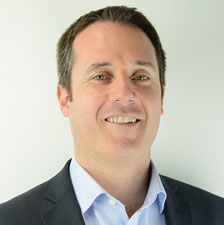 Donaldson
Duncan Baillie has joined LUX Assure as business development manager, OMMICA product line.
Company News
TheUS Bureau of Ocean Energy Management (BOEM) has agreed for the national academies to form a new committee on "environmental science and assessment for offshore energy and minerals resources." The committee will "provide independent information on issues relevant to BOEM's environmental studies and assessment activities and support discussions on relevant issues." The committee will operate under a three-year contract with theNational Research Council, the operating arm of theNational Academy of Sciences, and the National Academy of Engineering. The panel will comprise of 15 experts from academia, the private sector, and other organizations with scientific disciplines relevant to BOEM's environmental assessment and studies programs. Committee members will not be compensated.
GE Oil & Gas has opened its new Innovation Centre in Newcastle, northeast England, which will develop technology for subsea fields. The complex houses a wide range of testing equipment for flexible pipelines, and is said to simulate underwater conditions in some of the world's harshest offshore regions. The company's focus will be on R&D for the next generation of flexibles for ultra-deepwater and high-pressure/high-temperature reservoirs.
Katalyst Data Management has acquired the Perth, Australia-based oil and gas data management division of SpectrumData Pty Ltd. SpectrumData's geoscience service division will be rebranded KDM SpectrumData.
Halliburton Co.and Baker Hughes Inc. have agreed to extend the time period for closing of the acquisition to no later than Dec. 1, 2015.
Royal IHC has formed IHC Concept in Newcastle, northeast England, to offer engineering services to the oil, gas, offshore, and marine sectors. The team specializes in the design and build of a wide range of offshore equipment and subsea infrastructure.
Aqualis Offshore has opened an office in Busan, South Korea. The Busan office will offer the company's full range of services with support from other group offices. However, its initial focus will be on dynamic positioning consultancy, transportation and installation, marine warranty, and construction supervision.
Wood Group has acquired BETA Machinery Analysis in a deal valued at $14.3 million. The engineering consultancy will operate under Wood Group Kenny, specifically within the Wood Group Integrity Management business.
Conductor Installation Services Ltd. (CIS), an Acteon company, has received its second consecutive Gold Medal for Occupational Health and Safety from the UK's Royal Society for the Prevention of Accidents. CIS completed its 10th consecutive year of operation without an accident or a lost time incident.
Polarcus has relocated its North & South America regional office in Houston, to new premises in the Cobalt Center in Memorial City. The new office is located in a Class A-designated building, LEED-certified by the US Green Building Council. The location is adjacent to the Energy Corridor in West Houston. The facility is also close to the company's data processing partner DownUnder GeoSolutions.
Well Control School (WCS) has renovated and expanded its training center in Laurel, Mississippi, in order to be able to offer more accredited courses for the WCS and IADC WellCAP/WellSharp certification programs. The renovated facility includes additional state-of-the-art simulators to accommodate more students, as well as more computer stations for its System 21 e-Learning program.
Hermes Datacomms has partnered withO3b Networks to deliver communications to a global oil company. Under the contract, Hermes will deliver communications for an operator in West Africa and a connection back to its regional headquarters in Europe.
Cargostore International Ltd. has appointed Niels Winther Shipping Esjberg as the company's offshore agent in Denmark.
Wellsite Rental Services and Viking Oil Toolshave agreed to merge to form Wellsite Fishing and Rental Services. NGP Energy Technology Partners is the majority owner of both the merging companies.
Swire Oilfield Services has secured a five-year contract with Weatherford International plc in Brazil. The contract calls for Swire to provide DNV 2.7-1 cargo carrying units to the oil and gas service company to ensure the safe transportation and storage of project critical equipment offshore.
BASF SE has selected Fluor Corp. as its global engineering partner for future chemical and petrochemical plant projects around the world. The services agreement includes conceptual and front-end engineering, detailed engineering, procurement, project management, construction management, and other services. Fluor will use its global network of offices to execute future BASF plant projects around the world.
V.Ships Offshore has opened a new office in Aberdeen. Located in Westhill, Aberdeenshire, the office is strategically placed to provide an extensive range of ship management and technical services to its offshore clients and the maritime industry worldwide.
Permasense has appointed a local agent for Australia, New Zealand, and Papua New Guinea. Corrosion Control Engineering will work with Permasense to provide business development and customer support in the Asia/Pacific region.
Beier Radio has changed its operating company name to Beier Integrated Systems.The company will continue to provide turnkey vessel control, navigation, and communications equipment.
Brown & Root is moving its corporate headquarters to Baton Rouge, Louisiana, from Houston. The headquarters will be at Citiplace on Corporate Boulevard. The first group of executives is to be in Baton Rouge by the end of this year, and the remainder by the end of 2016.