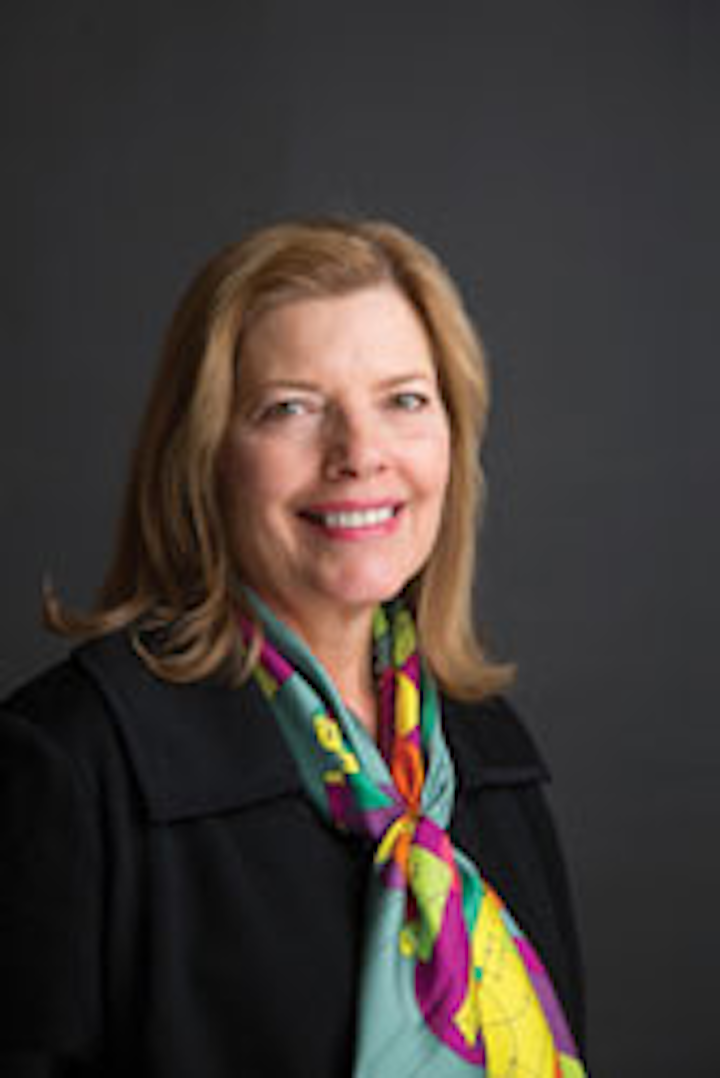 People
Wood Group has appointedRobin Watson as CEO, effective Jan. 1, 2016. He succeeds Bob Keiller who has decided to retire from the company on Dec. 31, 2015.
Tommy Sundthas stepped down as CEO of Norwegian Energy Co. ASA. He will continue to fill the role as general manager for the Norwegian operations until the end of 2015.Riulf Rustad will intensify his efforts with the board, and Silje Augustson will in her capacity as executive director take on the group CEO role and assume additional functions and responsibilities related to the daily operations of the group.
R. Scott Rowe has assumed the role of president and CEO of Cameron in accordance with its succession plan. He succeedsJack B. Moore, who is retiring but will continue to serve as chairman of the board of directors.
EMAS Offshore Ltd. has appointedCapt. Adarash Kumaras CEO.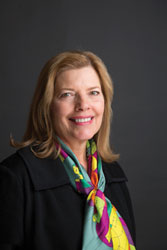 Priestly
FMC Technologies has appointedKay Priestlyto its board of directors.
The Energy Industries Council has namedChris Haynes its new president.
Stephen Liuhas been appointed to the American Bureau of Shipping Endowed Chair in Metallurgical and Materials Engineering at the Colorado School of Mines.
Owen
The Check-6 International Inc. board of directors has appointedLaura Owen as CEO.
Freeport-McMoRan has cut its board of directors from 16 members to nine. The reconstituted board is comprised of seven independent directors:Gerald J. Ford (lead independent director),Robert A. Day, Lydia H. Kennard, Jon C. Madonna, Dustan E. McCoy, Stephen H. Siegele,and Frances Fragos Townsend; and two executive directors:James R. Moffett, chairman, and Richard C. Adkerson, vice chairman, president, and CEO. The company will no longer have an Office of the Chairman management structure.
ProSep has appointedPatrick McCarthy as CEO. He succeeds Neil Poxon.
Lamprell has promotedNiall O'Connellto COO.
The CGG board of directors has namedMichael Dalyas an independent member. He also will serve on the board's strategic and technology committee.
Marvin J. Migura has decided to relinquish his position as executive vice president of Oceaneering International, effective Dec. 31, 2015. He will continue to serve as a senior vice president and remain a part of the executive management team at least through the end of 2016.
io oil & gas consulting has hiredChris Freeman as director of field development, Robert Dickson as director of field development project excellence, Graham Inman, as operations director, Tim Highfield as head of facilities, Julio Herbasas head of subsurface, and Philip Howe as head of subsea.
Bill Maddock has been named director of the Subsea Systems Institute.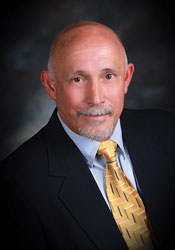 Breaux
Paul Breaux has been named general manager of Tri*Drill Services.
PennWell announces leadership changes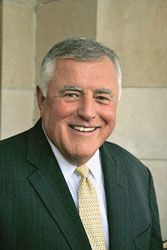 Biolchini
PennWell Corp. has announced the retirement ofRobert F. "Bob" Biolchini as president and CEO and the election of Mark C. Wilmothto succeed Biolchini as president and CEO.
Biolchini has been PennWell's president and CEO since April 1, 2000, and Wilmoth has served as its senior vice president, Finance and CFO for the past 11 years.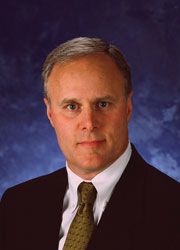 Wilmoth
PennWell also elected Biolchini as chairman of its board of directors, and he will remain on the company's executive committee, as announced by outgoing ChairmanFrank T. Lauinger, who becomes vice-chairman.
Ronny Johan Langeland has resigned as chairman of the board of Prosafe SE due to health reasons.
Newpark Drilling Fluids has appointedTim Armand as vice president of US Offshore Operations.
Earth-i has appointedDr. Peter Hausknechtas chief scientist.
Exova has promotedMatt Daviesto managing director for its Middle East, Asia, and Asia Pacific region.
Kathy Oujesky has joined VIV Solutions LLC as project manager.
Andrew Robins has joined EnerQuip as controls director.
Harkand has appointedDoug Fieldgate as Africa general manager.
Wilhelmsen Ships Service has appointedFrank Liang as regional offshore manager Asia.
Gaurdie E. Banister Jr.has been elected to the Marathon Oil Corp. board of directors.
John Bradshaw has joined the technical team at the International Marine Contractors Association as a technical adviser.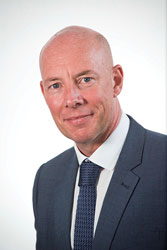 Argo
Philip Argo has joined HBJ Gateley's Aberdeen office as a consultant.Addi Shamash has been promoted to partner in the corporate restructuring team.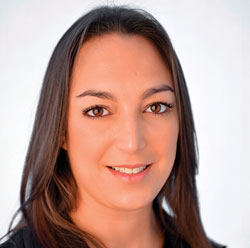 Shamash
Christopher L. Nagelhas resigned as CFO and executive vice president of finance of Fairmount Santrol.
Stirling Group has appointedRay Ramsay as regional manager for crisis and continuity management in the Middle East and Dominic Webb as global principal project manager.
George Winninghas joined Element Materials Technology as global corrosion specialist.
MacGregor has appointedZhengyu Li as vice president, head of the China business. Based in Shanghai, he also will be a member of the MacGregor Group Executive Team.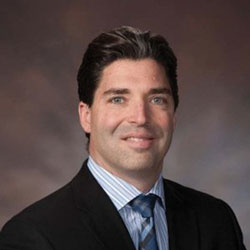 Crosby
Airbus Helicopters Inc. has namedRalph Crosby III as executive director of corporate and VIP sales.
Melfort CampbellandMartin Jones have been appointed to the board of the National Subsea Research Initiative.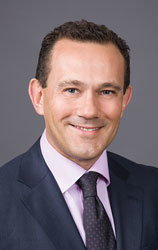 Lekic
Borets has namedObren Lekic as vice president of sales and business development for the US, and Nicholas P. Boyaci as the business development manager, to be based in Tulsa, Oklahoma.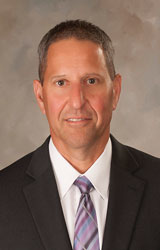 Boyaci
Statoil has namedBård Glad Pedersen as vice president media relations. He succeedsJannik Lindbæk Jr.
Anadarko Petroleum Corp. has electedDr. Sean Gourley as an independent director and promoted Amanda M. McMillian to senior vice president, general counsel, corporate secretary, and chief compliance officer.
Kris Yorke has joined OceanTools as business development manager.
Greene's Energy Group has appointedJames Del Buonoand Matt McIntosh as key account managers.
Company News
Lloyd's Register Energy's Training Academy and The Well Academy are collaborating to develop a new enhanced training program for well control certification. Courses will offer delegates an advanced participative experience in well control certification training and well control equipment training, with classroom and case studies complimenting workgroup sessions. Training will be offered with simulators to give delegates "hands-on" scenario training using well control equipment. The first course is anticipated to be ready in December 2015.
TheUniversity of Houston has launched the UH Energy Fellows program, a group of 10 experts from a variety of disciplines. The fellows - UH faculty whose work involves various aspects of energy - will write for a new UH Energy blog and offer other public outreach on their topics over the next year with the goal of expanding energy literacy. Their work ranges from technology development to improve safety and reduce costs to issues involving workforce training, "green" design, and economic policy.
Aqualis Offshore has opened an office in Kuala Lumpur, Malaysia. The company says this new office will offer a full range of services with support from other group offices. However, its initial focus will be on transportation and installation, marine warranty services, and engineering.
Exova has opened its first facility in the northeastern US with a new materials and corrosion testing laboratory in Pittsburgh, Pennsylvania. The laboratory will provide testing and consultancy services in metallurgy, polymers and coatings as well as corrosion risk assessment and mitigation.
Fabritech UK's managing director, Stuart Mackie, and engineering manager, Innes Smith, have establishedEngineering Solutions and Rental Ltd. in Aberdeen, UK. The engineering firm starts with CNC machinery, tooling, and software, and will be based in Fabritech's Insch Business Park. The firm will provide design, engineering services, and project management to the subsea, drilling, and renewables sectors.
DSL MENAhas opened a new facility in Hamriyah, UAE, with quayside access providing direct entry to the Persian Gulf. The complex includes 3,700 sq m (39,826 sq ft) of fabrication workshop, 4,000 sq m (43,055 sq ft) of fabrication/rig up yard space, and modern offices.
Magma Globalhas raised $60 million from Strategic Investment Capital Partners and other investors to support its growth plans. The product is claimed to be one-tenth the weight of equivalent steel pipe with strong resistance to degradation. The company will use the new funds to expand its manufacturing capability in order to achieve a four-fold increase over the next two years, and to support its rental business.
DynaEnergetics has entered into a principal partner agreement with Weatherford Internationalwhereby Weatherford becomes the first oilfield services firm to offer DynaEnergetics' DynaStage perforating system.
The formation ofFugro GeoServices Ltd.in the UK is complete with the integration ofFugro Seacore, Fugro Engineering Services, EM Drilling, Fugro Loadtest, Fugro Instrumentation & Monitoring, and Fugro Aperio. The new entity has capacities in the areas of nearshore geotechnical, offshore geotechnical, marine installation, onshore ground investigation, cone penetration testing, geophysics, and instrumentation and monitoring. The company also has geotechnical laboratories and carries out a range of built environment surveys and testing.
ITT's C'treatandBombas Goulds de Mexico have allied to provide large-scale seawater, potable water, and high purity water to offshore Gulf of Mexico oil and gas operators. BGM is now an authorized sales representative of C'treat products and services with exclusive territory rights in the offshore market in Mexico.
ALATAShas opened a new office in Ciudad Del Carmen, Mexico: ALATAS Mexico SRL de CV. Aconaand eDrillinghave partnered to offer drilling and well performance solutions, well management, and well engineering services to operators, drilling contractors, and service companies.
FMC Technologies Inc. and Prosernathave signed an alliance agreement to become a single source supplier of integrated modular systems and comprehensive solutions for the processing, separation, and treatment of oil, water, gas and solids. Through the alliance, the companies will deliver complete modularized, innovative, and cost-effective processing solutions to both greenfield and brownfield assets.
GEhas agreed to acquire IMT Solutions, a private Netherlands-based manufacturer of ultrafiltration and microfiltration membranes for water treatment. With IMT's ultrafiltration membrane technology, GE will expand and complement its existing ZeeWeed advanced ultrafiltration hollow-fiber membrane portfolio.
William Jacob Management Inc. has retained the services of Rainmaker LLCto provide sales and marketing support worldwide.
Seven Lakes Technologies and Noah Consulting have formed a strategic alliance in which Noah Consulting will provide implementation and data management services for Seven Lakes Technologies' clients.
J2 Subsea, an Acteon company, has renewed its global sales and rental distribution partnership with WeSubsea. The partnership provides customers around the world with technical support from J2 Subsea, and global access to the WeSubsea range of baskets, dredgers and tooling, available for rental and sale.
Kongsberg Maritime and Algoryx Simulation have entered into a five-year agreement to continue developing fidelity and realism in the K-Sim maritime simulators. Algoryx Simulation develops real-time physics simulation technologies resulting in realistic motion dynamics. The company's physics simulation kernel, AgX Dynamics, can solve millions of physics equation in real time, enabling integrated simulation of the many interacting mechanical components of maritime systems, such as wires, chains, winches, anchors, cranes, engines, drums and more. These simulations are also fully integrated with wind and water dynamics as well as ship hydrodynamics. The companies have already collaborated for eight years.
James Fisher and Sons plc has launched James Fisher Subsea Excavation, the new trading name and brand of the mass flow excavation business.
Trelleborg Offshore & Construction has completed the acquisition ofMaritime International Inc., a US-based manufacturer that designs and produces marine fender systems and other quay wall accessories.
RMEChas completed expanding its onshore equipment and storage facilities. The yard, 50 mi (80 km) outside of Aberdeen, has grown by 2,000 sq m (21,528 sq ft) to reach a total size of 3,300 sq m (35,521 sq ft). The new space will be used for storage and upkeep on well service equipment such as pumps, pressure control hardware, valves, and wireline units.
GMCwas named as a finalist for the American Society of Mechanical Engineers International Global Pipeline Award for its Intelligently Connected Pipe (ICP). The award recognizes the pipeline technology innovation process in all phases from the research laboratory through field application. The ICP features an ISO-certified, fatigue-resistant, innovative reusable pin-and-box style mechanical connector that is pre-manufactured to the pipe ends onshore in a controlled environment, eliminating the need for offshore welding, installation, and lay vessels.
Det norske oljeselskap has agreed to acquire Svenska Petroleum Exploration AS for a cash consideration of $75 million. The transaction is expected to close during 1Q 2016, subject to regulatory approvals.