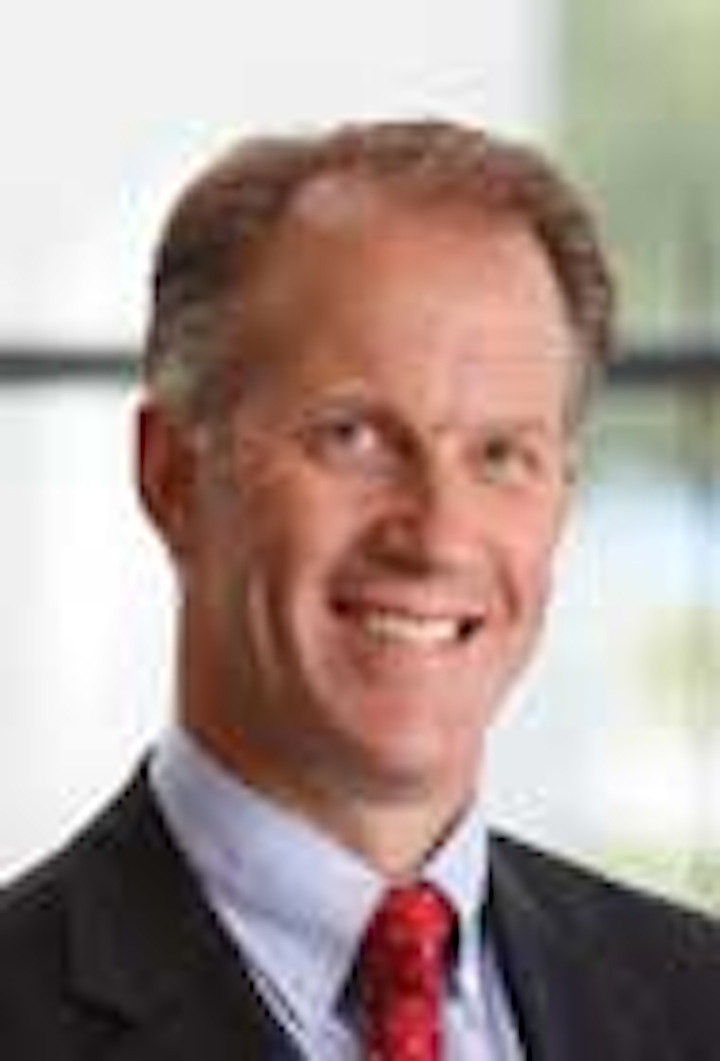 The 2014-2015 board of directors for the Society of Exploration Geophysicists are: incoming PresidentChris Liner, President-elect John Bradford, Rob Stewart as first vice president, Eve Sprunt as second vice president, Alison Small as treasurer, Evert Slob as editor, Don Steeples as past president, Mike Graul as chair of the council, and Maurice Nessim, Xianhuai Zhu, Edith Miller, Christine Krohn, Gustavo Carstens, and Guillaume Cambois as directors at large.
DONG Energy has electedThomas Thune Andersen as chairman of the board of directors.
Patrick T. Mulva, vice president and controller of Exxon Mobil Corp., has retired after more than 38 years of service. The company's board of directors has elected David S. Rosenthal as vice president and controller and Jeffrey J. Woodbury as vice president of investor relations and secretary.
Rocksource has appointedTerje Arnesen as CEO.
CGG has cooptedJean-Yves Gilet as a member of the board of directors.
Royal Dutch Shell plc has appointedHarry Brekelmans as projects and technology director.
GDF SUEZ E&P UK Ltd. has appointedRuud Zoon as managing director. He replaces Jean-Claude Perdigues, who has moved to the head office in Paris to take up the position of head of new assets development.
Zoon
Nigerian PresidentGoodluck Jonathan has appointed Joseph Dawha as group managing director of the Nigeria National Petroleum Corp. (NNPC). The president also has appointed Anthony Muoneke as managing director, Nigerian Petroleum Development Co. (NPDC); Aisha Abdurrahman as group executive director, Commercial and Investment, NNPC; and Attahir Yusuf as group executive director, Business Development, NNPC.
Fisher Offshore has promotedJack Davidson to managing director.
Nigel Robinson has joined Houlder as director of Offshore Projects & Engineering.
Robinson
AziPac Ltd. has appointedFrank Inouye as managing director.
National Oilwell Varco has announcedDwight W. Rettig, executive vice president, general counsel and secretary, plans to retire effective Oct. 1, 2014. The company has chosen Craig L. Weinstock as his successor.
Thomas J. Moore has joined Mayer Brown's Houston office as a partner in the Corporate & Securities and Oil & Gas practices.
Moore
Oil & Gas UK has appointedAdrian Rose as contractor vice chairman.
Survivex has appointedAndrew Green as CEO. He succeeds George Green, who has been appointed as non-executive director.
Angus Cooper has joined Modus Seabed Intervention Ltd. as AUV development manager.
Anadarko Petroleum Corp. has electedJoseph W. Gorder as an independent director and a member of the board's Compensation and Benefits Committee.
Circulation Solutions has appointedJerry Beeson as CEO.
Beeson
W&O has electedTammy Emerson as vice president of programs for the Jacksonville Propeller Club.
Fabrizio Barbieri has resigned from Saipem's board of directors.
Guardian Global Technologies has hiredJohn McGarth as global vice president of Sales and Marketing in its Houston office. In the UK office, the company has promoted Dr. Jonathan Gore to director of engineering and James Flood to director of operations and quality.
Sarah Standlee has joined Exova as corrosion engineer in its Houston laboratory.
Enermech has appointedDave McLeod as regional director for its Middle East and Caspian business.
Chris Gorman has been appointed Geoforce's business manager for the UK.
Petrofac Training Services has hiredPedro Vergel as vice president of Western Hemisphere.
Proserv has promotedPaul Douglas to vice president operations, and Bruce Stuart has joined the company as vice president sales and business development for Europe and West Africa.
Faroe Petroleum has appointedJorunn Saetre as an independent non-executive director.
Kevin J. Clarke and Steven K. Gendal have been appointed to Niko Resources Ltd.'s board of directors.
Wood Group Intetech has appointedColin Smith to lead the expansion of its operations across the Americas.
Process Systems International Ltd. has appointedDarren Cowley as sales director.
Industry Technology Facilitator has appointedJohn Wishart as chairman.
Edward McHale has joined Atlas Copco Rental as vice president--fleet.
STATS Group has appointed Martin Wilson as director of Intervention Services andDr. Mark Burton as technical director of Intervention Services.
Cubility has appointedGunnar Hviding as chairman and William James Wright as vice chairman of the board of directors.
Wild Well Control Inc. has hiredWayne Stennes as managing director and Christian Haustead as area manager. They will be based in Kuala Lumpur, Malaysia.
Terry Mienie has joined Audubon as vice president, offshore business line.
Karen Seath has joined Decom North Sea as general manager.
Integrated Drilling Equipment Holdings Corp. has appointedMartin Paulk as senior vice president of sales, marketing, and strategic implementation.
Paul McEnaney has joined Suretank as director of engineering.
Jill Rivette has joined C & C Technologies Inc.'s geotechnical division as a senior geotechnical engineer.
Displaying 1/2 Page 1,2, Next>
View Article as Single page