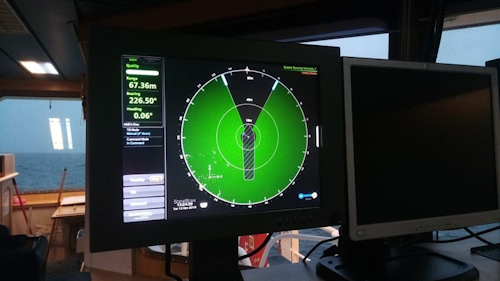 Offshore staff
HELSINKI, Finland – Wärtsilä has completed sea trials of its SceneScan system, which the company describes as the world's first 'target-less' dynamic positioning (DP) laser sensor.
No reflector target needs to be deployed, and this improves safety and operational uptime, the company added.
Guidance Marine, a group subsidiary, developed the technology, with testing performed onboard the Topaz Energy and Marine offshore support vessel Topaz Citadel.
The SceneScan was connected to the vessel's existing Wärtsilä DP system. Following the 90-day tests, Topaz indicated that it would keep the system on the vessel and start a phased roll-out to additional vessels.
The initial order includes upgrades to DP sensor systems onboard four Topaz vessels, with Wärtsilä also responsible for installation and commissioning.
"The testing and evaluation was carried out and proven under actual DP operations with offshore platforms in the Caspian Sea," said Andrew Stead, Head of Business Development, Guidance Marine.
SceneScan's rotating laser sensor provides positional information to allow automated approach and/or station keeping relative to a structure or vessel.
It provides tracking information relative to natural or man-made structures within the sensor field of view, by matching its current observation of the scene against a map generated from previous observations.
04/05/2019