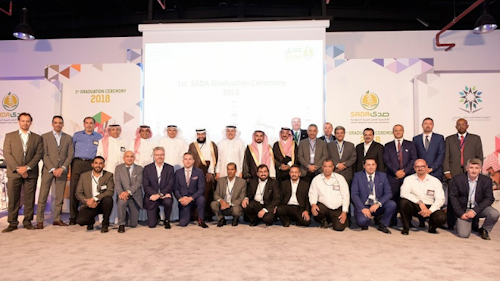 Offshore staff
ABQAIQ, Saudi Arabia – The Saudi Arabian Drilling Academy (SADA) has held its first graduation for a group of 132 students representing 34 drilling and services companies.
According to Saudi Aramco, SADA was established to respond to the oil and gas industry's rising need for skilled exploration, drilling and workover personnel, and accords with the Saudi Vision 2030 workforce development aims.
The academy is funded by 34 private drilling companies, with logistical support from Aramco and the Technical Vocational Training Center in Abqaiq.
Under the current scope of training that began in September 2016, SADA's program is designed to ensure the job-readiness of workers ranging from rig man and junior services operator to skilled engineers, riggers and heavy equipment operators.
The initiative was proposed in 2014, in part to create a more efficient training model that reduces costs, Aramco added. The company estimates that nearly 90,000 Saudis will need to be trained over the next 20 years to support the industry's growth plans.
SADA's 20-month training program starts with onboarding followed by a 14-week field orientation; a 50-week academic period covering different levels of English, math and occupational safety and health concepts; drilling and well site operation fundaments over four weeks; and practical or general and specific experience over the remaining 14 weeks.
09/19/2018