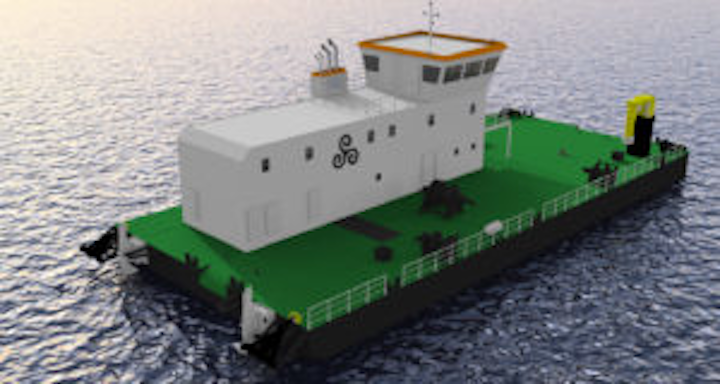 Offshore staff
SCHIEDAM, the Netherlands – Holland Shipyards has commissioned Hatenboer-Water to supply two Tethys reverse osmosis (RO) water treatment units for diving support barges.
These are due to be deployed along the Gabon coast.
This is the first order for Tethys, designed for compact applications.
Both barges are currently under construction at Holland Shipyards' site in Hardinxveld-Giessendam, the Netherlands.
Each RO unit will provide drinking water at a rate of up to 6 cu m/d (212 cf/d).
Holland Shipyard previously ordered Hatenboer-Water RO units for its Tridens project and Caspian Sea accommodation barges.
07/06/2017