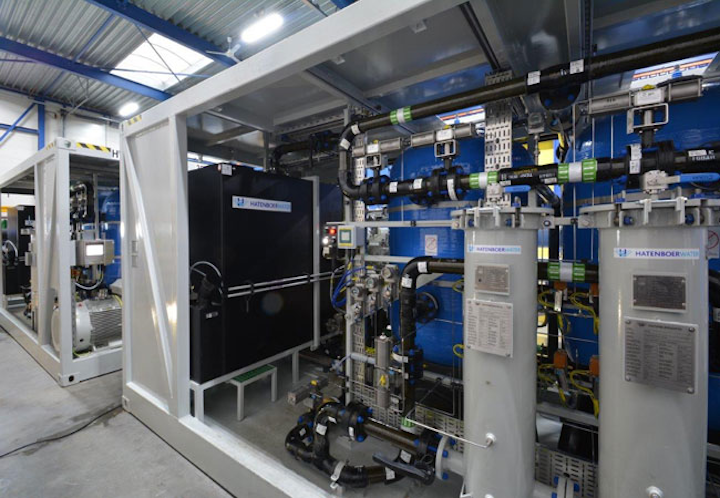 Offshore staff
SCHIEDAM, the Netherlands – Hatenboer-Water has supplied three fresh water generators for the FPSOPioneiro de Libra built by Jurong Shipyard.
Two of the three reverse osmosis-type seawater desalination systems produce 480 cu m (16,951 cu ft) of dilution water for oil separation and stabilization. These are topsides installations in heavy duty box frames said to be suitable for a hazardous Ex Zone 2 area.
The third water maker is installed in the hull of the FPSO. This is a two-stage system that supplies potable water with salinity suitable for domestic use. A neutralizing filter downstream of the unit prevents corrosive side effects and is said to improve water taste.
OOGTK Libra, a joint venture between Brazil's Odebrecht Oil & Gas and Teekay Offshore, operates the Pioneira de Libra under charter to Petrobras.
The FPSO is currently heading to the Santos basin to start production of 50,000 b/d of oil and 4 MMcm/d of gas.
04/11/2017