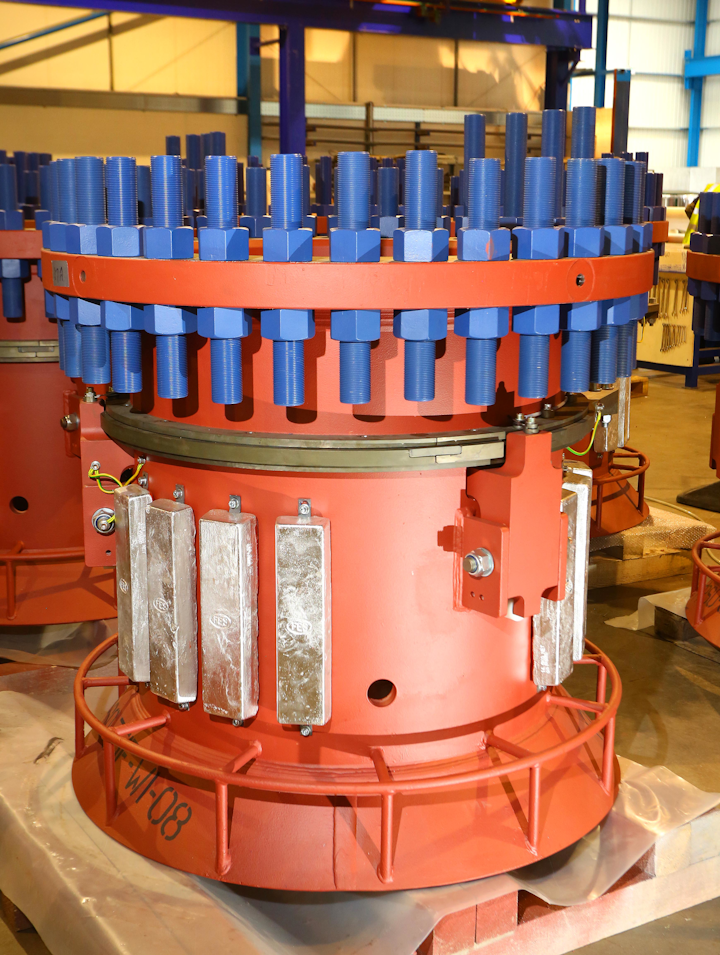 Offshore staff

ASHINGTON, UK – FES International has won a contract to supply 12 diverless bend stiffener connectors (DBSCs) to GE Wellstream.

The contracted DBSC units are to be used byEnQuest on the Kraken oil field on the UK continental shelf. The units will enable the installation of subsea bend stiffeners without diver or ROV intervention, saving time and cost.

Contract work is expected to be completed by the end of January 2015. All assembly and testing of the product will be performed by FES International's UK-based team in Ashington, Northumberland.

DBSCs enable quick, efficient, and safe installation of bend stiffeners on offshore deepsea drilling operations.

07/14/2014