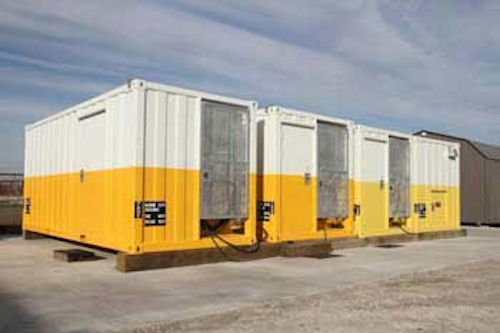 Offshore staff
MORGAN City, Louisiana –New Industries Inc. has delivered of two laboratories and two operational modules to CSA Ocean Sciences Inc. (CSA). The mobile laboratories, outfitted with oil spill water monitoring equipment, instrumentation, and supplies, are designed to minimize response time for marine environmental operations and enable rapid mobilization to an oil spill incident.
The modules are certified structurally to Det Norske Veritas (DNV) 2.7-1 as well as American Bureau of Shipping (ABS) container safety standards.
In addition, the modules are A60 fire rated and have been outfitted with a fire and general alarm system that complies with U.S. Coast Guard standards. Due to the potential hazards posed by a laboratory environment, New Industries supplemented customary module construction with the inclusion of loss of oxygen sensors and the assurance of proper air changes for personnel in order to maximize safety.
01/27/2015