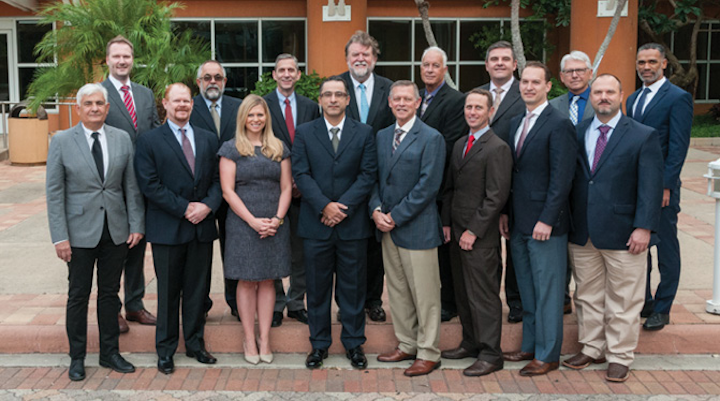 In Memoriam
Apache Corp. co-founder, former chairman and CEORaymond Plank passed away at his home in Ucross, Wyoming, on Thursday, Nov. 8, 2018. He was 96. Plank, a World War Two bomber pilot and graduate of Yale, began as a bookkeeper and tax advisor in Minneapolis helping wealthy investors with tax shelters in the oil and gas business.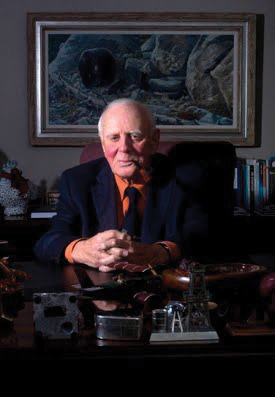 He is survived by six children, 12 grandchildren, and 11 great-grandchildren. "For the many of us at Apache who knew him, and the many more whose lives he touched, we remember Raymond as a visionary leader and a strong, passionate and caring man," said CEO and president John J. Christmann IV. "His leadership, courage, generosity and integrity are central to the core values he instilled at Apache, and they continue to guide us today." [Photo courtesy Houston Chronicle]
People
Anadarko Petroleum Corp. has namedRobert G. Gwin as president; Benjamin M. Fink as executive vice president, Finance and CFO; Robin H. Fielder as senior vice president, Midstream; and Michael C. Pearl as senior vice president, Finance and Investor Relations. The company also elected Alexandra Pruner and Michael K. Grimm to its board of directors.
The Board of GC Rieber Shipping has appointedEinar Ytredal as CEO, ØysteinKvåle as CFO, and Christoffer Knudsen chief commercial officer.
Husky Energy has appointedJeff Hart as CFO.
W&T Offshore Inc. has appointedJanet Yang to executive vice president and CFO. The company has promoted David M. Bump to executive vice president, Drilling, Completions and Facilities and William J. Williford to executive vice president and general manager of Gulf of Mexico. 
Steven W. Green has been named president of Chevron North America Exploration and Production, effective March 1, 2019. He succeeds Jeff Shellebarger, who is retiring from Chevron after 38 years of service. Nigel Hearne has been appointed as president of Chevron Asia Pacific Exploration and Production. Debra Reed-Klages has been elected to Chevron's board of directors. Chevron has named Navin Mahajan as vice president and treasurer, and Dale Walsh as vice president of Corporate Affairs.
Northern Drilling Ltd. has appointedScott McReaken as CEO.
Tidewater Inc. has appointedQuintin V. Kneen as executive vice president and CFO.
Henning Olset has resigned as CFO of Spectrum. The company has named Dean Zuzic as his successor.
THREE60 Energy has appointedWalter Thain as Group CEO.
Hydraulic Systems Inc. has appointedJames Bement as CEO.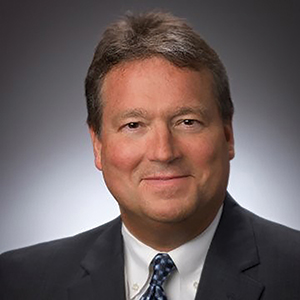 Bement
Forum Energy Technologies Inc. has namedC. Christopher Gaut as CEO. He succeeds Prady Iyyanki.
Maersk Supply Service has appointedKarl Thorngren as CFO, effective April 29, 2019.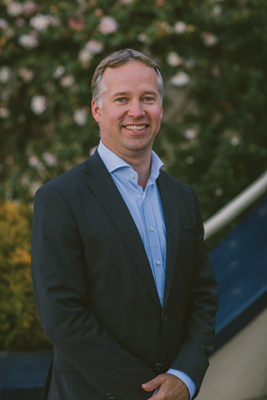 Thorngren
Wood has appointedJoe Sczurko as executive president for strategy and development.
Kreuz Subsea has appointedKnut Eriksen as the board's first independent non-executive director.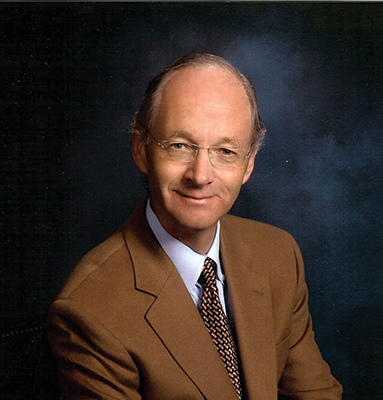 Eriksen
TJ Johansen and Maggie Laureano have joined Bureau Veritas as senior vice president and COO for the oil and gas market segment and vice president and HR Head for North America, respectively.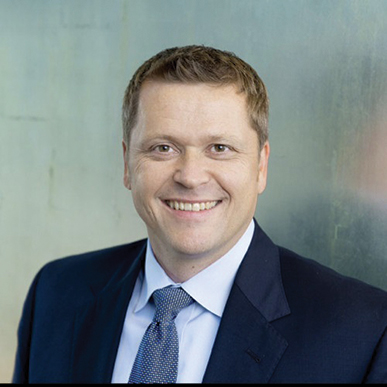 Johansen
Oil & Gas UK has appointedSian Lloyd Rees to the board to represent the services sector.
Saipem has appointed by co-optationPierfrancesco Latini as non-executive and non-independent director, and a member of the Audit and Risk Committee.
ROVOP has appointedDavid Lamontas a non-executive director.
Oceaneering has namedChirag Jayswal as senior integrity engineering manager.
STATS Group has hiredAngus Bowie as regional director for Asia/Pacific and Sam McKinnon as business development manager for Australia and New Zealand.
Aqualis Offshore has appointedMark Lomas as director of the company's European operation.
Deloitte has appointedCaroline Muir as a partner in the Aberdeen office.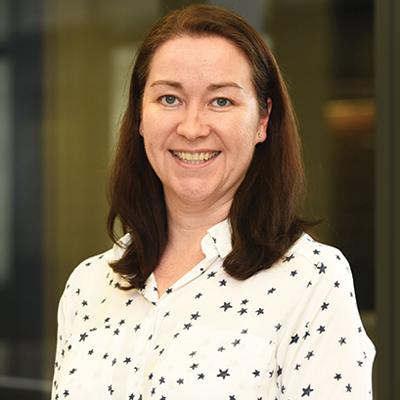 Muir
Mohamed Galal has joined TWMA as regional director for MENA.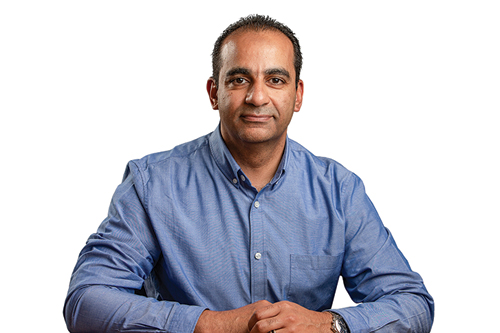 Galal
Anthony Bews has joined Rotech Subsea as business development manager, Europe.
Petrotechnics has appointedBill Lutzas regional manager for North America, David Ross as regional manager for the Middle East, and Sophie Menard as partner solutions manager in the Middle East.
Bjørn T. Akselsen has joined MacArtney Norge AS as managing director.
Ampelmann has appointedTim Mulders as business developer in Dubai.
Wild Well Control, a Superior Energy Services company has namedBryan Ellis as president.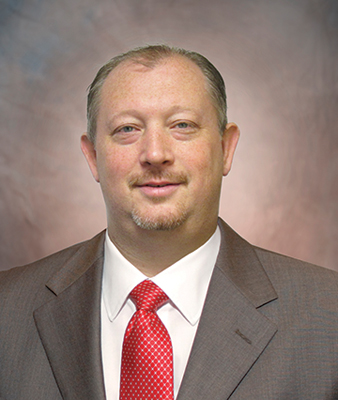 Ellis
Gareth Jones has joined Xodus Group as decom lead.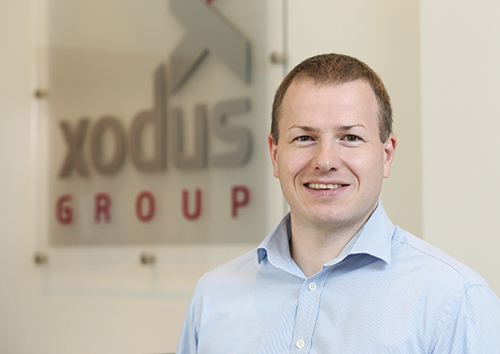 Jones
Swagelok Co. has namedDavid Lucarellias vice president, global human resources.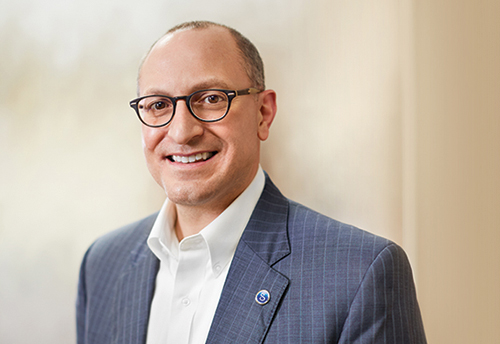 Lucarelli
Aubin has namedKaty Gifford as CEO and Paddy Collins as chief technology officer.
Pioneer Consulting has namedGavin Tully as a partner.
Gulf Island Fabrication Inc. has appointedRobert Averick to its board of directors.
Daniela Freeman and Karen Diaz have joined Petroleum Industry Data Exchange as standards and compliance manager and marketing and events manager, respectively.
Company News
Aker Solutions and Siemens have signed a strategic collaboration agreement to further develop digital offerings in engineering, operations, and services. The collaboration focuses on the creation of software applications and joint service offerings including the development of industrial digital twins that will drive efficiency throughout the entire plant lifecycle. In addition, the companies will further develop specific offerings for the oil and gas market based on Siemens' Comos engineering platform. These solutions, the companies said, will help customers to reduce engineering and operational cost and enable improved decision making.
Heerema Fabrication Group (HFG) plans to sell two of its main offshore fabrication yards in western Europe, due to insufficient project volume and marginal profitability. HFG intends to dispose of its activities in Zwijndrecht, the Netherlands and Hartlepool, northeast England. It will also close its head office in the Netherlands, with the loss of 60 jobs. The company has signed a letter of intent to sell its engineering/construction activities at the yard in Zwijndrecht with Italian fabricator Rosetti Marino. It does not expect the transfer to affect the workforce at the yard. It will also seek a buyer for its activities at the site in Hartlepool but will retain activities at the HFG yard in Vlissingen in the southern Netherlands, where the focus will remain on jackets, and the supporting yard at Opole in Poland. At the same time Vlissingen will continue as the shore base for sister company Heerema Marine Contractors.
Wood and Nobel Oil have entered into a joint venture agreement to provide engineering and operations support services to the oil and gas market in Azerbaijan. The JV will combine Wood's engineering and technical services capabilities with Nobel Oil's local knowledge and expertise in the Caspian region. It will primarily support in the delivery of brownfield engineering, procurement and construction management contracts across a range of assets offshore Azerbaijan.
TechnipFMC has awarded Element Materials Technology a three-year contract to provide non-destructive testing (NDT) services to its umbilicals manufacturing site in Newcastle upon Tyne, UK. These will cover computed radiography, including alternating current field measurement, dye penetrant testing; Level III NDT services; magnetic particle inspection; ultrasonic testing; and visual inspection. Eight Element specialist will deliver round the clock testing services on-site, with testing and R&D support from the company's Sheffield – Maltravers laboratory.
Wärtsilä has divested its pumps business to Solix Group, a Scandinavian investment company.
Acteon Group Ltd. has acquired subsea corrosion specialist Deepwater Corrosion Services Inc. The acquisition enhances Acteon's subsea integrity management offering.
Trelleborg has joined the Port Equipment Manufacturers Association.
Ampelmann has opened an office in Dubai.
ClassNK has opened a new exclusive survey office in Reggio Calabria, Italy.
Aqualis Offshore has entered into a master services agreement with McDermott Asia Pacific Sdn Bhd to provide engineering reviews and marine warranty services for the company's offshore operations in the Asia/Pacific region. The agreement is valid for five years and covers Singapore, Vietnam, India, Myanmar, and Australia. Aqualis Offshore will provide engineering reviews and approvals, vessel surveys, towage approvals and marine warranty services for McDermott's offshore installation and construction projects in the five countries.
Bristow Group Inc. has signed a definitive agreement to combine with Columbia Helicopters Inc. for $560 million. The transaction was expected to close by the end of 2018.
Magseis ASA and Fairfield Geotechnologies have entered into an agreement whereby Magseis will acquire the Seismic Technologies business from Fairfield comprising data acquisition, nodal and system sale and rental activities including all shares in Fairfield's wholly owned UK subsidiary WGP Group. The name of the new business will be Magseis Fairfield.
Tidewater has selected UniSea AS to digitalize and standardize its business processes related to health, safety, environment and quality and operations. The UniSea software suite will be implemented on all Tidewater vessels and in all its offices.
Well-Centric, a FrontRow Energy Technology Group company, has acquired Simmons Edeco Europe. The combined entity will trade under a new name – Unity.
READ Cased Hole Ltd. has acquired Proactive Diagnostic Services Inc.
DynaEnergetics has opened its manufacturing, assembly and administrative facilities on its industrial campus in Blum, Texas.
Tullow Oil has chosen OPERAM Managed Solutions to streamline and assist in the automation of its global contingent workforce management and recruitment operations to reduce costs, enforce compliance, and improve supplier quality.
Gulf Island Fabrication has completed the sale of its North Yard facilities in Aransas Pass, Texas and certain associated equipment for $28 million.
ABS has awarded AviSight Inc. certification to support survey-related inspections on all types of rigs using drones. AviSight is now certified as an ABS Recognized External Specialist in Remote Inspection Techniques.
Ashtead Technology has acquired Canadian-based underwater inspection specialist Welaptega.