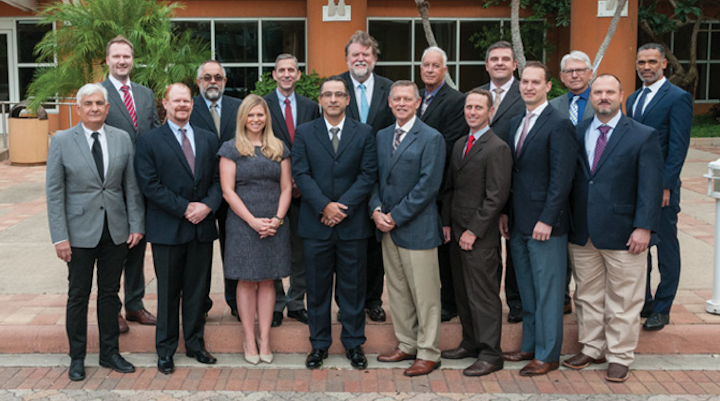 People
The Petrobras board of directors has electedRoberto Castello Branco as CEO. He succeeds Ivan de Souza Monteiro. In addition, the board has dismissed Nelson Luiz Costa Silva from the position of chief strategy, organization and management system executive officer and Jorge Celestino Ramos from the position of chief refining and natural gas executive officer. Solange da Silva Guedes, chief exploration and production executive officer, and Eberaldo de Almeida Neto, chief human resources, HSE and services executive officer will occupy these positions, without prejudice to their current functions.
ONE-Dyas has namedRobert Baurdoux as CEO, Alexander Berger as executive director, and Chris de Ruyter van Steveninck as CFO.
Royal Dutch Shell plc has appointedWael Sawan as upstream director, effective July 1, 2019. He will become a member of the executive committee and will take over from Andy Brown.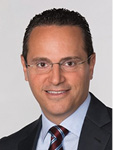 Sawan
Thierry Pilenko, executive chairman of the TechnipFMC board of directors, has decided to retire, effective May 1, 2019. CEO Doug Pferdehirt will assume the role of chairman of the board, and Pascal Colombani, current director, will be appointed to lead independent director, effective May 1, 2019.
The Halliburton board of directors has electedJeff Miller, the company's president and CEO, as chairman of the board. The company also has promoted Mark Richardas president of the Western Hemisphere. He succeeds Jim Brown.
Aker BP has appointedDavid Torvik Tønne as CFO and Lene Landøyas director with responsibility for strategy and business development. Both will be a part of the company's executive management team.
Christiaan Vermeijden has joined Gardline as CEO. He replaces Gerben Eggink.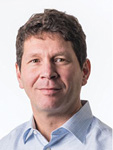 Vermeijden
KrisEnergy Ltd. has appointedJames Parkin as COO.
SNC-Lavalin has appointedCraig Muir as president, Oil & Gas. Effective April 2019, Muir will succeed Christian Brown.
Neptune Energy has hiredEko Lumadyo as managing director, Indonesia.
Seadrill Ltd. CFOMark Morris will step down in June 2019.
Crondall Energy has promotedAnna-Louise Peters to managing director. Her predecessor, Duncan Peace, will continue to oversee Crondall Energy's group activity as group managing director. He will also lead the technology business as managing director of Buoyant Production Technologies.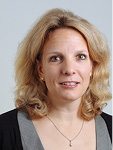 Peters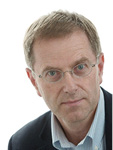 Peace
Maersk Drilling has appointedClaus V. Hemmingsen as chairman of the board of directors and Robert M. Ugglaas vice chairman. Kathleen McAllister, Robert Routs, and Martin N. Larsen have been appointed to the board of directors.
TETRA Technologies Inc. has appointed president and COOBrady M. Murphy as a member of the board of directors.
Lean Marine Sweden AB has namedMikael Laurinas CEO.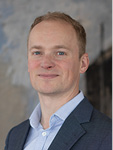 Laurin
Dr. Tauseef Salma has joined Flowserve Corp. as vice president, Marketing & Technology.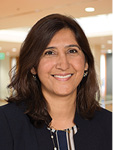 Salma
Xodus Group has appointedPhil Cooper as corporate development director.
Dr. Adel Chaouch has been named an independent non-executive director of Ophir's board.
The International Marine Contractors Association has appointedAndre Rose as technical adviser - competence & training, remote systems and ROV.
Mats Ekstrøm has joined C-Kore Systems as sales manager – Scandinavia.
Crowley Maritime Corp. has namedParker Harrison as senior vice president of procurement and risk management.
Element Materials Technology has appointedMatt Hopkinson as executive vice president for the oil and gas and infrastructure sector.
TAM International Inc. has promotedBarton Sponchia to vice president Western Hemisphere.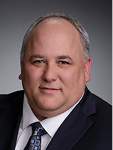 Sponchia
ProSep has hiredRaul Gonzaloas regional sales and service manager in the Middle East.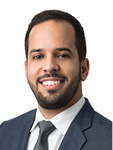 Gonzalo
Brendan Warn has joined Total as senior vice-president, Investor Relations. He succeeds Mike Sangster.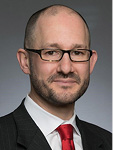 Warn
OFS Portal LLC has promotedMimi Stansbury to senior vice president of Finance and Administration.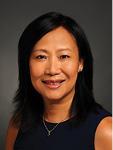 Stansbury
Karen Nashhas joined Xodus Group as social impact specialist.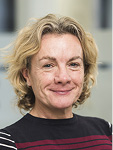 Nash
Steffen Bay and Bart Remmerie have joined the NHV Group as chief commercial and procurement officer and chief human resources officer, respectively.
Company News
Subsea equipment rental, sales and services providerAshtead Technology has formed a strategic partnership with 4Subsea. Ashtead will add 4Subsea's sensors to its IMR services portfolio, also gaining access to 4Subsea's specialists in subsea production, well intervention, and drilling. In turn, 4Subsea should strengthen its position in the global sensor sector by accessing hardware and digital services delivered through Ashtead's network which includes facilities in Aberdeen, Abu Dhabi, Halifax, Houston, and Singapore.
Repsol Sinopec Resources UK has awarded Peterson a new long-term integrated logistics contract to support the company's North Sea operations. In the process, marine and quayside operations will switch from Peterhead on the Scottish east coast to Aberdeen, with integrated supply base, logistics, transport and warehousing operations provided from Peterson's Aberdeen Operations Centre.
Stress Engineering Services Inc. (SES) has achieved an American Bureau of Shipping (ABS) Recognized Specialist certification for its condition-based monitoring (CBM) services. ABS certified SES' process for identifying and tracking damage in drilling riser joints, including the telescopic joint. The certification will move to a life-cycle condition-based monitoring, maintenance and inspection system approach that is deployed and performed on the mobile operating drilling unit. The CBM approach will remove uncertainties surrounding damage of riser joints and will allow the owner to determine whether the drilling riser should be redeployed or replaced. The certification is valid for three years, and SES will be listed on the ABS External Specialist database.
ExxonMobil has signed a partnership agreement with IBM to advance the application of quantum computing in next-generation energy and manufacturing technologies. Under the arrangement, ExxonMobil becomes the first energy company to join the IBM Q Network. This comprises Fortune 500 companies, start-ups, academic institutions and national research labs worldwide working to advance quantum computing and explore practical applications for science and business.
Aqualis Offshore has opened an office in Perth, Western Australia, to support oil and gas developments in the Australasia region.
ABS has granted approval of product design assessment to Dongsung Finetec International Inc. for its spray foam insulation. This is designed to improve insulation efficiency, minimize maintenance costs, and reduce the application time.
THREE60 Energy has acquired Aberdeen-based North Sea Construction and Commissioning (NSCC). The latter, formed in 2017, provides construction, mechanical completion and commissioning support services for the offshore and onshore oil and gas industry, covering all aspects of topsides infrastructure construction, heavy-lift, accommodation flotels, rig mobilization and walk-to-work vessel-supported campaigns.
Rosetti Marino has decided not to go ahead with its planned acquisition of the Heerema Fabrication Group (HFG) yard in Zwijndrecht, the Netherlands, despite signing a letter of intent in December. The company took the decision in light of recent adverse market conditions and the uncertainty for future prospects for the yard. HFG management has informed staff at the Zwijndrecht yard about the intended closure, with 80 employees set to be made redundant. However, the company will continue offshore construction operations at its locations in Vlissingen, the Netherlands and Opole, Poland.
Ikon Science Ltd. has acquired Perigon Solutions, a wellbore data management and visualization solutions provider.
Wild Well Control,a Superior Energy Services company, has expanded its Montrose facility in South Ferryden, UK. The facility maintains the WellCONTAINED subsea containment system.
MHI Vestas Offshore Wind has chosen Boston for its US headquarters.
Steel wire rope fabricatorFranklin Offshore International has entered an exclusive co-operation agreement with Lankhorst Ropes to offer fiber rope slings for heavy-lift offshore projects in Southeast Asia. Under the agreement, Franklin Offshore will be sole distributor and representative for the sale of Lankhorst's heavy-lift synthetic rope slings in the region.
AFGlobal and MHWirth have entered into a distribution agreement, providing the managed pressure drilling (MPD) market with a comprehensive package for deepwater rig systems. This non-exclusive agreement enables MHWirth to offer AFGlobal MPD equipment for sale within its rig equipment business. MHWirth can now offer the MPD kit as part of its newbuild and retrofit packages.
AFGlobal has also signed a frame agreement with ExPert Riser Solutions, LLC that will combine the companies' marine drilling riser inspection and drilling riser repair services.
BP has extended Sulzer Wood's North Sea pump maintenance services contract until 2022. The contractor will provide support to the Glen Lyon, Clair and Clair Ridge facilities west of Shetland with a view to improving the reliability of the pumping equipment and optimizing life-cycle costs. Parent company Sulzer is a global rotating equipment supplier to BP.
RESMAN AS has acquired Restrack AS in a share purchase agreement.
Sperre Coolers AShas rebranded Hydroniq Coolers AS.
Sphera has acquired Petrotechnics, a provider of operational risk software for hazardous industries.
Paradigm Intervention Technologies has achieved certification to ISO 45001:2018 Occupational Health & Safety Management Standard.
Saudi Aramcohas signed a memorandum of understanding with Raytheon to form a joint company to develop cybersecurity services in Saudi Arabia and the wider Middle East region. It will market and provide integrated defensive cybersecurity software and hardware capabilities and perform R&D activities.
Survitec has received DNV GL Z-17 certification as a class-approved service provider for all DNV GL-classed vessels operating various brands of safety and survival equipment, including lifeboats, liferafts, marine evacuation systems and fire-fighting equipment and breathing apparatus.
LORD Corp. has received API's standard 16F testing certification for telescopic joint packers.