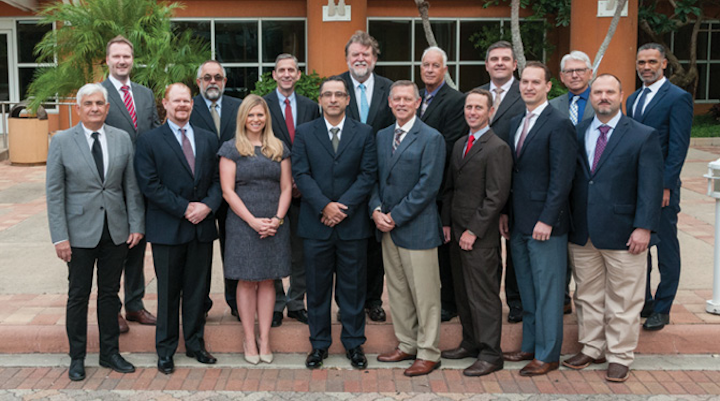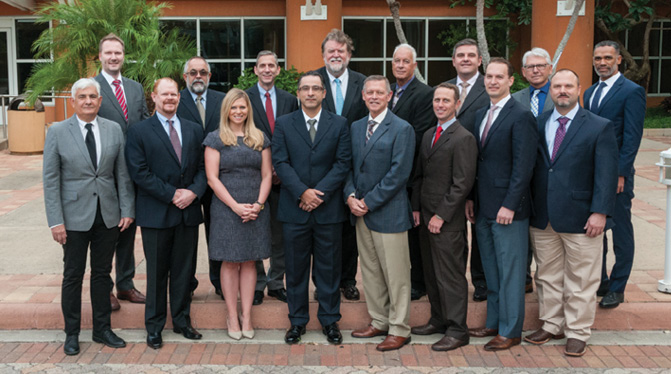 2017 Deepwater Operations Advisory Board. Back row from left to right: David Sedge, Wood; Gerhard Visser, Williams; Richard Loveland, BP; Pete Stracke, Statoil; Mike Lynch, Granherne; Raffaello Rapacioli, Eni Petroleum; Will Hernandez, Quality Companies USA; Brent Barry, BHP Billiton
Front row from left to right: Fernando Gama, Petrobras; Patrick Hogelin, Noble Energy; Julia Hedderson, TechnipFMC; Advisory Board Chairman Amro Hamza, Anadarko Petroleum Corp.; Chuck Blevins, Chevron; Rusty Desormeaux, Murphy E&P Co.; Paul Danos, Danos; Christopher Landry, Anadarko Petroleum Corp. Missing: Conference Director David Paganie, PennWell.
Deepwater Operations
The 15th annual Deepwater Operations Conference & Exhibition was held Nov. 7-9, 2017, at the Moody Gardens Hotel and Convention Center in Galveston, Texas.
Jade Juzswik of Anadarko Petroleum Corp. won the best presentation award. Her presentation, "Horn Mountain: Flow Assurance Chemical Optimization," highlighted Anadarko's work to align operating philosophies across three new offshore platforms that it acquired from another GoM operator. Through simulations, the flow assurance and chemical teams were able to optimize the use of hydrate inhibition chemicals. Additionally, prior operating experience, inhibitor qualification work, and pigging returns allowed for discontinuation of a combo asphaltene/paraffin inhibitor chemical, further reducing operational costs.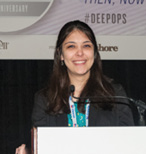 Juzswik
Bryan Arciero of Murphy Exploration & Production Co. received the best presenter award. His presentation, "Developing an Operator-Driven Cost-Effective Chemical Management Program," discussed the strategy that reduced opex significantly while improving chemical-application effectiveness across subsea and topsides applications.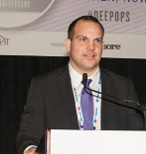 Arciero
The annual event returns Nov. 6-8, 2018, at Moody Gardens.
People
Enrique Peña Nieto, the president of Mexico, has appointed Carlos Alberto Treviño Medina as CEO of Petróleos Mexicanos (PEMEX). He succeeds José Antonio González Anaya, who acted as the head of the state-owned production company from February 2016 to date. González Anaya was in turn appointed by the chief of the federal executive power as Minister of Finance and Public Credit.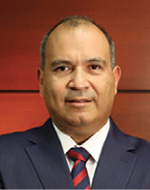 Medina
The Exxon Mobil Corp. board of directors has electedNeil Chapman to senior vice president and member of the corporation's management committee. As successor to Chapman, the board also appointed John Verity as president of ExxonMobil Chemical Co.
After eight years as CEO of CGG,Jean-Georges Malcor has decided, in agreement with the board of directors, not to pursue his mandate of CEO once the restructuring process is completed. The board has launched the search for his successor.
Akastor ASA has appointedKarl Erik Kjelstad as CEO. He succeeds Kristian Røkke, who has been appointed chief investment officer of Aker ASA.
Decom North Sea has appointedDr. Tom Leeson as interim CEO.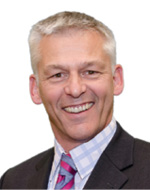 Leeson
Tendeka has appointedBrad Baker as CEO.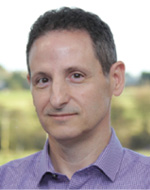 Baker
Seanamic Group has appointedAlan Brunnen as its new chairman. He takes over the role from David Pridden, who resigned in October due to an ongoing illness.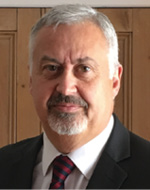 Brunnen
Petrofac Ltd. ChairmanRijnhard van Tets has notified the board of his intention to step down from the Board at the May 2018 Annual General Meeting after an 11-year tenure. He will be succeeded by current senior independent director René Médori. The company also has appointed Sara Akbar as a non-executive director.
Neil McCulloch has stepped down as COO and executive director of EnQuest plc. The company has appointed Faysal Hamza as interim head of North Sea, Bob Davenportas managing director, North Sea, and John Penrose as managing director, Malaysia.
Ashtead Technology has appointedSteven Thrasher as regional vice president for the Americas.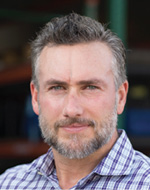 Thrasher
The Energy Industries Council has appointedLouise Ledgard and Duncan Reed to its board of directors.
Subsea UK's board members for 2018-19 are:Bill Edgar, Subsea UK (chairman); Neil Gordon, Subsea UK (chief executive); David Rennie, Scottish Enterprise; Bill Cattanach, the Oil & Gas Authority; Mark Richardson, Apache North Sea; David Sheret, Archer Knight Ltd.; Nicky Etherson, Bibby Offshore; Zander Bruce, BP North Sea; Geoff Lyons, BPP-TECH; Peter Blake, Chevron Energy Technology; Tim Sheehan, Oceaneering; Cameron Mitchell, Shell UK; and Phil Simons, Subsea 7.
The Oil & Gas Technology Centre has hiredRoger Essonas manager of the Decommissioning Solution Centre.
ABS has appointedHoward Fireman as chief digital officer, Joseph Gollapalli as vice president, Digital Technology; and Ryan Moody as vice president, Strategic Development.
Mech-Tool Engineering has appointedAnthony G. Jones as managing director, John Robson as group sales and business development director, Chris Gaddas as group procurement manager, and Kevin Lowder as group proposals manager.
David Cedro has joined the Danos executive team as vice president of finance and administration. James Callahan, who previously held the senior finance position, moves into a new role as vice president of project services.
M2 Subsea has hired David Sinclair as business development manager – renewables and decommissioning.
Justin Jarski has joined Premium Inspection & Testing Group as COO.
Greensea has promotedMarybeth Gilliam to COO.
Andrew Blaquiere has joined Maritime Developments Ltd. (MDL) as vice president – MDL Americas.
Speedcast International Inc. has appointedKeith Johnson as COO, and Erwan Emilian has joined the company to lead the Enterprise & Emerging Markets division.
VIKING has hiredOmur Izgili as country director for Turkey, Greece, Bulgaria, Romania, and Lebanon. He succeeds Yasin Kasa, who has been appointed senior commercial director for VIKING Asia based in Singapore.
GulfMark has appointedLouis A. Raspino, Jr., chairman, Eugene Davis, Domenic DiPiero, Scott McCarty, Krishna Shivram, and Kenneth Traub to its board of directors. Quintin V. Kneen, the company's president and CEO, will continue to serve as a director.
Kongsberg Digital has appointedGilbert Haydamous as vice president Drilling and Wells.
Conflux Technology has hiredGlenn Rees as head of engineering, Kevin Hazlehurst as head of research & development, Ben Batagol as head of business development, and Sam Gascoigne as head of finance and administration. Max Gillard has joined the company's board as an independent director.
Company News
SNC-Lavalin has signed a memorandum of understanding with Saudi Aramco to create opportunities for local workforces in the Kingdom of Saudi Arabia. This is said to be in line with Aramco's In-Kingdom Total Value Add (IKTVA) program, which is pursuing increased localization of oilfield services and equipment to strengthen and diversify the Saudi economy; transference of technologies, skill and knowledge through training and development; and the creation of thousands of jobs for the growing Saudi population.
Emerson has completed the purchase of Paradigm, a software solutions provider to the oil and gas industry. The combination of Paradigm with Emerson's Roxar software business is said to create a comprehensive exploration and production software portfolio offering.
Umbilicals International has opened its new quayside manufacturing site in Channelview, Texas. The site is beside the ship channel and houses the company's flagship horizontal helix machine, extrusion line, and supporting equipment.
Ashtead Technology and Forum Energy Technologies have decided to form a joint venture, which they claim will create the industry's leading provider of subsea survey and ROV equipment rental and associated services. Forum will contribute its subsea rentals business, currently trading as Forum Subsea Rentals. The combined group will have a rental fleet of 19,000 assets valued at more than $139 million. and serving all major subsea hubs from bases in Aberdeen, Singapore, Abu Dhabi, London, and Houston. The new venture will trade as Ashtead Technology.
Petrofac's Training Services division has agreed to form a joint venture with the State Oil Company of the Republic of Azerbaijan (SOCAR). The two parties plan to pursue of training opportunities across the country's oil and gas and petrochemical industries. SOCAR will hold a 51% stake in the venture and Petrofac 49%. It will provide tested, contemporary training, and educational services for personnel in Azerbaijan's energy market and those engaged in energy projects in other countries.
Premier Oil has awarded Sparrows Group a new five-year contract to provide crane operations and maintenance across two of the company's North Sea assets. Sparrows will be responsible for offshore crane operations and maintenance, including major component change-out and overhaul, at the Balmoral floating production vessel in the North Sea and the Solan installation west of Shetland. The contract covers all cranes and associated mechanical, electrical, hydraulic and instrumentation on the two fields. In addition, Sparrows will handle all inspection, condition monitoring, management of maintenance strategies, and full engineering scopes, and will also provide onshore support and repairs from its base in Aberdeen.
TheVan Aalst Grouphas become a major shareholder in Techano AS, an offshore crane specialist from Norway.
TAM International has opened a new manufacturing facility in Obninsk, Russia.
Shell has named Weatherford International plc its Wells Supplier of the Year 2017.
Motive FZC has teamed up with Cutting Underwater Technologies (CUT) to offer diamond wire cutting equipment in the Middle East. Under the agreement, Motive FZC will hold an extensive range of CUT equipment at its facilities in Dubai, and its team of hydraulic technicians will undergo training by CUT specialists to qualify them to maintain the equipment and support the company in offshore cutting operations.
Acteon has completed the purchase of the Viking Seatech Group.
Joulon, an asset management services provider, has acquired OES Asset Integrity Management, a third-party audit, inspection, and project management company.
Kangrim has appointed Metalock Brasil as its authorized technical assistance support for boilers and inert gas generators.
Delmar Systems Pty Ltd. has purchased a new mooring equipment storage yard and base facility in Karratha, Western Australia.
Probe Technologies Holdings Inc. has completed a strategic merger with Hunter Well Science Ltd.
PartnerPlast has appointed Orca Subsea as the sole UK supplier. As part of the deal, Orca will provide buoyancy and other assorted products; focusing on offshore and subsea, rotational moulding, and aquaculture.
STATS Group has formalized an agency agreement with OSD Pty Ltd., New Zealand's largest independent pipeline service company.
GulfMarkhas successfully completed its financial restructuring plan and emerged from bankruptcy protection under Chapter 11 of the US Bankruptcy Code.
MODEC Inc. has chosen Promapp Solutions' BPM software for its Ghana operations.
Metal reprocessing, tubular supply and decommissioning companyJohn Lawrie Group has been acquired by its management in partnership with Rubicon Partners and Grovepoint.
Archer is upgrading to IFS Applications 9 for Offshore Services. This is a fully integrated system that secures access to information and visibility across the whole value chain both onshore and offshore. The solution offers components for financial work including budgets and prognoses, projects, logistics, document management, HR and engineering. Archer will roll out the solution to more than 3,100 onshore and offshore users across 19 countries.
Kongsberg Digital has agreed to acquire a 34% stake in NSG Digital, a subsidiary of supply base/logistics company NorSea Group. They will pursue opportunities for digitalization of oil and gas and offshore wind supply chains. They have collaborated on developing a new logistics system called NSG E2E (End-to-End), offered as a part of Kongsberg Digital's application platform, Kognifai.