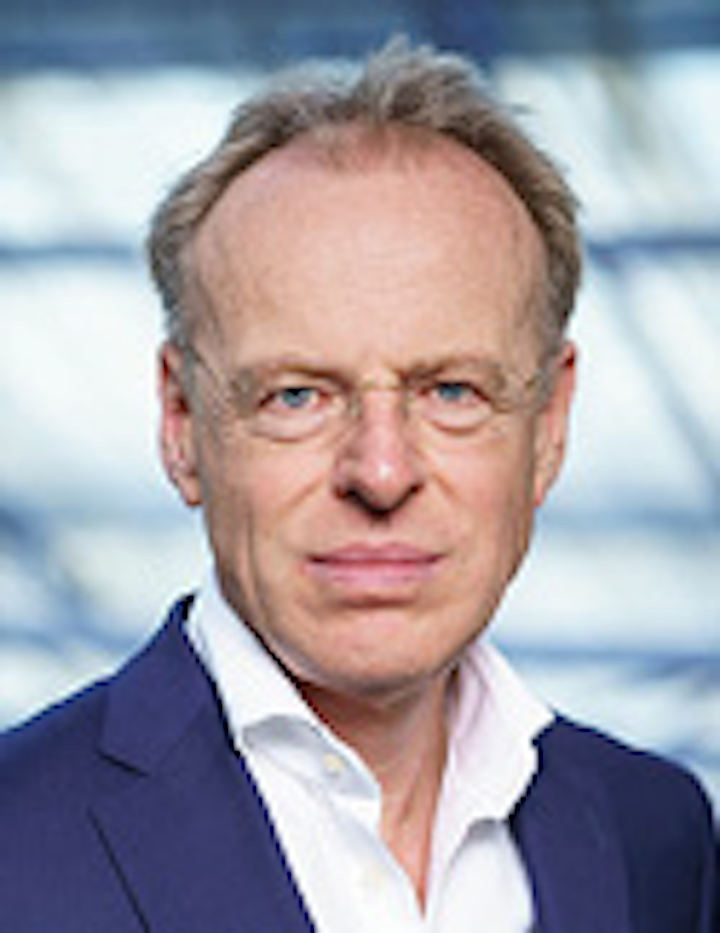 People
The CGG board of directors has appointedSophie Zurquiyah as CEO. She succeeds Jean-Georges Malcor. The board also has announced the cooptation of Helen Lee Bouygues to replace BPI France Participations, and the cooptation of Heidi Petersen to replace Didier Houssin.
Huisman has appointedTheo Bruijninckxas CEO. He succeeds Joop Roodenburg, who is now the company's president.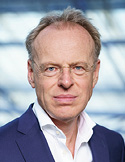 Bruijninckx
Husky Energy CFOJon McKenzie has resigned. Jeff Hart, the company's controller, has been appointed as acting CFO.
Kreuz Subsea has hiredPradeep Verma as chief commercial officer and Marek Kaminski as director of marine assets.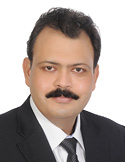 Verma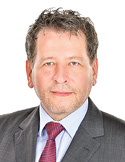 Kaminski
SEACOR Marine has namedJesús Llorca as executive vice president and CFO. He succeeds Matthew R. Cenac.
Chevron Corp. has namedDavid Payne corporate vice president of Health, Environment and Safety. He succeeds Wes Lohec, who has elected to retire from the company after 37 years of service on June 1, 2018.
Tendeka has appointedPaul Lynch as its new advanced completions director to help drive the commercialization of its wireless intelligent completions technology, PulseEight.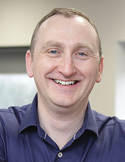 Lynch
LOC Group has namedDr. RV Ahilan to the position of joint CEO, alongside Jerome Rutler.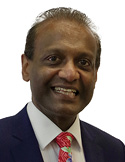 Ahilan
Helmerich & Payne Inc. has appointedMark W. Smith as CFO. He succeeds Juan Pablo Tardio.
Energy XXI Gulf Coast has appointedGary C. Hanna as the chairman of the board of directors.
Michael Scott has joined Well-Centric as business development manager.
Shane Fraser has joined Ziyen as director of oil intelligence.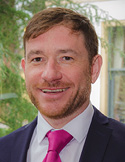 Fraser
UTC Overseas has appointedHans J. Meyer as CEO. He succeeds Brian Posthumus, who has been named chairman.
Tendeka has appointed Paul Guilfoyle as its sales engineer for Canada.
Heather Rone has joined Novara GeoSolutions as quality assurance analyst.
Company News
Middle East drilling contractorADES International Holding has signed a $450-million syndicated credit facility. This should give the company greater flexibility to pursue further contracts and rig acquisitions for its operations in the Middle East North Africa region. It will also use some of the funds to re-finance its existing debt. The facility was arranged by the Bank of America Merrill Lynch and the European Bank for Reconstruction and Development, with participation from 11 multilateral, regional and local banks.
Aramco Services Co., Saudi Aramco's North American division, has entered a five-year collaboration with the Massachusetts Institute of Technology (MIT). This is a renewal of an existing partnership. The $25-million collaboration will focus on R&D of new solutions in areas including advanced materials; carbon capture, use, and storage; energy storage; computational modeling, artificial intelligence, robotics and nanotechnologies. The two parties reaffirmed their co-operation at the recent Innovation to Impact Forum in Boston. Aramco became a founding member of MIT Energy Initiative in 2012.
Oil and Natural Gas Corp. has contracted Sparrows Group for the refurbishment of 21 cranes. The project, which will extend the life of the cranes for a further 15 to 20 years, will see the company refurbish, repair, upgrade, or replace all components and machinery. All spare parts required for the project, including any new booms, will be manufactured at the Sparrows facility in Houston. Once final testing has taken place each crane will be recertified to the relevant industry standards. Work was due to start last month, with completion expected by March 2020.
Phoenix International Holdings Inc. has transitioned from ISO 9001:2008 to ISO 9001:2015 certification.
Finning UK & Ireland has appointed DH Marine as its sole authorized Cat marine dealer, electric power partner and rental agent for the Shetland and Orkney Islands.
Bureau Veritas has secured a long-term frame agreement to provide inspection and verification services for nine drilling rigs operating in the North Sea. It will coordinate the program from its Aberdeen base. The drilling contractor will receive streamlined data tracking and reporting provided by Bureau Veritas' cloud-based Compliance System. This is designed to gather clients' maintenance, inspection and verification data into one centralized hub, giving them detailed visibility at any time, in one view.
The built-in dashboards are said to provide a fully interactive, real-time, health check of the assets, an intuitive user interface and customizable database queries are said to allow the user to examine large amounts of data in a quick, targeted, and relationalized fashion.
Petrobras has joined the Oil and Gas Climate Initiative (OGCI), designed to reduce and capture greenhouse gas emissions. OGCI Climate Investments plans to allocate $1 billion over the next decade to support the development, deployment and expansion of low-emission technologies.
Huntingand Titan Oil Recovery have agreed to collaborate on enhancing production on late field life. The agreement allows Hunting to add Titan's Organic Oil Recovery (OOR) technique to its TEK-Hub product offering. OOR involves stimulating the growth of certain species of indigenous microbes within producing reservoirs to reduce the physical size of trapped oil droplets. This is said to greatly enhance production rates at much lower cost than of alternate EOR technologies.
ExVeritas North America has opened an office in Dallas, Texas.
TheOil & Gas Authority (OGA) will launch the UK's first oil and gas national data repository (NDR) early next year. This will safeguard, regulate, and ensure wider access to the UK's petroleum-related information, one of the recommendations of the Wood Maximizing Recovery Review. It will support regulatory compliance and provide comprehensive data for analysis, which the OGA hopes will spur greater investment, new technologies, and exploration activity on the UK continental shelf.
Last year a consultation was initiated seeking the industry's views on establishing and maintaining the NDR, which would be funded through an OGA levy, payable by all offshore petroleum license holders. Most respondents (28 out of 32) were supportive of the levy. The OGA plans to enter a two-year contract withCommon Data Access for the provision of NDR services, based on its existing data store and legacy data collection. During subsequent phases, the OGA will undertake procurement for new NDR services, and expects to award a contract to this effect in mid-2020.
MHWirthhas won a $100-million contract from Keppel FELS to supply drilling equipment, including a mid-water riser package, for a new semisubmersible rig under construction for Awilcoin Singapore. Delivery is planned for late 1Q 2021. The rig will be equipped and certified for drilling offshore Norway, including the Barents Sea, in water depths up to 5,000 ft (1,524 m).
Superior Drilling Products Inc. has entered into a four-year vendor agreement with Baker Hughes Oilfield Operations LLC to provide exclusive drill bit refurbishment services.
TheOil & Gas Innovation Centre (OGIC) has committed to invest more than £300,000 ($426,000) in three new projects that could improve the efficiency of offshore oil and gas operations.
Blue Gentoo will collaborate with the University of Aberdeen to develop an Intelligent Hydrate Tool. This will automatically control MonoEthylene Glycol (MEG) injection by monitoring hydrocarbon parameters – calculating both the amount of MEG required and any subsequent injection adjustments in real time – without the need for routine human intervention. According to OGIC, the tool will 'learn' effective human and computer-devised injection strategies for hydrate prevention, re-applying them where appropriate and providing a detailed justification of the adopted strategy. The development, which combines AI technology, proven software and engineering techniques, should lead to enhanced oil recovery, reduced production risks, with associated environmental benefits.
Under a second program,Robert Gordon University will work with Cambridge-based CorrosionRADAR to advance the latter's remote monitoring and analytics system. This is designed to monitor corrosion in isolation using permanently mounted sensors to locate problematic areas within complex pipeline networks. The company will also work with University of Strathclyde on its short- and long-term R&D strategy, and will later seek to partner to undertake field trials and to take on early adoption of the technology. The system should allow operators to move from reactive inspections to a more targeted, informed and condition-based approach, said to minimize the risk of failure and costs.
Finally,Phoenix RDS will work with Heriot-Watt University to develop a flow control device designed for injection. The goals are to identify ways of optimizing the flow control device so that the required pressure drop during injection is achieved with minimal degradation of the fluid's properties, and to conduct a field trial using scaled models to confirm the validity of the design.
Statoil has awarded drilling contracts with a total value of more than NOK12 billion ($1.53 billion) to Archer, KCA Deutag, and Odfjell Drilling. These cover provision of completion, intervention services, plugging, maintenance and modifications on 18 of Statoil's fixed platforms offshore Norway, and take effect from Oct. 1, initially for a period of four years. The deals, which include three two-year extension options, will provide employment for roughly 2,000 personnel per year. Statoil says one of its aims is to improve its collaboration with drilling and service contractors. It has devised a common incentive program to achieve safe and efficient operations through close cooperation and integration of work.