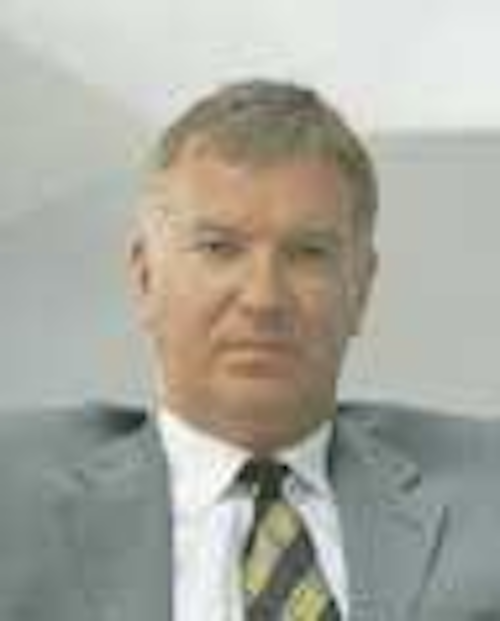 The future of our industry lies in exploring more challenging locations such as deep and ultra-deepwater, as well as frontier opportunities that have hitherto been inaccess-ible. Shell's approach to these challenges and opportunities has been to create a center of excellence, EP Projects, which comprises a global organization (based in Rijswijk, Houston, New Orleans, and Aberdeen) with immediate responsibility for the existing global deepwater project portfolio and with future responsibility for all other major projects being matured across the globe. EP Projects will provide the full range of engineering, project management, and new technology application skills and services to Shell EP OU customers to frame, plan, and execute major projects onshore, on the shelf, and in deepwater.
Project management has been called both an art and a science. I believe that mastering the science of project management provides a foundation for the art of leadership. The necessary skills are common to both. There is no question that the best project managers are also outstanding leaders. They have vision, they motivate, they bring people together, and most of all, they accomplish great things. Indeed, when you listen to the experts characterize the creative attributes of the great project managers, their skills can seem mysterious and magical, as though the good ones are born and not made. I disagree with this "born leader" theory. While great managers may possess certain intangible qualities, much of what they do can be learned. My job is to coach our major project managers.
Our collective task will be to ensure Shell's E&P oil and gas production targets are met over the coming years, which is quite a responsibility. This will depend on the secure delivery of a number of major projects, on time, within budget, and with performance in line with predictions. One of the new wave of product management tools we will employ is to take advantage of the tremendous developments in IT/IM. In the next generation of systems, EP Projects will seek to achieve better transparency through the supply chain and to bring the work to where the expertise is located rather than the other way round.
We certainly have an amazing range of technologies and techniques at our fingertips, and when we look at the amount of major projects currently on our lists, we can say with confidence that there is certainly no shortage of work. We also have highly talented, highly motivated people to do the job. However, whereas the amount of work and the advances in technology are not in question over the next 10 years, the ability to get the right people is. The shortage will lie in finding quality, experienced, mobile staff to do the work, and this is one of the greatest challenges we face as an industry in the future – far greater, perhaps, than any technological challenge. My feeling is that only as a unified industry, with all players on board, do we have any hope of resolving it. Part of the ongoing solution is finding new ways to work in partnership with suppliers and contractors, so that by working together, we all contribute in the optimum way to the EP value chain.
We also need to do a better job "selling" our industry by publicly celebrating engineering successes and milestones to attract new and youthful blood to the engineering fraternity. At Shell, we are actively campaigning to attract, retain, and deploy the people needed to deliver our vision, this also involves recognizing and compensating for very frequent travel and short assignments, and addressing the different lifestyle implications for project practitioners who work on special working patterns.
Special emphasis is being placed on recruiting a diverse and mobile workforce in particular in recruitment efforts to attract graduates from countries such as China, Russia, and India, who bring with them novel and innovative skills and talents, which add to our diverse talent pool.
I think this is a great profession, and I think the best is yet to come. I'm an eternal optimist and I firmly believe that once we get more young engineers on our books and show them what an exciting and challenging industry this is, they might just decide to stay. I know I did.
David J. Greer has held a number of engineering, oper-ations, commercial, and senior management positions with Shell covering a broad spec-trum of upstream oil and gas activities in a variety of geographical locations and climates, including Norway, The Netherlands, United King-dom, Canada, Oman, West Africa, and Argentina. Recently, he completed an assignment as director of the Malampaya project in the Philippines. Greer relocated to the Netherlands on April 15 as director of EP Projects.