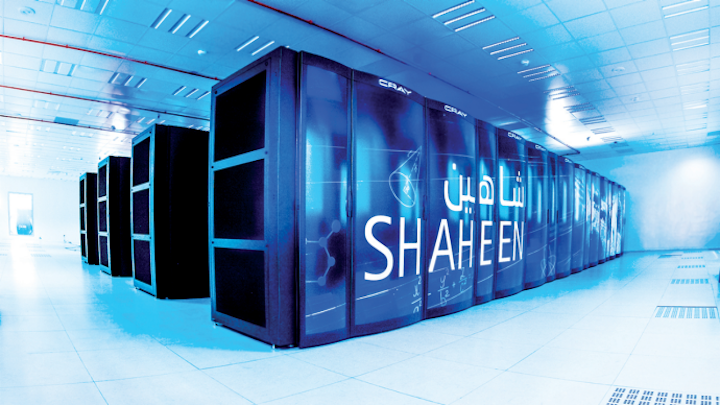 Offshore staff
DHAHRAN, Saudi Arabia – Saudi Aramco, King Abdullah University of Science and Technology (KAUST), and engineering simulation specialist ANSYS claim to have established a new supercomputing record.
They have scaled ANSYS Fluent to nearly 200,000 processor cores, said to represent a five-fold increase over the record set three years ago, when Fluent first achieved 36,000-core scaling.
Calculations were run on the Shaheen II, aCray XC40 supercomputer, hosted at the KAUST Supercomputing Core Lab (KSL).
Throughhigh performance computing (HPC), ANSYS, Saudi Aramco, and KSL increased a complex simulation of a separation vessel from several weeks to an overnight run.
Aramco says this type of simulation is critical to all oil and gas production facilities as it can help reduce design development time and allow operators to better predict equipment performance under varying operational conditions.
The company plans to apply this technology to make more informed, timely decisions to retrofit separation vessels to optimize operations throughout an oil field's lifespan.
Wim Slagter, director of HPC and cloud alliances at ANSYS said: "Designers and engineers must understand product performance with higher accuracy than ever before – especially for separation technologies, where an improved separation performance can immediately increase the efficiency and profitability of an oil field.
"The supercomputing collaboration between ANSYS, Saudi Aramco, and KSL enabled enhanced insight in complex gas, water, and crude oil flows inside a separation vessel, which include a liquid-free surface, phase mixing and droplets settling phenomena."
Ehab Elsaadawy, computational modeling specialist and oil treatment team leader at Saudi Aramco's Research and Development Center, added: "Our oil and gas facilities are among the largest in the world.
"We selected a complex representative application – a multi-phase gravity separation vessel – to confirm the value of HPC in reducing turnover time...by working with our strategic partner, KAUST, we can now run these complex simulations in one day instead of weeks."
KSL's Shaheen II Cray supercomputer comprises 6,174 nodes representing 197,568 processor cores tightly integrated with a richly layered memory hierarchy and interconnection network.
07/31/2017