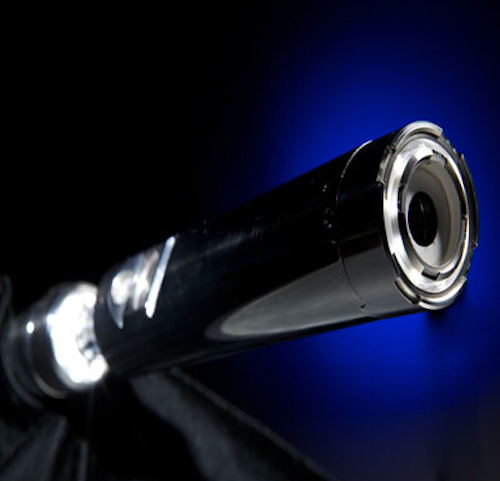 Offshore staff
HOUSTON – Oilfield services group Expro is showcasing three new products at OTC.
The first is the prototype HawkEye V downhole camera. The others are the high-pressure/high-temperature (HP/HT) drillstem testing (DST) BigCat packer, and the Expro Annulus-operated Circulating and Test (ExACT) tool.

HawkEye V is designed to provide cost-effective remediation solutions for complex wellbore flow restrictions, obstacles, and reservoir management. It can operate in temperatures of 300°F (149°C), also providing bi-directional side view rotation/scan (snapshot) in single degree increments, with reportedly enhanced quality picturing and software.

DST BigCat packer is designed to offer a high strength, single-trip retrievable approach to seal-bore packers in HP/HT well tests.
The fully annulus-operated ExACT tool combines downhole shut-in and circulating functionality. It is rated at 15,000 psi (1,034 bar) and temperatures of up to 450°F (232°C). ExACT provides fast-cycling to position the ball and ports in the required position, Expro adds.
Expro is additionally featuring its SafeWells well integrity software and Advanced Reservoir Testing (ART) services using a Cableless Telemetry System (CaTS).

SafeWells allows well integrity to be monitored in real time, providing a clear overview of asset integrity. A full demonstration will be available on the company's stand.
CaTS, which can be retrofitted into existing wells, transmits high-quality pressure and temperature data, the company claims, to surface in real time using the well's casing as a conduit for the signal to transfer along.

ART is a special application of CaTS that allows permanently abandoned E&A wells, zones or pilot holes to be converted into long-term monitoring assets. The CaTS data is said to be of value in reducing uncertainties in reservoir connectivity and identifying any far boundaries.
CaTS uses an electromagnetic signal, and is therefore not influenced by cemented pipe, cement plugs or bridge plugs, meaning that the well can be permanently abandoned with no further well intervention required.

Expro is exhibiting at booth 3933.
5/06/2013