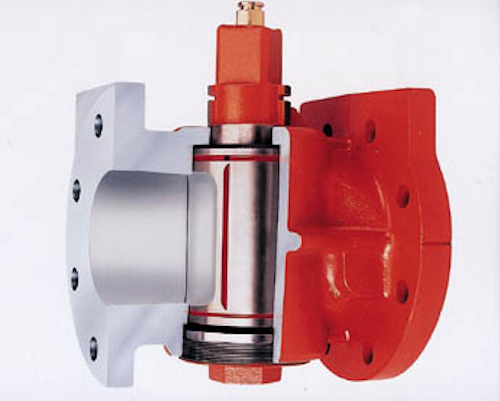 Plug valves
R&M Energy Systems (Houston) is offering ResunRegistered Cylindrical Plug Valves for managing flow control under a range of conditions in various applications in the oil and gas industry, including gas trans mission and distribution and production and transfer. Manufactured from cast iron, carbon steel, bronze, stainless steel, or custom alloy materials, Resun Cylindrical Plug Valves are available in sizes from 1/2 -in. to 30-in. Multi-port configurations, steam-jacketed valves and automated plug valve packages can be specified for special applications.
Circle 50 on Reader Service Card.
Safety system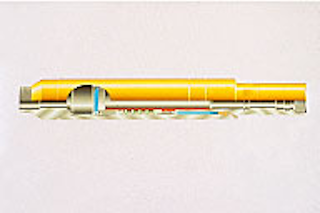 Baker Oil Tools (Houston), with Shell Deepwater Development, have developed a Surface Controlled Subsurface Safety Valve (SCSSV) system. The Model TM-11 subsurface safety valve is designed for extended life in deepwater, high-pressure/high temperature, corrosive, and hostile environment applications, according to Baker Oil Tools.
Circle 51 on Reader Service Card.
Offshore installations
Siemens (Oslo) is promoting its competitive solutions for all types of offshore installations in a new brochure. Siemens provides fixed platforms, floating production, storage, and offloading units (FPSOs), drilling rigs, floating storage units (FSUs) and tension leg platforms (TLPs). In offering such services, Siemens covers all phases, including: studies; pre-engineering; detailed engineering; design; fabrication; installation; commissioning; operation; and service. Siemens also provides the System Range, implementing Instrumentation & Automation, Power Generation & Distribution, and Telecommunications.
Circle 52 on Reader Service Card.
Real-time data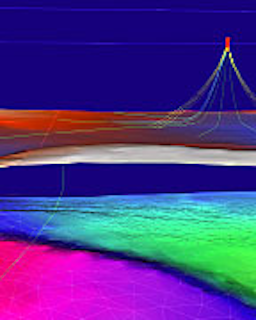 John E. Chance & Associates (Houston), in conjunction with Spectra Precision, have developed a software package to allow real-time visualization of large multi-parameter data sets. Data typically supplied by Chance geophysical surveys coupled with as-built and design information provides the basis of a virtual 3D environment. Hydrovista provides the ability to view different perspectives of the same environment simultaneously or ship different perspectives to different parts of the vessel through the video distribution system as requested. ROV time can be optimized by providing 3D navigation capabilities in low visibility situations. The package also provides a platform for pipeline route selection in complex deepwater areas. Hydrovista aids in minimizing the impact of hazards and free-spans to reduce the overall installation and engineering project cost.
Circle 53 on Reader Service Card.
Wet & dry grinding
Netzsch Inc. (Exton, Pennsylvania), a part of the Netzsch Group, is providing a complete profile of its products and services in a new brochure.
Netzsch's operating divisions, each maintaining its own sales, marketing and technical services staffs, include: Wet and Dry Grinding & Dispersion Equipment, NEMORegistered Progressing Cavity Pumps, Filter Press Systems, and Thermoanalytical Instrumentation. For wet grinding and dispersion applications, Netzsch manufactures a complete line of Small Media Mills, Attrition Mills, Zeta Circulation Mills, Mastermix Dispersers, High-Speed Dissolvers, TurbomillRegistered Dispersers and Turnkey Systems. As wet grinding applications have demanded smaller particle reductions, Netzsch has introduced Zeta Mill for ultrafine grinding.
Circle 54 on Reader Service Card.
Engineering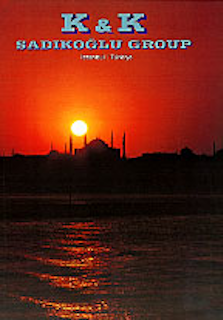 K & K Sadikoglu Group (Istanbul) is introducing its design and detailed engineering covering all disciplines as well as fabrication, construction, commissioning and sea trials in a new brochure. The Scarabeo-7 is profiled as the first vessel to enter the new "Superbacion Floating Dry dock" where pre-fabricated pontoons, columns and cross bracings are being incorporated into the existing hull, prior to the application of protective coatings and cathodic protection systems. K & K Sadikoglu Group's marine equipment, shipyards, and current engineering resources are also profiled.Circle 55 on Reader Service Card.
LNG plant
Mobil (Houston) is promoting its floating LNG plant in a new full-color brochure. The traditional LNG process for offshore fields moves through several steps; however, the floating LNG collapses steps to a minimum. In its new brochure, Mobil claims the benefits of its floating LNG plant, offering functionality, flexibility, reliability, stability and safety, fast construction. and economic advantages.
Circle 56 on Reader Service Card.
Mapping package
Triton Elics International (Watsonville, California) is releasing Delph MapRegistered version 2.0. Delph Map is a sonar mosaic and mapping package for hydrographic data processing and analysis, as well as for the integration of raster and vector processing in the construction of georeferenced databases. Applications include route-survey database construction and printing and reporting. The user can import common types of raster and vector data formats into a single or multi-layered project.
Circle 57 on Reader Service Card.
Offshore services
OPE (Houston) is promoting its offshore engineering and construction services in a new brochure. OPE offers comprehensive services that include: turnkey projects, including pipelines and platforms; project management and assistance, entailing project scheduling, feasibility cost studies, and vendor assessment; and structural engineering, including offshore platform structural design and platform launch or lift installation analysis.Circle 58 on Reader Service Card.
4D Seismic
Continuum Resources (Houston) is promoting its 4D seismic services in a new brochure. The complete 4D-analysis service includes feasibility studies, acquisition & processing consulting, immersive data fusion, and research & development. Continuum offers a 4D analysis that leads to improved 3D seismic techniques. Results of 4D feasibility analyses can be applied to 3D projects. Normal 3D seismic processing methods may not be sufficient for 4D. 3D footprint attenuation methods are essential to preserve the 4D signal. Processing methods that integrate multiple time-lapse 3D data are a distinct advantage. Continuum's 4D processing can determine and recommend processing sequences or methods and provide Management and Quality Control of work in progress.
Circle 59 on Reader Service Card.
Recording system
CGG Borehole Services (Keston, Kent, UK), is announcing its technology update in a new brochure. Using the innovative SST-500trademark twelve-level geophone-array and the VSPROWESScopyright multi-tasking VSP recording system, now under the new banner of SeisMastertrademark technology, a larger volume of high fidelity data can be acquired with less rig downtime under stringent quality control. Thirty-four surveys have been acquired with the SeisMastertrademark system since January 1997, which have included 3D Walkaway VSPs, AVO Walkaway, a Shear Wave Shadowing experiment, 4D Time Lapse steam flood, and five-offset source VSP Time Lapses with carbon dioxide injection.
Circle 60 on Reader Service Card.
Line services
Nova Technology (Lafayette, Louisiana) is announcing its Multicontrol Line Services (MLS), a three-in-one deepwater downhole solution. MLS includes real-time Continuous Reservoir Monitoring Systems (CRMS) and downhole Chemical Injection Systems (CIS). The CIS installation equipment includes tension spooling units that can be controlled individually for single completions or remotely for multiline installations.
Circle 61 on Reader Service Card.
Rack system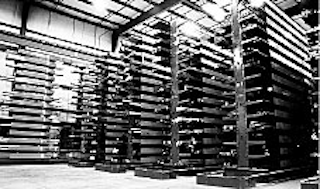 Clymer Enterprises (Pandora, Ohio) is announcing its Cantilever Rack, made of solid steel, rectangular Key-Wedge connectors which allow installation while acting as a locking device. The system, Clymer claims, provides for minimal warehouse space and easy access to pull customer orders. The Clymer Cantilever Rack is a multi-aisle system that stands 23 ft high. Single and double arms are rated at 5,000 lb. The overall system has a potential of 8,500 tons or 17 million lb.
Circle 62 on Reader Service Card.
Corrosion protection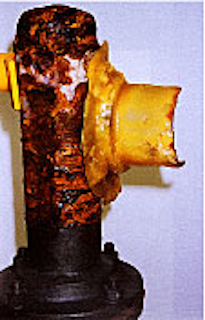 Alocit Group (Dereham, Norfolk, UK) presents its thermo-plastic coating, Enviropeel. The product combines what Alocit calls "proven technologies with advanced new application techniques" to produce a re-usable system. Enviropeel addresses crevice and bimetallic corrosion problems associated with flange joints and is applied by a specially designed spray system that heats the product before it is sprayed onto the flange joints and its associated components.
Circle 63 on Reader Service Card.
Directional control
Sperry-Sun (Houston), a division of Dresser Industries, announces the official introduction of a new sensor positioned 16 inches from the bottom of the Sperry DrillRegistered displacement motor. The At-Bit Inclination sensor provides data regarding the build and drop tendencies of the bottomhole assembly by measuring inclination at the bit rather than farther up the BHA. The sensor can be installed in a motor that does not require special sections with feedthrough wires.
Circle 64 on Reader Service Card.
Casings and threaded connections
Tubular Corporation of America (TCA) and Atlas Bradford have announced the availability of a new package of casing and threaded connections with third party inspections by ICO. The package, PremiumPipePAK, includes TCAís casings and Atlas Bradford's threaded connections. TCA claims the package will bring shipment of "good footage only" threaded and inspected casing direct to the wellsite.
Circle 65 on Reader Service Card.
Alignment system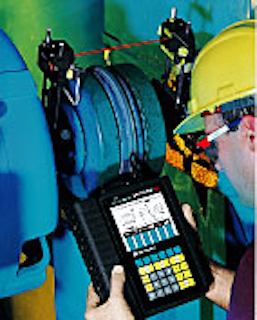 Ludeca (Miami, Florida), is announcing its RotalignRegistered PRO, a water- , shock- and dust-proof laser shaft and coupling alignment system. Just enter dimensions, rotate shaft in one continuous sweep less than a one-quarter turn from any starting position and view results at coupling and feet. The system includes a built-in angle sensor and thermal growth computation.
Circle 66 on Reader Service Card.
Plug & lock hangers
Pressure Control Engineering (UK) is offering a new range of plug and lock hangers available for use with any No-Go Tubing Nipple. Plugs can be set or reset without the use of shear pins and the flow activated tool and plug-through bore allows operators to flush the lock profile and seal area prior to landing.
Circle 67 on Reader Service Card.
Suction anchor system
Delmar Systems (Broussard, Louisiana) introduces the Suction Anchor System. According to Delmar, suction installation reduces the resistance to penetration and increases the capacity of the mooring anchors to withstand wind and hurricane loading conditions. An ROV is used to perform simple valve operations; pressure can be adjusted within the anchor compartments to produce changes in soil effective stresses. Delmar claims increased vertical capacity of the Suction Anchor System allows for reduction in the mooring pattern and minimizes avoidance problems in crowded subsea zones.
Circle 68 on Reader Service Card.
Copyright 1998 Oil & Gas Journal. All Rights Reserved.