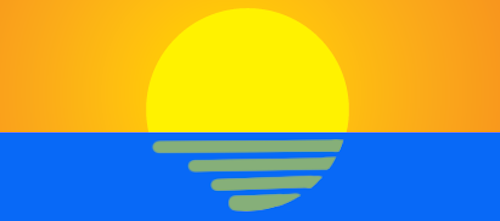 People
After completing the acquisition of Spectrum ASA in mid-August, TGS has appointed a new executive team. Led by CEO Kristian Johansen, the team consists of: Katja Akentieva, executive vice president Onshore; Fredrik Amundsen, executive vice president Europe & Russia; Will Ashby, executive vice president North America; Rune Eng, executive vice president Southern Hemisphere; Tanya Herwanger, executive vice president Staff & Support; Tana Pool, executive vise president Legal / General Counsel; Jan Schoolmeesters, executive vice president Operations; and Dean Zuzic, CFO. As part of the transition, TGS CFO Sven B. Larsen will transfer into a new role heading up strategic initiatives for the company, reporting to the CEO.
Subsea 7 CEO Jean Cahuzac will retire at the end of the year. His successor will be John Evans, the company's current COO.
Adam C. Peakes, senior vice president and CFO of Noble Corp., has resigned.
Maria Moraeus Hanssen, COO and Deputy CEO of Wintershall Dea, will leave the company on Dec. 31, 2019.
Jean-Pierre Sbraire and Helle Kristoffersen have joined Total's Executive Committee as CFO and president, Strategy & Innovation, respectively.
Magseis Fairfield ASA has appointed Carel Hooijkaas as CEO. He succeeds Per Christian Grytnes, who has retired from the company.
The Supervisory Board of OMV Aktiengesellschaft has reappointed Rainer Seele as chairman of the Executive Board and CEO and Johann Pleininger as Executive Board Member and deputy chairman of the board.
Petrobras has elected Marcelo Barbosa de Castro Zenkner as chief governance and compliance executive officer.
Tidewater Inc. has appointed Quintin V. Kneen as president, CEO, and director. He succeeds John T. Rynd, who has retired. Kneen will also continue to serve as the company's CFO until a successor is appointed.
Pascal Nicodeme and Shahin Amini have joined Africa Oil Corp. as CFO and Investor Relations and Commercial Manager, respectively.
Craig Shanaghey, president, Operations Services, Europe & Africa at Wood, has been named chair of OGUK's Diversity and Inclusion Task Group.
Porto do Açu Operações has named José Firmo as CEO.
Deep Down Inc. has appointed Micah Simmons as COO.
Xodus Group has appointed Stephen Rivers as Subsea & Pipelines manager for Asia-Pacific.
Rob Gill has joined Aquaterra Energy as Platforms business development director. He will focus on expanding Sea Swift's presence across West Africa, South East Asia and Latin America.
Technical Toolboxes has promoted Drew Lafleur to president and CEO.
Neodrill has appointed Tony Smith as business development manager US and Mexico.
Laz Koszeghy and Paul McCarthy have joined EnerMech as general manager East of England and regional director for Australasia, respectively.
Ali Macleod has joined the International Marine Contractors Association as technical adviser – Diving.
Captain Jeet Kar has joined Athens Group as director of marine services.
Welaptega has promoted Tyler de Gier to general manager.
Danos has appointed Cory LeCompte as general manager of project services, Kenny Haas as general manager of project management, and Keli Dantin as general manager of energy systems.
Aqueos Corp. has appointed Kim Pope as senior account manager.
HENDERSON has named Chris Naquin as senior business development manager.
Mission Secure Inc. has appointed Don Ward to the executive leadership team as senior vice president of Global Services.
Company News
Schlumberger, Chevron, and Microsoft will collaborate on development of petrotechnical and digital technologies. Chevron and Schlumberger plan to accelerate deployment of DELFI solutions in Azure, with support from Microsoft. They will also look to ensure the software developments comply with the latest standards in terms of security, performance, release management, and are compatible with the Open Subsurface Data Universe Data Platform. The three phases of the collaboration will start with deployment of the Petrotechnical Suite in the DELFI environment, followed by the development of cloud-native applications on Azure, and finally a suite of cognitive computing native capabilities across the E&P value chain tailored to Chevron's needs.
VAALCO Energy Inc. has reported it intends to seek a standard listing on the main market of the London Stock Exchange, to complement its existing listing on the New York Stock Exchange.
Ashtead Technology has acquired Underwater Cutting Solutions (UCS) for an undisclosed sum. Founded in 2004, UCS provides mechanical cutting, dredging and coating removal equipment and services.
Element Materials Technology has invested in two new mobile test rigs, housed in ISO containers. They are designed to perform weld fatigue testing of steel catenary risers either on-site or at the company's laboratories in Milan and Aberdeen. Dual overhead cranes are said to facilitate easy transport of test strings in and out of the testing chamber.
Weatherford International plc has signed a five-year corporate procurement agreement with Saudi Aramco to deliver cementation, completions, liners, solid expandables, and casing exit technologies. The agreement establishes a foundation for future collaboration between the two companies.
Maersk Drilling has integrated the Operations, Commercial and Technical functions into one function, Operations. In addition, Global Business Solutions has changed reporting line to the CFO.
DeepOcean Group plans to convert its UK division into two new entities. The existing Cable Lay and Trenching division (DeepOcean CL&T) will be divided into a seabed intervention unit (yet to be named), and a subsea cable installation specialist, DeepOcean Subsea Cables.
WesternGeco, the seismic and geophysical data solutions division of Schlumberger, has entered a strategic collaboration with IHS Markit, a global provider of information, analytics, and solutions. The two companies will combine their data, technology and expertise on exploration and production and make this available through the GAIA digital subsurface platform. IHS Markit will initially provide direct access from within GAIA to its global E&P datasets, including well, production, and asset information.
Swire Oilfield Services has entered into a strategic partnership agreement with Whittaker Engineering, for the supply of offshore containers and equipment to support the growing energy market across Mexico. Whittaker Mexicana will offer a full range of Swire Oilfield Services DNV 2.7-1 certified units including offshore containers, baskets, waste skips, and tanks.
Dolphin Drilling has chosen Aberdeen as its international headquarters.
Stena Drilling has contracted Speedcast International Ltd. to add Crew Wi-Fi onboard its global fleet.
Africa Oil Corp. has opened a new corporate office in central London.
Pump manufacturer Svanehøj Group has opened a sales office in Kobe, Japan.
Data analytics provider Verisk has agreed to acquire Genscape, a specialist in real-time data and intelligence for energy and commodity markets, from Daily Mail and General Trust for $364 million. Genscape will become part of Verisk business Wood Mackenzie, enhancing the latter's sector intelligence in energy data and analytics.
ODE has opened an office in Aberdeen.
Oxford Flow has expanded its office space on Osney Mead in Oxford from 120 sq m (1,292 sq ft) to 260 sq m (2,799 sq ft).
FlyLogix is collaborating in a North Sea drone initiative with Total, NATS (a provider of air traffic navigation services), and the Oil & Gas Technology Centre in Aberdeen. The aims are to address challenges associated with drone inspection programs in the North Sea and to give commercial operators of unmanned aerial vehicles (UAVs) easier access to UK-controlled airspace for beyond visual line of sight (BVLOS) operations. The partners are developing and testing a concept for drone operations that will allow UAV operators to act within hours of an inspection request, facilitating routine BVLOS in the North Sea.
Brunei Shell Petroleum has awarded LOC Group a three-year contract. The scope of the work includes marine assurance audits, dynamic positioning consultancy, surveying, and rig move support services. LOC Group plans to establish a new corporate entity in Brunei and start in-country services later this year.
V.Group will provide crew management to ADNOC Logistics & Services for 93 offshore support vessels. To support the contract and assist expansion in the region, the company has opened a new office in Abu Dhabi.
Benthic will open its first Brazilian technology center and geotechnical/geological soil research laboratory later this year in Rio de Janeiro. The facility is in the Technological Park of the Federal University of Rio de Janeiro. Benthic will use the center for geoscience R&D and innovation projects with a focus on the oil, gas and offshore wind markets. The team will perform testing in-house, allowing Brazilian operators to avoid the need to transport samples overseas for testing.
Aberdeen Drilling School (ADS), part of the well engineering/well control training specialist RelyOn Nutec Group, has acquired Oiltec Solutions from Teresoft AS. Oiltec, based in southwest Norway, provides cyber-based drilling simulation and crane operations training, and constructed a purpose-built simulator for Equinor. The company will provide the central simulation technology and development team at ADS, creating an in-house technology that will be rolled out through the group's worldwide training centers, with simulator-based training available wherever clients' operations and fleets are based.
Rosneft and the Far Eastern Federal University have agreed to conduct research to determine the structural behavior of deformed ice and its impact on the design of marine hydraulic structures. The scope of work will include studies of deformed ice properties at a field test site, model tests, and the formation of guidelines taking into account the structural behavior of deformed ice and ice loads. The research program will include constant monitoring and a comparative study of ice behavior on field sites in the Arctic and the Okhotsk Sea off eastern Russia. Rosneft subsidiary the Arctic Research and Design Centre will provide scientific and methodological support for the project.