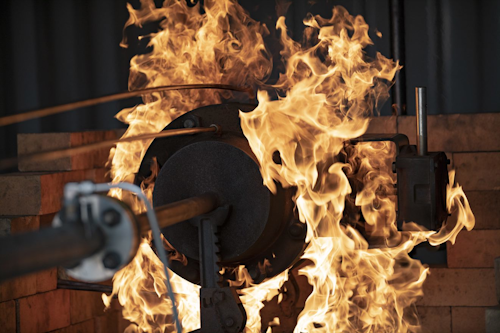 Severn Glocon Group
Offshore staff
GLOUCESTER, UK – Severn Glocon Group has extended its range of triple offset butterfly valves with OCT (oblique cone technology) SW, a new design said to avoid galvanic corrosion in saline applications without compromising fire-safe capability.
The development followed feedback from offshore oil and gas operators concerning issues with seawater service valves employed for fire safety.
According to Severn Glocon, it ensures graphite parts – which can increase the susceptibility of metals to corrosion when exposed to seawater – do not contact line media.
Seawater service valves help ensure water feed if a fire occurs on a platform or offshore. They are designed to either supply or isolate sections of the water line is a critical safety feature.
OCT SW recently came through fire tests in accordance with the latest editions of API 6FA, API 607 and ISO 10497.
According to Mark Breese, group product development manager – Butterfly Valves: "Triple offset valves are generally constructed with graphite packings, gaskets and laminated metal/graphite seals.
"In normal operation this noble material provides good service, but increased risk of galvanic corrosion in seawater applications has been an ongoing concern for offshore operators. Our team overcame significant technical challenges to develop a sustainable solution that removes or replaces graphite."
The 'infinite circle' geometry of the design allowed the R&D team to develop a hybrid seal technology.
To validate integrity, the valves are exposed to a fire testing procedure that involves a 30-minute burn where they are bathed in flames. Valves are monitored for leakage throughout the process.
After a forced cooldown period, they undergo further seat and external leakage testing, and operational capability is also verified. The process is designed to simulate the time required to extinguish a fire, ensuring the valves can perform during and after an incident.
Breese added: "The team took steps to ensure the solution is compatible with additional control valve features such as anti-cavitation or low-noise trims, extending its potential use beyond isolation service. It can also be retrofitted into valves already in operation."
06/28/2019