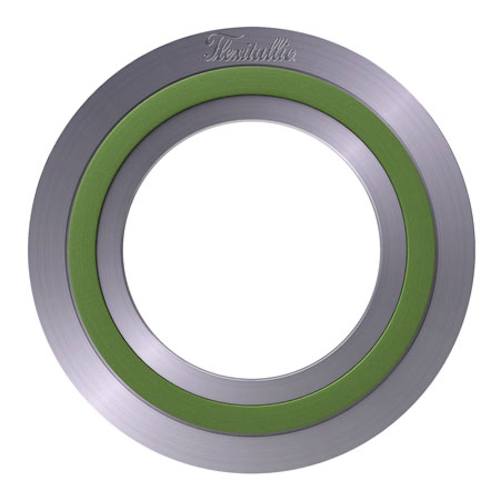 Offshore staff
ABERDEEN, UK – Flexitallic has introduced the gasket-filler material Corriculite for use in corrosion-sensitive applications offshore.
This is designed to address flange face corrosion on bolted joints in seawater and hydrocarbon applications.
Corriculite is said to ensure seals maintain integrity by preventing galvanic corrosion: the material is Fire Safe to API 6FB.
According to the company, conventional graphite materials fail to prevent the corrosion of flanges due to graphite's electrical conductivity and position in the galvanic series, leading to premature failure and leakage.
Corriculite, as an inert, non-conductive filler material, overcomes this issue by remaining inactive in corrosive mechanisms and joints.
Flexitallic says tests have demonstrated a pressure loss of only 1%, compared with 17% in an equivalent graphite gasket.
02/02/2017