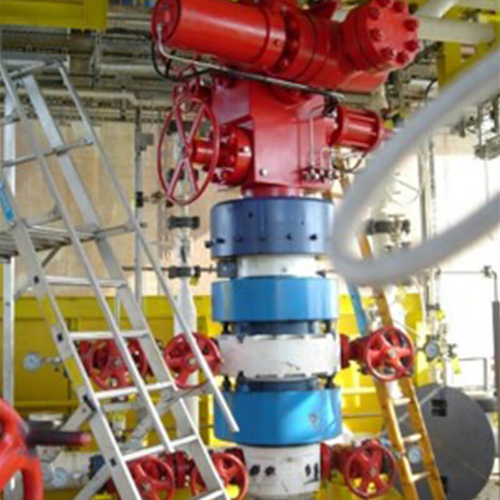 (Courtesy Plexus)
Offshore staff
WALTON-ON-THAMES, UK – Plexus' POS-GRIP 'HG' sealing system has completed an extreme temperature verification program, in accordance with API 6A PR2F standards at 10,000 psi (689 bar).
The tests, in the range -75 to +400°F (-59 to +204°C) and verified by Lloyd's Register, are said to have exceeded conventional API 6A temperature class ranges of 'K', -75 to +180°F (-59 to + +82°C) and 'X', 0 to 350°F (176°C).
Typically, Plexus added, conventional annular seals are qualified to low or to high temperature extremes only, so this range could only be achieved through separate tests, using different test fixtures or different sealing elements.
The POS-GRIP HG test, however, was successful at the first attempt and was also performed with a sealing system deployed for a separate qualification test campaign.
Metal to metal seals activated by POS-GRIP are said to seal directly between hangers and the wellhead bore, providing a gas-tight seal claimed to require no maintenance throughout field life, regardless of temperature variations.
With the 'HG' design, Plexus added, the same seal can be used in all wellhead products.
Technical director Craig Hendrie said: "Our tests prove that no matter what temperature and pressure changes are encountered in any application the Plexus system will continue to perform. This is due to a very simple metal to metal seal.
"There are only two components on our package, which change shape to form a seal and then do not move – until they are intentionally released for workover or abandonment."
Earlier this year, Plexus entered a co-operation with Bel Valves, to provide surface trees and wellhead annulus valves to complement Plexus' existing surface wellhead product line.
11/25/2019