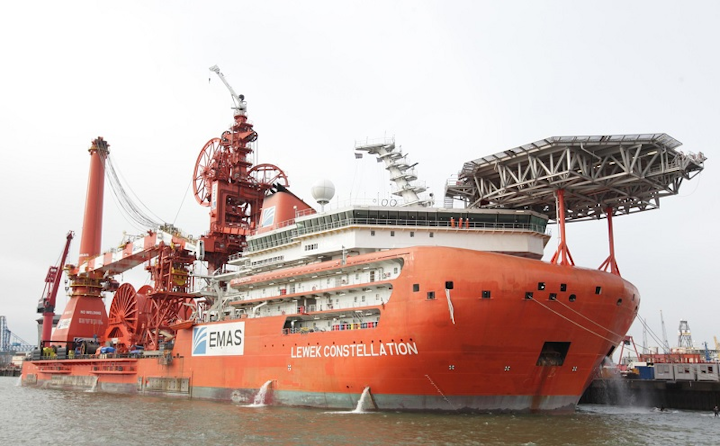 Offshore staff
SAN DONATO MILANESE, Italy – Saipem has an agreement to acquire the deepwater multi-purpose construction vessel Lewek Constellation, formerly owned by Ezra Holdings, for $275 million.
The rigid/flex-lay, 3,000-ton heavy lift/construction vessel, completed in 2013, will be marketed in areas suited to its subsea tieback capabilities, including the Gulf of Mexico, the North and Norwegian seas.
Stefano Cao, Saipem's CEO, said: "Subsea tieback developments are becoming increasingly important as they maximize the utilization of the existing infrastructures at reasonable expenditures.
"Saipem was only partially participating in this market. The acquisition of theConstellation bridges this gap, expanding the set of future opportunities.
"This acquisition is part of our strategy aimed at fostering Saipem Subsea growth and will additionally contribute to enhance stronger relationships with our partner in the integrated SURF and SPS segment and with the clients mostly active in this market."
03/22/2018