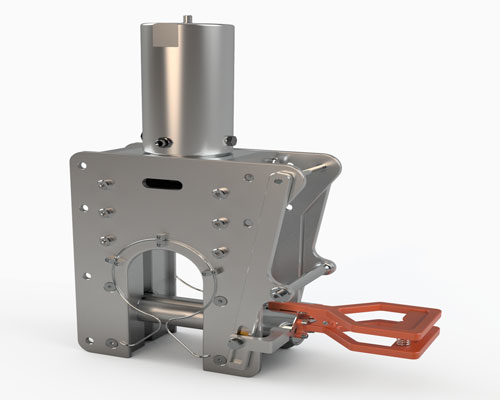 Offshore staff
ACCRINGTON, UK – Webtool has developed a resettable emergency disconnect cutter for light and medium subsea well intervention.
This can be used either as part of a workover system or as a dedicated emergency disconnect package, and can be reset subsea by an ROV, avoiding the need to return the cutter to the surface vessel for this operation.
The device, the company claims, provides a simpler and quicker emergency disconnection than more complex multi-line stab-plate systems for mixed material bundles.
Within a well intervention emergency disconnect package, the bundles are securely positioned in the mouth of the cutter.
Various fluid transfer lines and hydraulic flying leads (HFL), steel tension member, fiber rope, reinforced hoses, electrical conductors, cables and electrical flying leads (EFL), can all be cut in a single guillotine action taking just a few seconds, Webtool adds.
Should the need arise for an emergency disconnection subsea an ROV can reset the device by releasing the blade and re-charging the hydraulic system.
The ROV then places the new HFL and EFL/mixed material bundles in the jaw of the cutter which is set and ready to perform.
Webtool is also offering a solution that requires no external power source, and which automatically activates when the emergency disconnect package separates.
01/24/2017