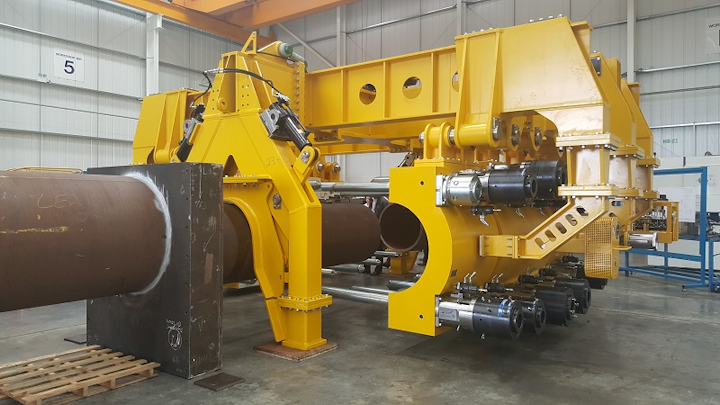 Offshore staff
WALSALL, UK – Hydraulic bolt tensioning systems contractor Boltight has participated in a deepwater project offshore northwest Australia on what is claimed to be one of the world's largest emergency pipeline repair systems (EPRS).
Subsea Innovation approached the company to provide a bolt tensioning solution for structural split repair clamps on the EPRS.
Boltight produced two sizes of bolt tensioners, M120 and M150, which were used to tighten the main bolts around the clamp body. These are activated remotely via a hydraulic control system.
The tensioners, configured to Subsea Innovation's specifications, feature a long stroke with a double-acting design: they operate in both directions and can therefore be reset without recovery to the surface.
Both companies collaborated on testing and operational specs. The EPRS will serve as a contingency in the event that the main gas pipeline in the area needs to be repaired.
08/02/2017