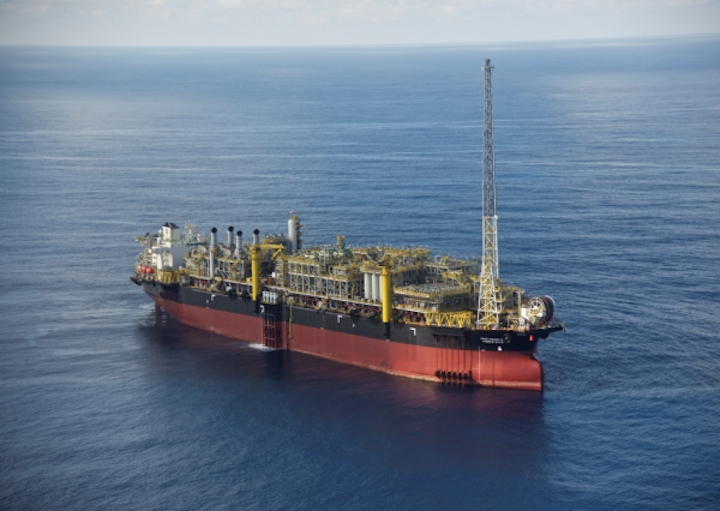 Offshore staff
RIO DE JANEIRO– Petrobras and its partners have produced 1 Bbbl of oil in the presalt layer.
This total output was achieved on Dec. 14 six years after the first production system came onstream in the Lula field in theSantos basin and 10 years after the first discovery.
Today, thanks to the contributions of 11 dedicated systems, nine in the Santos basin and two in Bacia de Campos, presalt already accounts for nearly 50% of the production led by Petrobras and about 35% of the company's own output. Between 2017 and 2021, another 16 large production systems will start up in the presalt.
To celebrate this result, Petrobras' CEO, Pedro Parente, the company's executive director for exploration and production, Solange Guedes, and the executive director for production development and technology, Roberto Moro, visited theFPSOCidade de Itaguaí in the Iracema Norte area in the Santos basin presalt to take part in a commemorative ceremony.
Parente said: "We are experiencing a turning point and we have no doubt of our immense capacity for achievements. I am very moved by the grandiosity of what is happening here today."
Guedes added: "Reaching 1 Bbbl in just six years in ultra-deepwaters is a unique feat. It's not just any company that could tell this kind of story."
In addition, Petrobras recently recorded another important result in the presalt. As of Nov. 15, theRoute 2 gas pipeline has transported 2 bcm, nine months after it started operating.
The 401-km (249-mi) system is the longest subsea gas pipeline in operation inBrazil. Route 2 connects Petrobras' presalt production systems in the Santos basin to the Cabiúnas Gas Treatment Terminal in Macaé, Rio de Janeiro. This pipeline network takes an average of 12 MMcm/d of gas to the terminal. It accounts for 70% of the gas transported in the area.
12/15/2016