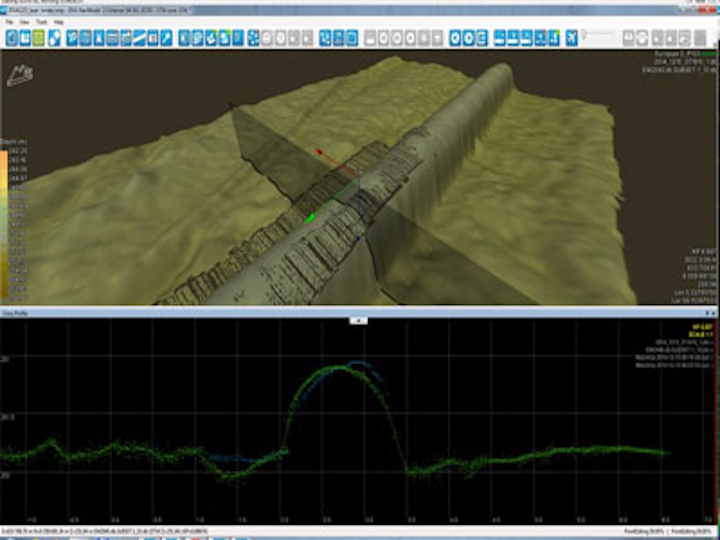 Offshore staff
VÄSTRA FRÖLUNDA, Sweden –MMT and Reach Subsea have finalized offshore tests on the new Surveyor Interceptor ROV. Tests were from the vesselEdda Fonn.
The sea trials were performed to collect background data for a specialized handling system, to test speed, maneuverability, stability, and cable drag, as well as data quality and density.
Ola Oskarsson, MMT's founder and project manager for Surveyor Interceptor ROV, said the result of the tests demonstrates that we have been able to reach the design speed of 8 knots. The vehicle produces high density data at 6 knots as well as 4 knots when operating close to pipe. The SROV, as a survey platform, is very stable and multi-beam data has less than 0.4% noise.
02/05/2015