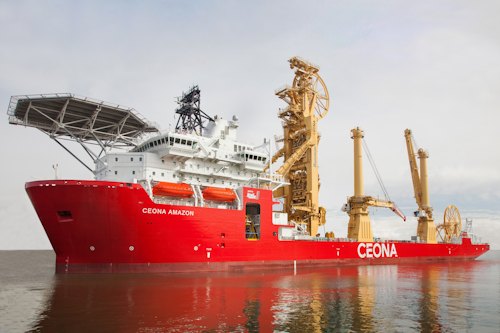 Offshore staff
LONDON – Bennu Oil & Gas has awarded Ceona a contract to install a flexible flowline and an umbilical at the deepwater Gulf of Mexico Mirage field.
Ceona will deploy its newest vessel, theAmazon, to install a flexible flowline approximately 2.4 mi (3.8 km) long and an umbilical about 2.6 miles (4.2 km) long from Bennu's Mirage well in Mississippi Canyon block 941. Each will tieback to Bennu's Titan production facility at a depth of approximately 4,000 ft (1,200 m).
Offshore work is scheduled to begin in the second half of this year.
5/5/15