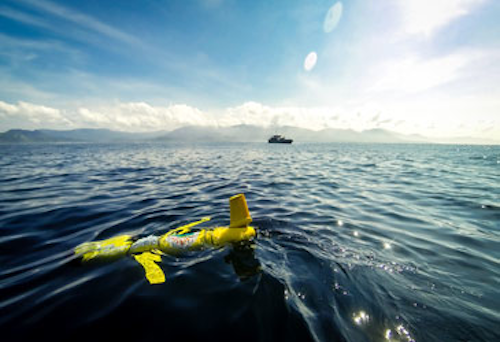 Offshore staff
EAST FALMOUTH, Massachusetts – Teledyne Webb Research has signed an agreement whereby Blue Ocean Monitoring (Services) of Perth, Australia, will provide Slocum glider service, support, and, repair.
Blue Ocean Monitoring (Services) will be the exclusive third-party Slocum AUV service provider for countries in the Asia/Pacific region including Australia, Brunei, Cambodia, East Timor, Indonesia, Malaysia, New Zealand, Philippines, Papua New Guinea, Singapore, Thailand, Vietnam, Myanmar, and Laos.
Blue Ocean Monitoring (Services) will stock Slocum glider spare parts and will be able to conduct many Slocum glider repairs. The Slocum glider is an AUV driven by a buoyancy engine capable of long-term deployment for measuring oceanographic parameters. The Slocum G2 glider has a maximum depth rating of 1,000 m (9,842 ft).
07/09/2015