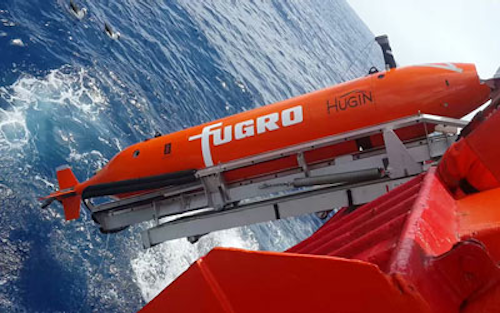 Offshore staff
LEIDSCHENDAM, the Netherlands – Fugro has taken delivery of the Hugin 1000 AUVEcho Surveyor VII. Depth rated to 4,500 m (14,763 ft), the new AUV holds the record for the deepest Hugin AUV dive, surveying in water depths surpassing 4,200 m (13,780 ft).
TheEcho Surveyor VIIis designed for high resolution and efficient survey operations in ultra-deepwater. It houses an instrumentation payload for geochemical hydrocarbon seep exploration, and produces data with enhanced resolution and increased quality.
TheAUV provides improved multi-beam swath coverage and supports the acquisition of side scan sonar, sub-bottom profiler and CTD profiler data. In addition, it offers rigorous internal navigation for accurate data collection.
03/09/2015