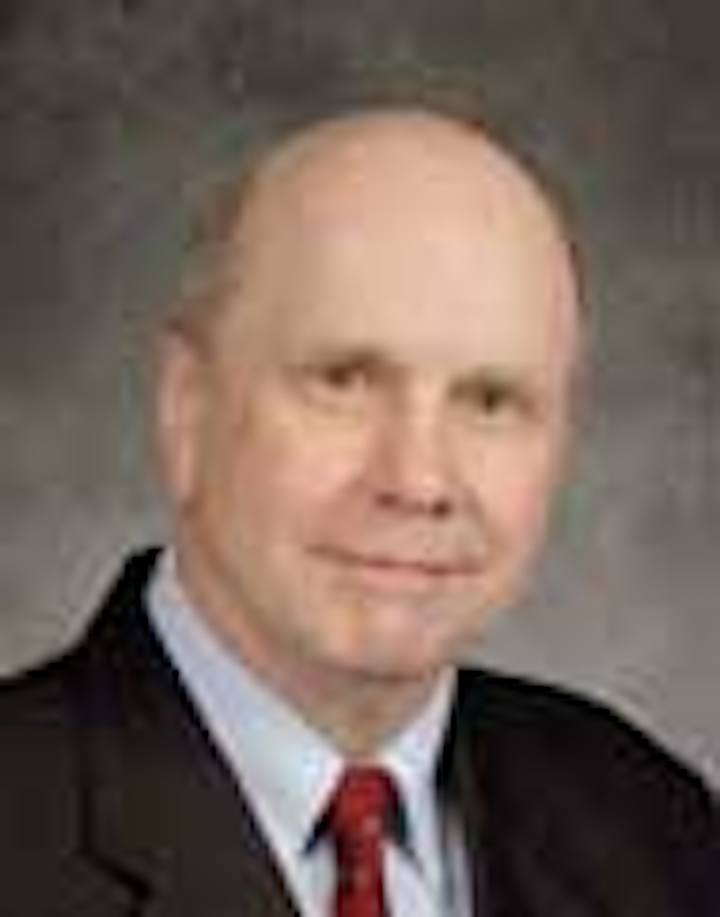 | | | |
| --- | --- | --- |
| | | Gene Kliewer • Houston |
LLOG Exploration Offshore has contracted Technip for the project management, engineering, fabrication, installation, and pre-commissioning of more than 200 km (124 mi) of infield and export flowlines and risers at the deepwater Gulf of Mexico Delta House project. Water depths for the work will range from 100 m to 2,000 m (350 ft to 6,500 ft).
The infield flowlines and risers will be welded at the group's spoolbase in Mobile, Alabama. The offshore installation is expected to be performed in the second half of 2014 by Technip'sDeep Blue for the deepwater infield lines and the G1200 for the export flowlines.
By April 2013, LLOG had drilled two successful wells: one at the Son of Bluto 2 prospect, in Mississippi Canyon 387, and another at Marmalard, in MC 300, and theEnsco 8502 semisubmersible was at work on drilling a third well at the Marmalard prospect.
The three wells will supply initial production to the Delta House platform, to be moored in 4,500 ft (1,372 m) of water in MC 254. Initial plans are for Delta House to handle up to 100,000 b/d of oil, 240 MMcf/d of gas, and 40,000 b/d of water.
Tullow taps FMC for deepwater Ghana development
FMC Technologies has received an order from Tullow Ghana Ltd. to supply subsea systems for its Tweneboa-Enyenra-Ntomme (TEN) development offshore Ghana. The order has an estimated value of $340 million.
FMC will supply subsea trees, manifolds, tooling, associated subsea control systems, and systems integration.
TEN is in the Deepwater Tano contract area, 60 km (37 mi) off the coast of Ghana and around 30 km (19 mi) west of the Jubilee field. Operator Tullow Oil expects to deliver first oil in 2016, and peak at 80,000 b/d.
Development involves drilling and completion of up to 24 wells connected via subsea infrastructure to an FPSO moored in 1,500 m (4,921 ft) of water.
Tullow Oil estimates capex of $4.5 billion for the development.
Brazil continues to make headlines
First oil is flowing from Phase 2 of Shell's Parque das Conchas (BC-10) project offshore Brazil. Phase 2 connected a fourth reservoir to the FPSO and it is expected to produce 35,000 boe/d at its peak.
Shell recently announced the decision to move forward with Phase 3, which will include the installation of subsea infrastructure at the Massa and Argonauta O-South reservoirs. Once online, Phase 3 of the BC-10 project is expected to peak at 28,000 boe/d.
"Building on what was already a successful proving ground for technology innovation, a 4D life-of-field seismic monitoring system was installed as part of Phase 2 subsea development," said John Hollowell, executive vice president for Deep Water, Shell Upstream Americas. "This technology, consisting of a network of seismic sensors installed throughout the field on the seabed, allows us to more effectively and efficiently monitor the reservoir. This is the deepest installation of its kind on a full-field scale in the world (approximately 1,800 m or 6,000 ft).
BC-10 is held by Shell, 50%; Petrobras, 35%; and ONGC, 15%.
Elsewhere offshore Brazil, Petrobras has awarded Prysmian Group a $260-million contract under a frame agreement for umbilical products. The award is for 360 km (224 mi) of umbilicals in 16 different cross-sections for use in presalt fields, plus related offshore services.
Petrobras also has extended to 2016 an existing frame agreement for a total of $95 million in flexible pipes. Of that total, $20 million already are on order for Macabu, Jubarte, and Marlim Leste fields.
Both the umbilicals and flexible pipes for the new contracts will be manufactured at the group's plants in Vila Velha, Brazil.
Rotork takes on subsea order for Bohai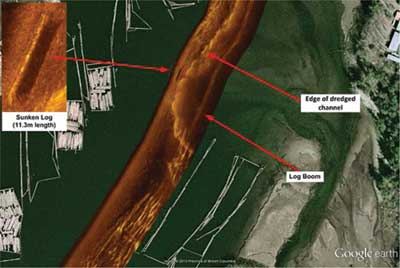 Mosaic images taken of the Squamish River in Canada and processed by Kongsberg Mesotech's new software.
Rotork Gears received and completed an order from the Shanghai Pudong Hanwei Valve Co. that involved two WGS Series subsea gearboxes fitted to a double block and bleed valve for a natural gas pipeline in the Bohai Sea. The 8-in. Class 600 valve is being installed at a depth of 100 ft (30 m) on a pipeline serving the Suizhong SZ36-1 oil field, which is operated by the China National Offshore Oil Corp.
Kongsberg Mesotech has new sonar software release
Kongsberg Mesotech has released m3 Sonar Software V1.4 with a split-beam profiling mode and improved GeoTIFF export capabilities.
New features of the software according to Kongsberg Mesotech include split-beam profiling, improved GeoTIFF export for mosaic images, sonar head synchronization, and support for Echoview software.
The m3 Multimode Sonar provides high-resolution images by combining the rapid refresh rate of conventional multi-beam sonar with image quality comparable to single-beam sonar. It has four pre-defined operating modes – imaging, enhanced image quality, ROV navigation, and profiling.
AUV R&D in the spotlight
A research project directed by Lockheed Martin has developed and is testing an AUV capable of sophisticated equipment inspection and monitoring in deepwater. The research project, with funding from NETL, recently tested the AUV on structures in the Gulf of Mexico.
The aim of the project is to develop an AUV that can inspect a platform with little user input beyond picking the facility and specifying what is to be inspected. The AUV would plan the inspection path, collect the data, build a 3D model of the facility, and note any anomalies.
In other AUV business, Bluefin Robotics has acquired SeeByte. Bluefin provides AUVs, while SeeByte provides the software for autonomous performance.
SeeByte will be a wholly owned subsidiary of Bluefin, and the combined companies will offer a range of autonomy products for surface and subsea vehicles whether remotely operated or autonomous. SeeByte will continue to offer open architecture, platform-agnostic software and support.