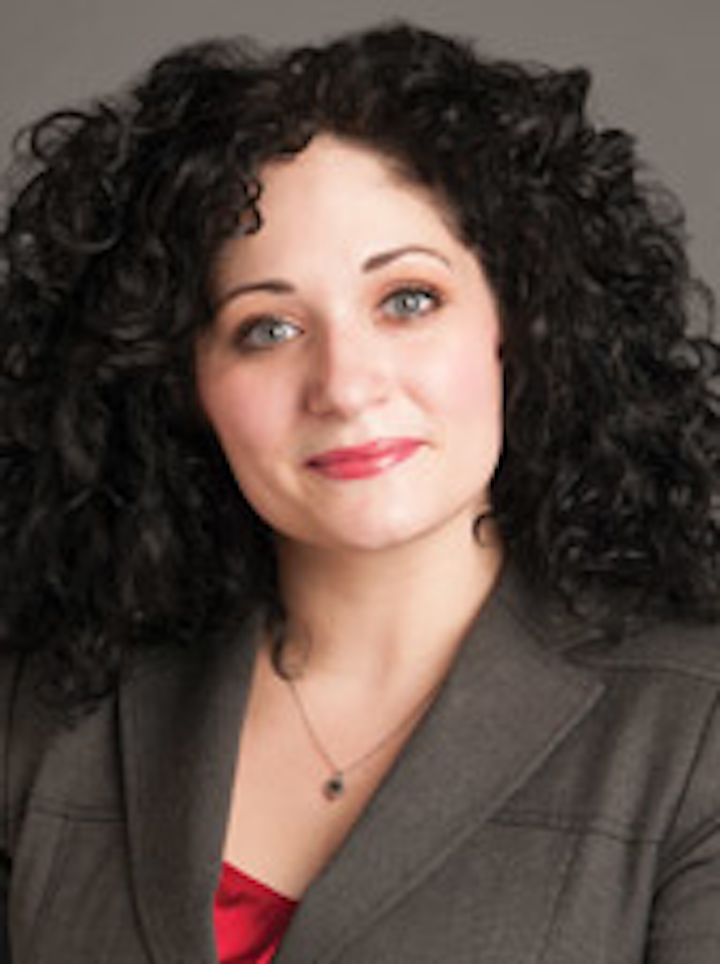 | | | |
| --- | --- | --- |
| | | Sarah Parker Musarra • Houston |
FMC Technologies, Hayward Tyler Group announce alliance
At the Offshore Technology Conference in Houston, FMC Technologies and Hayward Tyler Group entered into a production alliance agreement for the commercial manufacture of permanent magnet motors for use in FMC Technologies' subsea pump systems.
"The relationship that we've formed gives us the capability to deliver the technology we've been discussing for the last few years," Jim Pribble, president and general manager of FMC Technologies' Direct Drive Systems business, which was acquired by the company in 2009, said. "Being able to deliver a fully-commercialized product will secure our entry into this market segment."
In 2009, Sulzer Pumps and FMC Technologies signed a long-term technology licensing agreement that addressed the supply of pumps for subsea application. The partnership drew upon Sulzer's expertise in pumps, and FMC Technologies' expertise in subsea systems - including permanent magnet motor technology.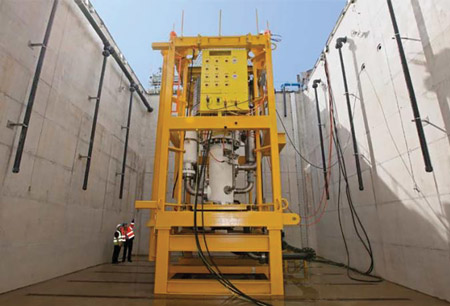 A complete pump/motor unit has been successfully tested at Sulzer Pumps' engineered test pool in Leeds, UK. (Photo courtesy Sulzer Pumps)
"We have a working [permanent magnet motor prototype] in Leeds," Pribble said. "We have proven and qualified technology. Now the bridge to cross is commercialization - and that is what makes our relationship with Hayward Tyler so important to FMC Technologies' customer base."
Pribble continued by saying that the two newly-partnered companies were still optimistic despite the recent drop in oil prices.
"Due to the long-cycle nature of [the subsea business], we have not seen a waning of interest in the processing space," he said.
Hayward Tyler, having served several industries for 200 years, already has more than a few successes under its belt. Notably, it built the first submersible motor in 1908.
"From FMC's perspective, who better to partner with than the people who invented submerged motors?" Pribble said. "Our partnership with Sulzer secures the pump-side of the equation; Hayward Tyler allows us to deliver a commercialized motor with the quality and reliability standards our customers expect. We consider it a must-have," Pribble said.
Hayward Tyler CEO Ewan Lloyd-Baker said that the alliance's announcement coincided with a $15-million expansion of its main manufacturing facility in Luton, England, which will earn the company a "fit for nuclear" rating along with doubling its production capacity.
"We wanted to be sure we could deliver what we've been asked to deliver," Lloyd-Baker said. "The investment allows us to double the output and diminish the lead time."
Pribble said that they would be flexible according to market and customer demands, "so the focus will be on assisting Hayward Tyler with facility/infrastructure improvements, streamlining the supply chain, and keeping opex as low as possible - all while preserving the ability to scale rapidly. Geographically, Pribble expects customers to focus on developments in West Africa, Brazil, and the Gulf of Mexico. "As technology continues to develop, longer step-out distance capabilities will open the Arctic, for example."
PortVision by Oceaneering delivers subsea asset protection
In June of last year, Oceaneering acquired PortVision, a software company that leverages Automatic Identification System (AIS) transmissions to offer real-time vessel traffics, alerts on vessel threats, vessel traffic historicals, and other analytics. At this year's OTC, PortVision by Oceaneering Director of Maritime Operations Jason Tieman, a former marine casualty investigator for the US Coast Guard, discussed how the software allows users to avoid possible potential problems in the future while also allowing them to investigate past incidents.
Tieman said that PortVision's AIS network processes more than 50 million real-time vessel position reports daily, and the company maintains a data warehouse of more than 40 billion arrival, departure, and individual vessel movements dating back to 2006.
Already used by major oil and transportation companies for traffic reasons, PortVision moved into real-time subsea asset protection, Tieman explained, by allowing users to set up alerts countering some of pipeline infrastructure's major threats: anchors, spuds, and the collisions or grounding of a vessel over a shallow-water pipeline. Pipeline monitoring is broken up into segments to enable more precise detection of where the damage or alert occurred, and so that operators can see which segments receive the most vessel traffic.
"People should be aware, but sometimes they do not or are unable to look at their charts," Tieman said. "PortVision can alert the vessel through an AIS message not to stop in a spot that is over a pipeline."
Underwater Integrity Solutions offers independent approach to subsea integrity
Underwater Integrity Solutions (UIS), an independent company focused on subsea integrity management, launched on OTC's inaugural day.
"A global company that, from day one, is dedicated to subsea integrity, repair, maintenance, and the collection of data of this scale and size doesn't exist today, in terms of the independents," UIS CEO Bill Boyle said.
The idea for the company was conceived about two years ago, according to Boyle, and the company will be headquartered in Houston. It will be helmed by five people with more than 140 years of experience combined, acquired in about 14 countries around the world.
Having received $150 million of equity from private equity oil and gas investor HitecVision, Boyle said that one of the company's next steps is to make key acquisitions to better position itself in the market.
With the company's founders having spent the previous stages of their careers concerned with capex, Boyle said that slashing opex from subsea integrity management is their new focus.
He explained by way of example that currently, inspection is performed by a multitude of different ways - including sound, vision, and lasers - by many different companies. UIS intends to find a more efficient way of operating, by performing these all at once. He also said that companies are often inefficient in their inspection processes. UIS wants to streamline these processes as well.
"You should inspect only what you need to inspect. Risk-based maintenance should focus on area of high-based risk," he said. "We come from the more traditional, capex side of business, so we know it's all about boats. Our job, which is to minimize cost, is to minimize boat days. Through better inspection programs and by only inspecting what we need to inspect... we hope to make major savings." •