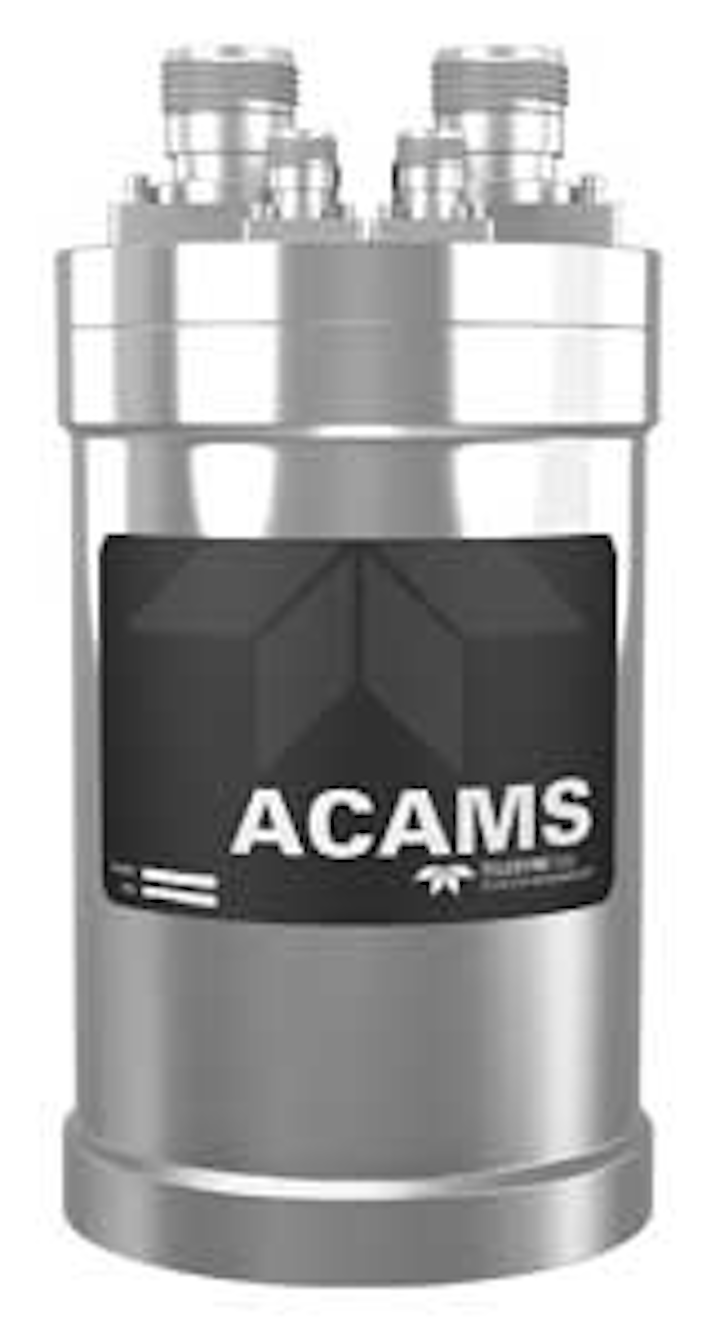 The ACAMS features an optional autonomous mode.
Teledyne CDL has unveiled the ACAMS (acoustic control and monitoring system) for the capping stack and vessel-based light well intervention market. With proven wireless operation in excess of 9,000 fsw (2,743 m), ACAMS is offered with both cable and non-cabled power and communications options with ROV hot swappable battery packs.
Its modular design is customizable for valve and pressure switch names and colors, and facilitates expandable functions, umbilical service break detection, and an optional autonomous mode. The autonomous mode can detect a break in an umbilical service or adverse set of conditions and, according to a pre-programmed logic sequence, execute a mitigation process.