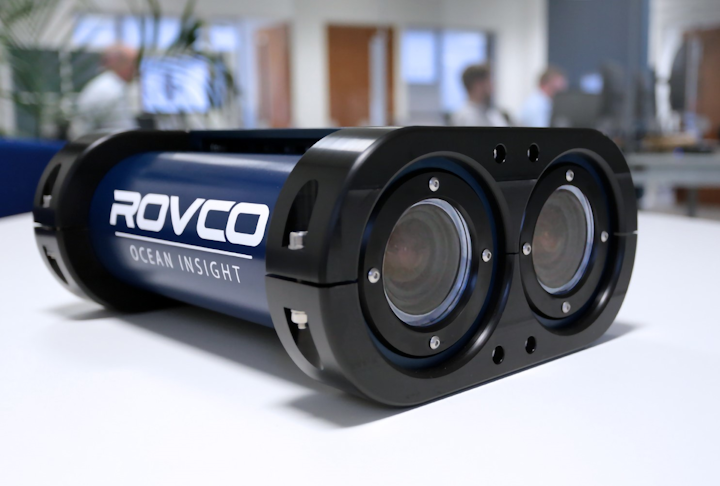 (Courtesy Rovco)
Offshore staff
BRISTOL, UK – Rovco has launched SubSLAM Live, a 3D streaming technology designed to allow users to video and live-stream 3D underwater point clouds to any device in the world.
The stereo camera technology system sends images and 3D models of facilities from the seabed to a computer browser in any location globally, providing instant access to information as an inspection or construction activity is taking place.
Rovco undertook various trials earlier this year, one with an oil and gas major.
During the final tests, the technology was lowered into a seawater filled dock containing sample subsea structures. Engineers used the stereo camera system to capture high-definition video.
This allowed them to deploy the SLAM (Simultaneous Localisation and Mapping) system to build accurate 3D point cloud models while staff in their office 300 mi (483 km) away directed the ROV, at the same time tracking the ROV location and operations via their phones and laptops.
Rovco claims the process will allow faster data-driven decisions to be taken concerning the integrity of subsea infrastructure.
Spokesman Iain Wallace said: "The model is compressed and progressively sent over a low-bandwidth <256Kb network link to a cloud server along with the ROV's position.
"Authorized clients can then log into our highly secure Data Delivery Platform and view the live model, pulling the data from the cloud on-demand."
The stereo camera system model is also automatically scaled, allowing users to also take live measurements of the subsea assets.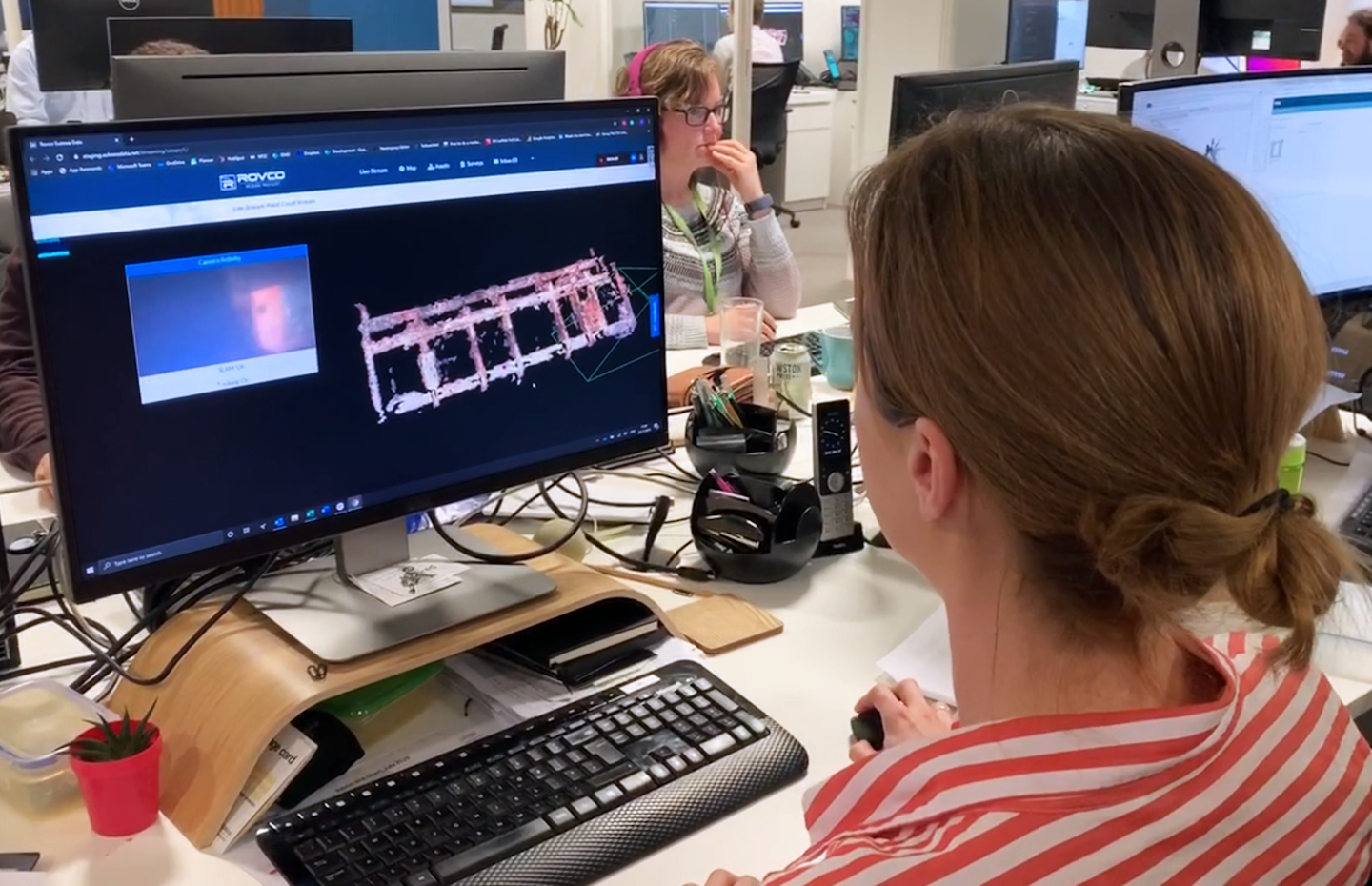 SubSLAM Live is a 3D streaming technology designed to allow users to video and live-stream 3D underwater point clouds to any device in the world.(Courtesy Rovco)

12/04/2019