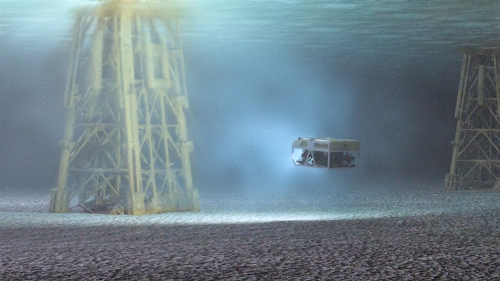 Offshore staff
BRISTOL, UK – Rovco has attracted Innovate UK funding for a 3D visualization system as part of a two-part Artificial Intelligence demonstrator project.
In a first-phase program with the Offshore Renewable Energy (ORE) Catapult, Rovco will develop equipment and software needed to produce live 3D data from what the company describes as challenging and extreme subsea environments.
The technology will undergo testing at ORE Catapult's renewable energy test facility in Blyth, northeast England.
Phase two will include development of a 3D vision-based survey solution using Artificial Intelligence (AI).
The technology, Rovco claims, could cut offshore inspection costs by up to 80%, through using recent advances in camera technology and embedded graphic processing, while employing small, intelligent, autonomous robotic vehicles.
Rovco will fund 30% of the project's first phase and Innovate UK the remainder. The latter should provide further support for the planned second phase assuming that technical feasibility is proven.
In this case, Rovco would partner with an autonomous vehicle manufacturer and other subsea companies.
01/10/2018