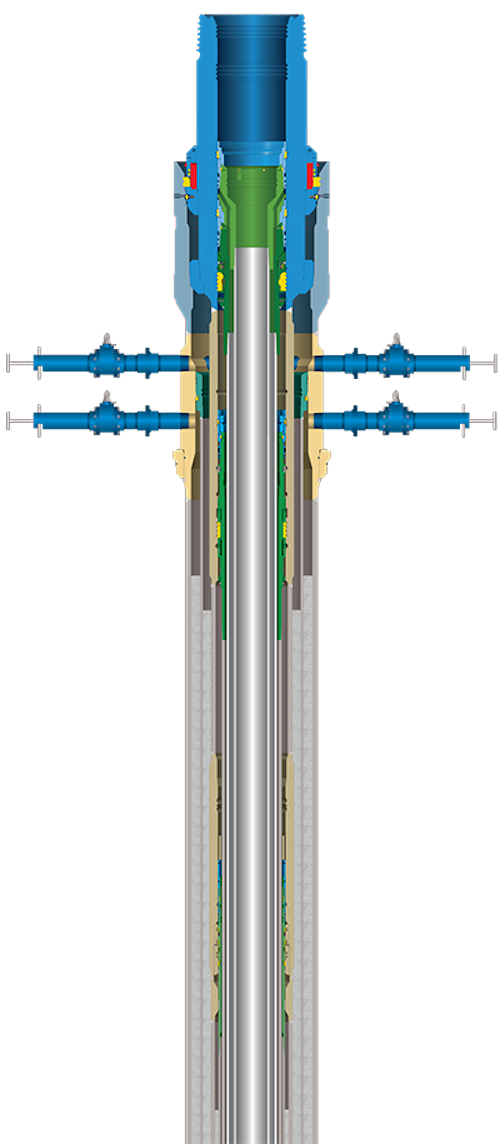 (Courtesy Dril-Quip)
Offshore staff
HOUSTON – Dril-Quip has detailed its latest offshore orders in a 3Q results statement.
Bookings include a follow-on order to a contract announced in 2Q to supply 20k BigBore IIe subsea wellhead systems to an IOC.  
The latest order includes the company's new products such as the Badger specialty casing connector. This is said to provide an improved make-up that saves time and cuts personnel requirements while also providing gas-tight metal seal integrity.
In this case, the client also opted to use the DXe profile on the wellhead systems. Dril-Quip's DXe wellhead connector is said to provide high-fatigue, high-load capacity with no bolts in the load path, and has been validated and tested beyond the latest industry requirements, the company claimed.
Another 3Q contract was for wellheads for an upcoming drilling campaign for another IOC offshore Brazil.
10/25/2019