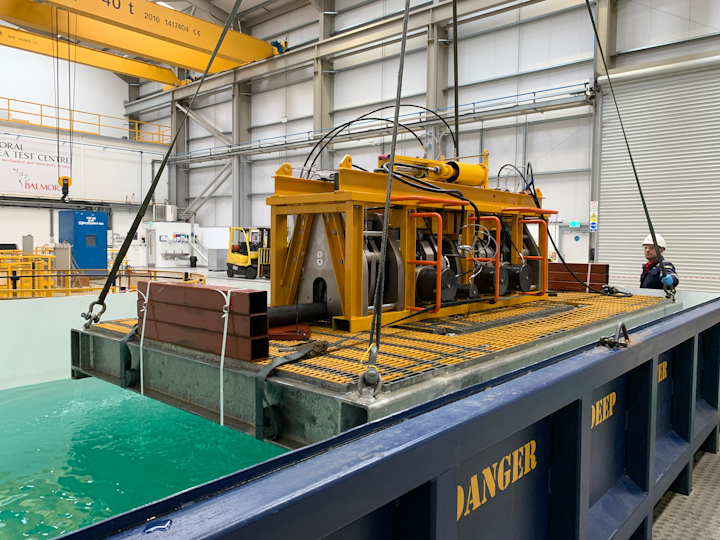 (Courtesy Balmoral Group)
Offshore staff
ABERDEEN, UK – Balmoral's Subsea Test Centre submersion tanks in Aberdeen has assisted testing of a new cutting and sealing tool for decommissioning.
Chevron USA had contracted Allspeeds, which manufactures 'Webtool' hydraulic ROV cutters and systems, to develop an environmentally friendly, fast intervention tool (FIT) for subsea pipeline decommissioning.
The tool is designed to cut and seal pipework to prevent marine environment contamination, dispensing with the need for a containment dome during operations.
According to Balmoral, the concept relies on a single system that is capable of multiple actions. Initially, the pipeline is initially lifted from the seabed and secured to the tool.
It is then crimped in two places either side of the cutting point to create a cavity without rupturing the pipe wall.
Subsequently the pipe is pierced between the two crimped sections to prevent contaminants escaping, with a sealant injected into the cavity to create a 'rubberized' plug.
Finally, the pipe is cut through the sealed section, forming an additional crimp point and separating the pipe into two pieces. The pipe ends are then fully sealed with the crimps preventing any release of pollutants.
Once FIT operations have concluded the tool is removed topsides, re-set and positioned further along the pipe to repeat at pre-designated lengths, creating practical sections of pipe for surface recovery.
Following conclusion of the Subsea Test Centre program, Allspeeds is now on course for full manufacture of production versions.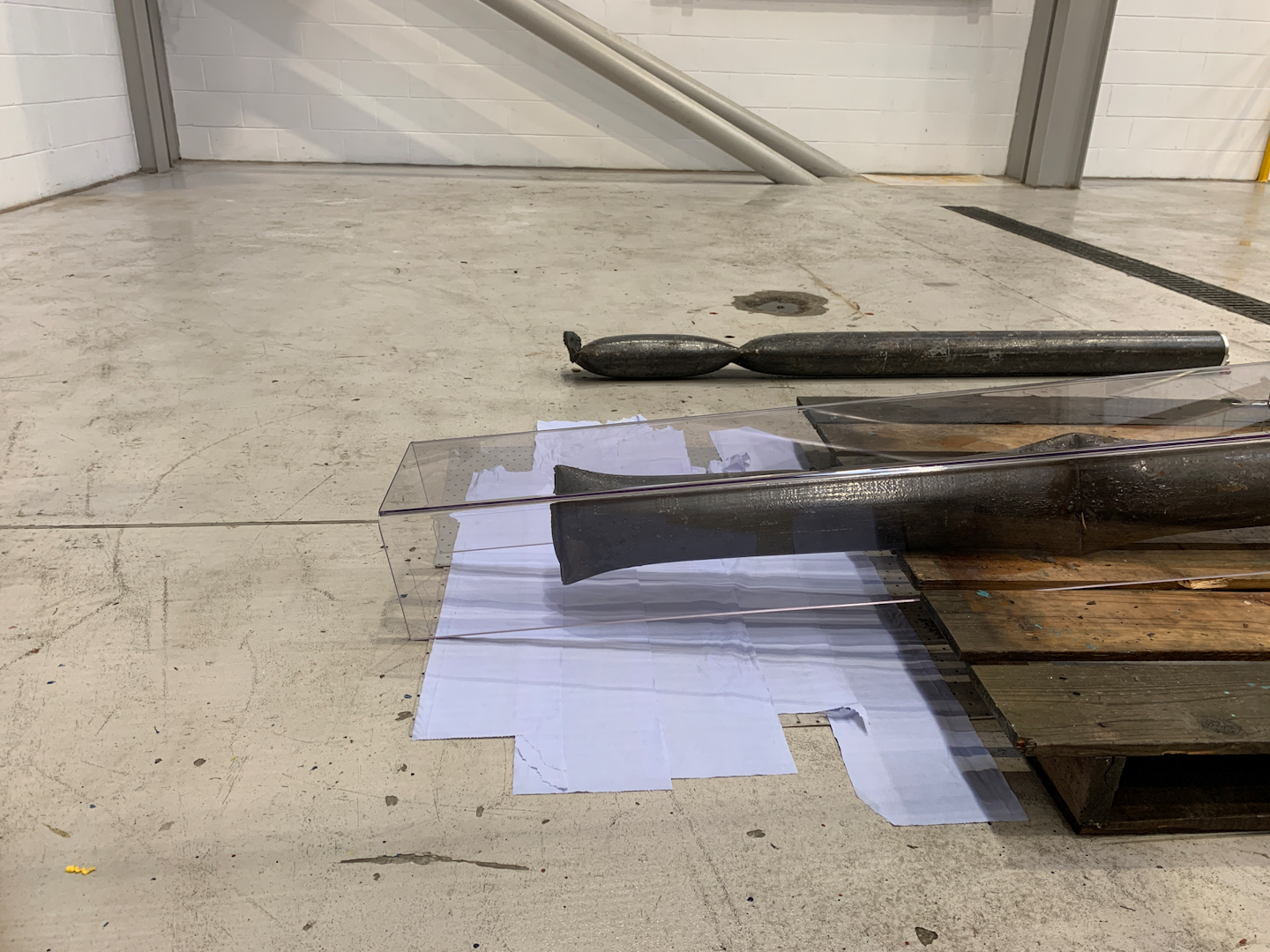 The crimped pipeline before and after sealing and cutting.(Courtesy Balmoral Group)

10/24/2019